Even if you just got a new 16-inch MacBook Pro, you could clumsily drop it on concrete the first day and shatter the screen when you least expect it. The fancy warranty with the MacBook Pro could fix it up, but you might be waiting for a replacement for weeks, and the hassle might drag on. Prevent that from happening by investing in a case.
Whether a durable or sleek leather MacBook Pro case, you'll find options that provide protection and functionality. Check out our list of the best 16-inch MacBook Pro cases that could keep your device safe!
Smatree Macbook Pro 16 inch Hard Sleeve, Carrying Case
The Smatree 16-inch MacBook Pro is a hard case offering ultra protection against drops, bumps, dents, scratches, spills, and long-term use.
Designed as a laptop shoulder bag, it has protective padding at the bottom and a lightweight cushion to keep your MacBook Pro safe. In addition, its exterior fabric is water-resistant and laced with high-quality YKK zippers for a longer lifespan.
Besides being the perfect fit for 16-inch MacBook Pros, it is also compatible with 15-inch Mac laptops.
Fintie Case for MacBook Pro 16 Inch Case
The Finite Case was made for 16-inch MacBook Pros in 2022, with a hard plastic shell that guarantees all-around protection.
Despite its toughness, the plastic shell can open and close so you can access all of your device's ports. Also, it's fully ventilated for safe heat disbursement, and you can take it off easily when you don't need it.
Not to mention, you can choose from a dynamic range of colorful cases at an affordable price.
Kuzy MacBook Pro 16-inch Plastic Hard Shell Case – Best Case
The Kuzy Macbook case is Designed to Fit Perfectly on your New MacBook Pro 16 inch Laptop. With this case, you can show off Your MacBook Pro as it is a transparent one – no cut-out structure and the Apple Logo also Shines through the case
The hard plastic case is silky-smooth and has is soft to the touch – smooth yet grippy outside surface. Now, you can say goodbye to all the scratches and scrapes.
With six different color options to choose from, this is a very simple yet attractive case and best for people looking out for simplicity.
Tomtoc 360: Best Protective Case for 16-inch MacBook
The Tomtoc shoulder bag is something that you would not want to miss out on if you travel a lot or enjoy working on the go. The organized accessory pockets can be used to carry those extra adapters that are needed now and then.
This one is also compatible with 15-inch Old MacBook Pro Retina 2012-2015 (A1398). It has 360° superior protection which is useful in case things slip out fast from your hands. If quality is something that you look out for you will not regret purchasing this one,
AKIT MacBook Pro 16 Inch Case — the Best Leather Case
This picture honestly tells you all you need to know. This premium PU leather-coated plastic hard shell case will help you to protect your MacBook against unwanted shocks and scratches. Precise construction and accurate cut-out are what this case is known for.
This case also comes with a keyboard cover/skin which will help you prevent unwanted damage from liquid spillage or dust. With over 14 different and vivid color options to choose from, this is one of the best cases for the 16-Inch MacBook Pro in 2022.
Kuzy – MacBook Pro 16 inch case with keyboard cover
If you are looking for all-around protection with a keyboard case, you need to look at this one right now. Looking at the sides of this one, if you think that your MacBook won't close fully, you are wrong. This is an ultra-slick skin and is currently available in four different color options to choose one.
Very easy to install and fully vented, this case is all set to give your MacBook a new look. They also claim to offer you a money-back guarantee if you are not satisfied with the skin.
SUPCASE – The best-rugged case for MacBook 16 inch
Things fall from your hangs too easily? If that's the case, then you should try out this skin by i-Balson. The super protective case just to fit your demands.
One thing that I particularly like about this skin is its shock-absorbing TPU bumper. This is made to ensure those unneeded bumps don't take over your MacBook. It can handle all of them with ease.
The corners are raised by a layer of extra protection as a defense with this already rugged cover. If you fear that this will make the holding tough, you are wrong. These rubberized corners make holding your MacBook easier.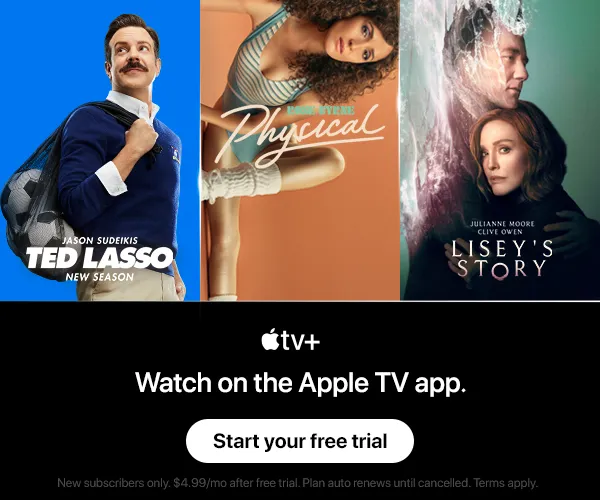 This cover is not just for security and protection. The transparent back is made so that you can display the original aesthetics of your laptop. Also allowing the Apple logo to shine through, available in two color options you need to try this one.
Tomtoc 360 Protective Laptop Sleeve — best sleeve protector for MacBook
This protective sleeve by Tomtoc is thicker than those normal neoprene sleeves. The sleeve is pretty lightweight and is extremely compact too. This is something that you should check out, if not buy.
It has three additional layers of protection. Apart from that, it is also featuring fluffy and soft padding in the interiors, which should allow it to absorb those bumps and crashes. A good sleeve with enough protection against accidental slips.
It also has a sleeve pocket where you can keep other important items like a USB, charger. All in all, a great deal and one of the best cases for a 16-Inch MacBook Pro.
HYZUO 15-16 Inch Laptop Sleeve Case
If you want something minimal and professional, the HYZUO Sleeve case is worth a try. If you are among those persons who hate metal on your case and covers, HYZUO is metal-free.
The interior of the case is well designed and provided an extra layer of protection for your MacBook. The magnet provided acts as a flip flop and can be fun to play with.
Along with the case you also get an extra pouch which is definitely worth your charger and some USB(s). This sleeve case is capable enough of holding soft drops, but not capable to hold heavy drops.
Lacdo 360° Protective Laptop Sleeve Case
Looking for a sleeve with a handle? Your search might end here. This small, comfortable-to-carry sleeve is what most people want these days and it has it all covered.
Well, who likes to take a backpack everywhere, right? This is where this sleeve comes in handy. If you look at the exteriors, it is waterproof, extremely durable, and – of course – stylish. On the interior, you get excellent and soft cushioning which is just amazing.
People often complain about zip quality, but the zip quality is really good in this one. The brown tag goes in well with the final look and feel.
With the few pockets, you can fit in your charger and other accessories, however, it may make the sleeve stuffed and make it look bulky. The front side pocket also has a zip, which is nice. Overall, this is a great buy.
CAISON Genuine Leather Laptop Case Sleeve (For 12-13 Inches)
If you are looking for a genuine leather case for your MacBook this is the one for sure. The sleeve has a zipper top opening which allows gliding devices smoothly in and out. This keeps your device protected from unwanted bumps and falls.
The design is modern, stylish, and elegant too. It is just perfect to carry anywhere, be it for travel, studies or even for keeping at home.
Overall a premium feel is what you get for a premium price which is justified. Highly recommended for someone who wants something that feels formal yet elegant and is ready to pay the premium price.
IBENZER Laptop Sleeve Bag
The IBENZER laptop bag has a lot going for it, from style to protection. The style is retro and understated. This is perfect for someone who wants a fashionable bag without it drawing too much attention.
Made of plush material, your MacBook Pro will be nice and cozy inside. For added protection, there is a thick padded cushioning within the bag. This should make you feel safe knowing that your MacBook will be safe inside even if it took a sudden topple.
This is truly a great one for someone who is always on the go. The two outer pockets are a good place to store your accessories. A student would have plenty of room to store extra belongings such as pencils, notebooks, and phones.
Don't dread walking out of the store worrying about accidentally destroying your Mac laptop screen. With our list, you can find affordable and durable options of the best 16-inch MacBook Pro cases to prevent situations that inconvenience you from playing with your new tech!
This article includes affiliate links, which may provide small compensation to Macbrane.