MacBook is costly no denial and to take care of it is very important as the cost of maintenance is higher than the price of a basic laptop. To keep your MacBook safe from dust, scratches, and water it is recommended to get a MacBook pro case for your machine and keep it safe in there.
A MacBook Pro case will not only protect your laptop but will also give it a new look. In this article, we are listing down the 10 best 15-inch MacBook pro cases that you should definitely check out before getting one for yourself.
10 Best 15 Inch MacBook Pro Cases in 2021
---
1. Woolnut Leather MacBook Pro Sleeve
Starting off the list with Woolnut leather MacBook pro sleeve which in my opinion is the sleekest and premium looking MacBook pro case is one of the best in the entire list. You can fit in your MacBook Pro easily and be carefree about scratches, dust, and water going inside.
The interior is padded with premium material keeping your MacBook safe inside. It is available in black, cognac, and green color with a premium finish, attractive design, and top-notch leather quality. It is suitable for MacBook Pro 13- and 15-inch Retina models and also for the other models of the same size as well.
Features
Light in weight
Doesn't slips off your hand
Available in three color options
durable
2. Incipio Feather
As the name suggests, Incipio feather is just a 1mm thick MacBook pro case which is probably the thinnest case we are listing here on this list. It is made of high-quality polymer material that doesn't expose your MacBook to external factors such as dust, vapors, and whatnot.
The premium quality finish won't let the MacBook slip off from your hands, yes you read it correctly, Incipio provides amazing grip and makes sure that you don't drop off your MacBook in any way.
Furthermore, it is available on Amazon for just $25 making it pretty affordable. Here are some reasons why we listed Incipio feather on this list:
Benefits
The sleek and transparent design makes the Apple logo visible
Rubber feet add extra grip and stability.
Premium quality polymer used for the case
Light in weight and only 1mm thick
3. Top Case For 15-inch MacBook Pro
The top case is a rubberized matte case for MacBook Pro with a soft feel providing durability to your machine from scratches, dust, and water droplets. It comes with a keyboard cover which is a good thing as you don't have to hunt for a keyboard case separately.
The best thing about Top case is that it gives you the freedom to choose from the extensive color range it offers. There are more than 10 colors available out of which the black color looks shiny and premium, in our opinion.
Lastly, it is suitable for the MacBook Pro-15-inch model with a touch bar. Here's why we recommend Top Case to our readers.
Benefits
Soft and smooth design
Wide range of colors
Comes with a keyboard cover
Premium quality build for better protection
4. Mosiso 15 Inch MacBook Pro Case
Made up of polycarbonate material. Mosiso provides flexibility and durability to the MacBook owner. The rigid case is not easily breakable and leaves proper space for all the ports leaving no uneven surface.
However, the shell case is designed for only Macbook pro 15 inch and is compatible with model 2019 & 2018 & 2017 & 2016 Release MacBook Pro 15 inch with Touch Bar and Touch ID (A1990 / A1707, Release 2019 — MV902LL/A, MV922LL/A, MV912LL/A, MV932LL/A and 2018 — MR932LL/A, MR942LL/A — and 2017 — MPTR2LL/A, MPTU2LL/A, MPTT2LL/A, MPTV2LL/A — Release 2016 — MLH32LL/A, MLW72LL/A, MLH42LL/A , MLW82LL/A).
Furthermore, it comes with a matching keyboard cover and a screen protector which makes Masiso a full packed protection kit for your Macbook pro. Here's why we recommend Masiso to our readers,
Benefits
More than 10 beautiful colors to choose from
Premium quality build making it rigid and durable even in harsh conditions
Very affordable
Comes with a keyboard cover
5. ProCase
Pro case is a well-established crafter for premium quality cases for apple devices such as iPhones and Macbook pro. The Macbook pro case from Procase is light in weight and provides a better grip, all thanks to its rubberized coating and amazing finishing.
It protects your Macbook from external factors such as dust, water, etc., just like every other case in this list. It has a lot of amazing designs and colors which gives your MacBook a stylish look and makes it look unique. Lastly, it is easy to install and remove the case and it doesn't even cover any port of your Macbook Pro.
However, it is compatible with only Models A1990 & A1707: Release 2019 — MV902LL/A, MV922LL/A, MV912LL/A, MV932LL/A; Release 2018 — MR932LL/A, MR942LL/A; Release June 2017 — MPTR2LL/A, MPTU2LL/A, MPTT2LL/A, MPTV2LL/A and Release October 2016 — MLH32LL/A, MLW72LL/A, MLH42LL/A, MLW82LL/A.
Here's why we recommend Procase to our readers: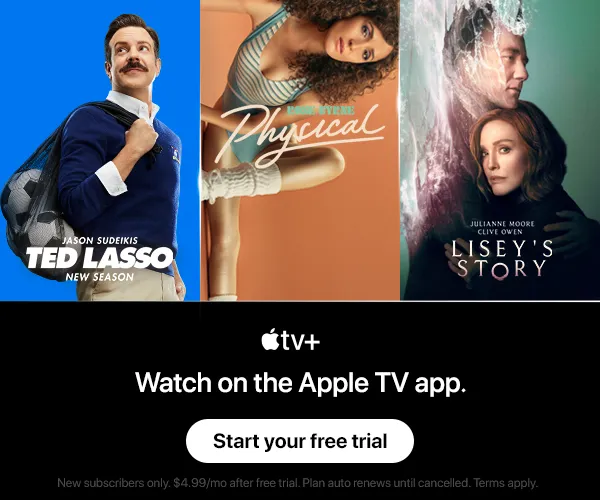 Benefits
Sleek design
Amazing build quality
Available at an affordable rate
Light in weight
6. MOSISO MacBook Pro 15 inch Case
Best known for making hard cases for iPhones, MOSISO also makes premium quality hard cases for MacBook Pro with shock-absorbing edges giving it a tough and rigid look, also the Apple logo keeps shining through the case which makes it look more amazing.
With proper ventilation and a rubberized corner stand, the i-Blason MacBook pro case makes it to our list of best MacBook pro cases. Furthermore, it doesn't cover up any of your laptop's ports making it difficult for you to attach peripherals to the device.
The case is specially built for MacBook Pro 15 Inch 2016 & 2017 & 2018 & 2019 Release (Not Compatible with MacBook Pro launched before 2016) excluding Macbook. Here's why we recommend i-Blason to our readers:
Benefits
Hard case design with shock-absorbing edges
Built by a reputed brand
Proper ventilation
7. Kuzy Hard Plastic Laptop Case
Kuzy is just another MacBook Pro 15 Inch case made of hard plastic material which is definitely rough and tough. It also has a rubberized exterior that helps in absorbing small shocks and prevent scratches, dust, and damage from sharp materials.
Before purchasing it make sure to check its compatibility with your laptop, as of now the case is compatible with Model A1398 MacBook Pro 15 inch – Release 2015, 2014, 2013 & 2012 — MJLU2LL/A, MJLQ2LL/A, MJLT2LL/A, MGXA2LL/A, MGXC2LL/A, ME293LL/A, ME294LL/A, MC975LL/A, MC976LL/A, ME664LL/A, ME665LL/A.
Here's why we recommend Kuzy MacBook pro case to our reader:
Features
Hard material case
Various colors to choose from
Apple logo shines
Doesn't cover your Macbook's port
8. Inateck Laptop Sleeve Case
For a comfortable and stylish Macbook pro case, we recommend you to have a look at Inateck. It makes the best quality sleeve cases of premium quality synthetic leather with amazing finishing. Additionally, it has two back pockets where you can keep USB drives, memory cards, or any other small item.
Here's why we recommend Inateck Macbook pro case to our readers:
Perfect for 13 to 15-inch MacBook
High-quality material
Has extra pockets
9.

Londo Genuine
Londo Genuine has an extensive range of sleeves and cases for none other than the Macbook Pro 15-inch model which are made up of premium quality leather. The designs are slim and sleek, sleeves are made up of 100 percent fine quality wool. To get one for your MacBook, you will have to spend a little extra, as it costs between $72 to 158 dollars.
10. KECC 15-inch MacBook Pro Case
KECC cases for MacBook are made with Italian pebbled leather which gives it a top-notch look and a premium design. It is soft, has a smooth feel, and can be easily fit with your Macbook Pro.
You won't face any issues with the ports as it has amazing cutouts. It is available in seven different colors to choose from.  Overall, the case is pretty much the same as the ones listed above and is also affordable, costing around $20 for one case.
Conclusion
So, in this article, we have listed down 10 Best 15 Inch MacBook Pro Cases. All of these cases perform the same function and that is to protect your laptop from dust, water and etc. These cases range from 14 dollars to 150 dollars. We have also shared the reasons why we recommend the product to you. If you feel like there's a need to update the list with a better option, feel free to comment.
This article includes affiliate links, which may provide small compensation to TechBrane.