Looking for the best mouse for MacBook Pro in 2021? Well if the answer is yes then read on. Without a mouse using a Mac seems a difficult task for many. Because not everyone is compatible enough with touchpads.
Hence just to help you out we have handpicked a couple of best mouse for MacBook Pro. So you can pick the best mouse for yourself and make your interaction with your Mac easier.
When it comes to doing heavier tasks or playing games, the Apple mouse that comes along with the box doesn't seem to be good at all. So let's just head into the topic without wasting much of the time. But before that, let us know why you need to mouse for your MacBook.
Why do you need a Mouse for Mac?
It is true that you don't need a mouse while using your Macbook at a place where there is no space for placing the mouse. For example, while travelling on a train or a plane. But, if you do office work or some professional tasks such as graphics, you must have a mouse for Macbook.
Although there is no doubt that the Macbook comes along with one of the best trackpads, it still mouse makes it easier to handle most of the tasks over the trackpad. Also, it prevents your trackpad from heavy usage. Another great advantage of the Wireless Mouse for Macbook is that it also lets you control your PC from a certain distance.
Best Mouse for MacBook Pro 2021
So, here we have listed some best mouse for MacBook Pro which you can buy without making much research. We have also mentioned their specifications too.
1. Apple Magic Mouse 2

Apple Magic Mouse 2 is one of the best mouse for MacBook Pro. It is a Professional and sleek mouse by Apple. This is the upgrade over the previous Magic mouse. The Design of the new Magic Mouse 2 is pretty much identical to the design of the previous Magic mouse.
It has a white plastic silver on top of an aluminium case. There is no scrolling wheel, and the buttons are also not visible. The Magic Mouse 2 can be connected to your MacBook Air/Pro or iMac through Bluetooth without any kind of hassle. The speed of the connecting process is breakneck.
Now, you get a built-in rechargeable lithium-ion battery inside the Magic Mouse 2. You can use the Mouse for 9 hours by charging it for only 2 minutes which is insane. Apple promises that it can last for up to 1 month on a full charge.
The Magic Mouse 2 offers a smooth and fast response time. Now, let us talk about some of the Pros and Cons of Magic Mouse 2. Let's get started.
Sleek and Light Design
Wireless connectivity
Long-lasting battery
Smooth and fast response time
Elegant looks
You can't use it while charging it at the same time
No physical partition between the buttons
2. Logitech MX Master 3 Advanced Wireless Mouse for Mac
Logitech MX Master 3 is wireless, and it is a bit expensive but has excellent features. It is very lightweight, small, and sleek. It comes with a Magspeed wheel which makes it ultra-fast and precise to use. This mouse allows you to accurately track any surface, even on glass, with Darkfield 4000 DPI sensor. Plus, it is highly comfortable to use.
Also, it supports flow cross-computer control across multiple screens. This mouse can be paired with up to 3 devices via Bluetooth or USB. This mouse is compatible with a lot of operating systems.
Moreover, you can charge it with the help of a USB-C cable, which lasts up to 70 days. Plus, people with more extensive hands can also use this mouse comfortably. Also, it comes with a USB dongle. Overall this one is an excellent option to buy.
Highly comfortable to use.
Compatible with a lot of devices.
Provides a smooth scrolling experience.
Left-handed users can't use this mouse.
It does not have horizontal buttons.
3. Logitech MX Anywhere 2S
Another mouse by Logitech on our list also happens to be the best mouse for MacBook Pro. It comes with some awesome features. By its name, you might have already guessed that It focuses on Portability with a much smaller design although users with a medium hand can use it without any hassle if you have a large hand, then you may face some comfort issues while using this mouse.
This one is also capable of working on almost any surface including glass. There are 5 buttons in total (Right Click, Left Click, a backward button, forward button, Mode changing button). You also get the same customize options as the previously mentioned mouse by Logitech.
The best part is that it supports, so it allows you to control multiple devices seamlessly and Copy or Paste text or Documents between computers. Also, check out Best External Keyboards For MacBook
The Non-removable batteries of this mouse can get you about 70 days of juice with a full charge. You no longer get that rubberized Texture with this mouse, but the good part is that the thumb area has that rubberized texture. Overall it is the best mouse for MacBook Pro that you can buy in 2021.
Wireless connectivity
It can be used while charging at the same time
Customizable buttons
Cross-Play Control
Can work perfectly on any surface
Not for people with large hands
4. Logitech Ultrathin Touch Mouse T631
The good part about this mouse is that it is specially designed for Mac. It is very thing (close to the thickness of a smartphone). Plus it is a premium quality mouse by Logitech. It does offer a little bit different controls from the other mice mentioned on this list.
Just like Magic Mouse 2 by Apple, it does any have any physical partition between the Left and Right buttons and There is no scrolling wheel. This Ultra-thin mouse has a Brushed metallic Body with a Simple and Responsive touch surface for intuitive and straightforward OS gestures.
There are 3 buttons in total (Left Click Key, Right Click key, Middle-click Key). You can scroll either vertically or horizontally by sliding your fingers onto the Mouse. You can zoom in to any image double-clicking on the top of the mouse with 1 finger. In the same way, you can access the mission controls by tapping with double fingers. You can even swipe your fingers in order to Go back./Forward.
The good part is that you can similarly perform all the gestures of OS X Touch. If you have never used such a gestures-based mouse earlier then it may take time for getting used to this one.
Specially Designed for Mac
Supports all the OS X Gestures
Wireless connectivity
Brushed metallic body and silky smooth touch surface
Long-lasting battery life
Takes time for getting used to it
5. Microsoft Surface Precision Mouse
Microsoft Surface Precision mouse is next on my list of Best mice for MacBook Pro. This one is quite affordable, but there is no compromise in the quality of the product. Therefore, if you are tight on budget or looking for an affordable option, you can check this one out. It comes with a customizable design with three programmable buttons.
The forward and back side buttons on the mouse are very well placed. Plus, it has patented magnetic scrolling for precise control. Moreover, it allows flawless transitions between devices, and all of these features help you stay productive.
Also, it allows you to pair with up to three computers because of which you can do multi-tasking. Plus, with this mouse, you can do your work seamlessly. The small button behind the scroll wheel allows you to do fast scrolling. It is compatible with various operating systems and with USB as well as Bluetooth.
This mouse comes with a rechargeable lithium-ion battery which lasts up to three months. This mouse has a wireless frequency of 2.4Ghz. It is specially created for long working hours with thoughtful ergonomic details.
Compatible with various operating systems.
Pair upto three computers.
It increases productivity.
It allows you to work seamlessly.
There is a convenient center side button that defaults to Task view.
The scroll wheel cannot be tilted left or right.
This mouse can't be used for gaming.
6. Logitech Pebble M350 Wireless Mouse with Bluetooth
If you are looking for an affordable option or don't want to invest a lot, this one is for you. The simplicity of its design makes it stand out, and it is straightforward to carry. It comes in simple, modern, and beautiful shapes because it feels great in hand.
It offers ultra-quiet scrolling and silent clicks with over 90% noise reduction on the click sound. Also, it provides dual connectivity with Bluetooth and a tiny USB receiver.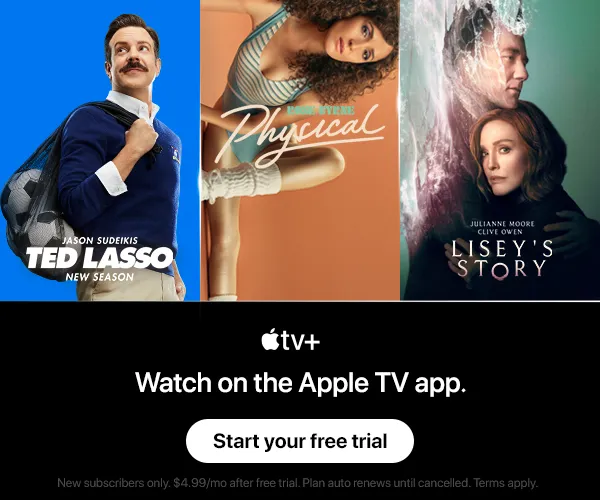 Moreover, it offers long battery life of up to 18 months on a single AA battery. Plus, it helps you to track fast and accurately. This mouse comes with a 3.0 USB dongle because of which works well with older devices. This mouse is perfect for both small and big hands.
Easy to carry.
Comes in low budget
Simple yet beautiful and modern design.
It offers ultra-quiet scrolling.
You can't connect it with Pixelbook Go.
This mouse does not turn off automatically.
It does not have side buttons.
7. Logitech MX Ergo
Logitech MX Ergo is for people who spend most of their time in front of their Laptop/computer systems. It has a really nice texture and a trackball on the right side which can be a big deal for many people. You can adjust the height of this mouse as per your comfort.
There are 6 buttons in total and a trackball. The thing which I liked the most about this mouse is the gigantic battery life. It can last for up to 4 months on a single charge which is insane. There is also a power indicator that indicates the status of the mouse.
The mouse performs really well on almost every surface without any kind of hassle. There is a precise DPI button at the right of the mouse which helps you to change the DPI settings. Also, check out Best Mechanical Keyboards for MacBook
Gigantic battery
6 buttons suitable for Multitasking
Easy Switch between 2 different devices
You can use it while charging at the same time
Can be lifted up as per your comfort
Not so good for people with small hand
The trackball can be a lousy addon for some
8. Razer Orochi V2 Mobile Wireless Gaming Mouse
Its ultra-lightweight design provides seamless control, which makes this mouse perfect for gaming. The weight of the mouse is just 60g. The battery life of this mouse is perfect; it can last up to 950 hours on Bluetooth and up to 425 hours on Razer hyperspeed wireless.
The best part is that you don't need to replace its battery for a long time. It is available in 4 pre-cut shapes, and it comes with a self-adhesive design for ease of use. Moreover, it comes with an upgraded sensor and switches for crisp control.
Plus, it has two wireless modes, one is Hyperspeed, and the other is Bluetooth. This feature makes it best for work and play. This mouse is made up of gold-plated contact points. Therefore, the switches of this mouse are less prone to degradation. Also, it has a longer lifespan of up to 60 million clicks because it has a 2nd-Gen Mechanical button. Plus, it is easy to carry because of its small compact form factor.
It is perfect for work and plays.
This mouse has long battery life.
This gaming mouse comes with two wireless modes.
It makes quick, precise flick shots because of its ultra-light design.
You cannot scroll the wheel left and right.
9. Logitech ERGO M575 Wireless Trackball Mouse
Logitech ERGO M575 wireless trackball mouse is last on my list of the best mouse for MacBook Pro. It allows you to enjoy smooth thumb control and precise tracking. You can adjust the speed of the cursor with Logitech Options Software.
Moreover, it is comfortable to use and fits your hand because of its sculpted ergonomic shape. Plus, it is perfect for tight workspaces and busy desks because the trackball doesn't move. There are two ways of connecting it: Bluetooth and the other is a USB receiver.
The large easy to reach back/forward buttons and the precision scroll make your browsing experience perfect. It uses a trackball controller that allows you to move the cursor with just your thumb. This mouse is designed for long-lasting use, and it can make more than 3 million clicks.
Also, it comes with an advanced optical sensor that provides a smooth and tactile response. You can experience upto 24 months of usage off a single AA battery with ultra-low power consumption.
You can control the cursor with just your thumb.
It is perfect for tight workspaces.
It allows excellent cursor control on any surface.
This mouse comes with a single AA battery that lasts upto 24 months.
It does not come with a precision mode button.
10. Logitech MX 1100 Mouse
Logitech MX 1100 is a wireless mouse by Logitech. This one is also the best mouse for MacBook Pro. It has an elegantly shaped body that fits in the user's hand naturally. There is also a Hyper-fast scrolling wheel. This premium mouse by Logitech has 10 customizable buttons so you can expect the multi-tasking to be top-notch.
You also get Adjustable DPI options (up to 1600 DPI) with the Logitech MX 1100. There is also a "stealth" thumb button for additional control. The advanced 2.4 GHz delivers more reliable performance and quick response. The top of the mouse is made up of plastic but the sides of the mouse have a rubberized texture which provides a good grip.
Fast response
Wireless connectivity
Adjustable DPI (upto 1600 DPI)
10 customizable buttons
Hyper-fast scrolling wheel
Good grip
Comfortable and Ergonomic Design
The plastic used on top
Not for users with small hands
How to Select the Best Wireless MacBook Mouse?
There are many factors that need to be considered while buying a mouse for MacBook. Such as connectivity, performance, battery etc. Here are some things that you need to keep in mind before selecting the best wireless mouse for you.
Connectivity:
The mouse comes in two different varieties; wired and wireless. As you are going to buy a MacBook mouse especially for portability, I would recommend you to get a mouse with wireless connectivity. Well, for office purposes and if you are getting a mouse for iMac, you may select the wired USB mouse as well. The decision is totally yours. All the mice mentioned above are wireless though.
In some cases, especially while gaming wired mouse performs better than a wireless mouse. On the other hand, a wireless mouse requires batteries and it can create a problem when they run out of battery.
Moreover, the wired cable mouse is easy to use and also cheaper in price. You simply need to plug the USB cable and start using it without any hassles. The tangled wires are the only issue that you need to deal with. So, while choosing the mouse for MacBook, think twice about whether you want convenience or comfort.
USB Receiver:
If you are getting yourself a wireless mouse, make sure it comes along with a small USB receiver. It makes the connection between your MacBook and mouse much easier, and also gives reliability to the connection.
Battery Life:
As you are getting a wireless mouse for your Mac, obviously it requires the battery to power it. So, make sure to consider the battery life as well before buying. Well, you can go for the rechargeable mouse as well that are mentioned in the above listing.
DPI (dots per inch):
If you need precise mouse movements, such as gaming, video editing etc, you must look for a mouse with higher sensitivity. The mouse with more than 1200 DPI offers good control.
Size of the mouse:
Size is also one of the factors that need to be considered before buying a MacBook mouse. The size will help you to determine whether the mouse is comfortable in your hands or not and it's not too large or small.
Compatibility:
Last but not the least, compatibility is the major factor that you need to check while choosing the mouse for MacBook Pro or Air. Some wireless mice are compatible only with Windows OS. So, make sure to check the compatibility before ordering the mouse.
Frequently Asked Questions:
Can you use any mouse with a MacBook Pro?
Yes, any mouse Wireless or USB mouse (even the mice that work with USB dongle) will work with MacBook Pro or Air. The mice which are listed above are tested with Macs and they are suitable for it. So, you can buy them without thinking twice.
What is the best mouse for MacBook Pro M1?
Whether it is MacBook Pro M1 or Air M1, the mouse listed in this article will work with all the models. You don't need to change your mouse in case you upgrade your laptop in future.
Final Verdict:
So those were a couple of the best mouse for MacBook Pro in 2021. Now go ahead and have a look at these MacBook Mouse and see which one of these working the best for you. Also for any questions, feel free to leave a comment below, and we will surely help you out.