Planning to buy a portable scanner for Mac and confused about which one is perfect for you? If yes then this guide will help you out for sure. For any hard-core business people, getting their work done quickly and efficiently without any hassles is an important aspect. One of the essential electronic gadgets that are used by many of business professionals is the Apple product called MacBook.
The Apple MacBook is popular among this set of people because not only is it easy to carry around it is also quite efficient to operate. Gone are the times where the deals used to drag on for days, weeks, or in some instances even months because of the absence of the correct records or the inadequacy of the accurate support.
These days many of the businesses, when they have a meeting with their clients, carry a certain device with them to quicken the pace of their deal. And that device is a portable scanner. They are very handy and also come in various shapes, sizes, and features, giving a person a plethora of options to choose from.
Best Portable Scanner For MacBook in 2021
For the people who are still in a confusion with choosing a scanner for their MacBook, the following list is the best portable scanner for Mac that is perfect for those who have their own or run any businesses. They are not only portable but most of them can be used in office, as well as being light on the pockets.
1. Brother Color Page Scanner DS-620
It is a portable scanner that is quite popular among many of the MacBook users. It is has a high-speed interface through which the scanning of the receipts, invoices and many other documents can be done easily and quickly without any problems occurring. Since it is USB powered it can be connected to both Windows and Mac.
It is a compact and portable scanner that is lightweight and has a one-touch scanning technology, which makes portable scanning much easier than it seems.
2. Doxie Q
It is a document scanner that is compact in size, slim, and lightweight making it easy to be carried around. Though there are different models of this company, Doxie Q has all the features that a business person needs. It has a built-in Wi-Fi system that can be synced to a variety of cloud services such as Dropbox, Google Drive, etc., and it also has a memory capacity of 8GB.
It also comes with an Automatic Document Feeder and a free rechargeable battery that is very effective.  This device is very compatible with both PCs and MacBook Pro. This portable scanner is a must-have.
3. Epson WorkForce ES-300W
This brand of scanners is highly recommended by many people in the business world and this particular device is currently of the best electronic gadget in the field of portable scanners. When compared to an average-sized portable scanner, this particular device is slightly bigger but, it is equally efficient when compared to the rest of the scanners or maybe even more. It is wireless and can sync with any device along with various cloud services such as Google Drive and Dropbox.
It is fast when compared to the other scanners, and it does not lag when a USB power source is connected.  This software of this device is compatible with almost any type of office software. Apart from this they also offer their own software package which is free of cost. It is compatible with both MacBook Air and PC. The cost of this particular device is worth the amount that it is being paid.
4. Epson WorkForce DS-40
Another type of portable scanner from Epson which is very handy and lightweight is the Epson WorkForce DS-40. It is best suited for small jobs such as scanning receipts or business and credit cards. It also allows a person to convert the files into any type of editable version that you want to use. This can be done by installing a document management suite on the laptop.
It also comes with handy extras such as a USB cable and a carrying bag that can use when business people are traveling to meetings. This portable scanner is also compatible with many cloud services such as Google Drive, Dropbox, etc. It is a pocket-friendly version of the previous model, and it is one of the best portable scanners on the market.
5. Brother DS-720D
Want to scan both sides of a page at once? Then is the scanner that a business professional must have at once. This is a scanning tool that will make the job easier by scanning both sides of the page at the same time.
It is of the same price when compared to the DS-620 model that prints only a single side in color. With all these aspects, this particular gadget makes for one of the best cheap portable scanners.
6.

IRISCan Executive 4 Printer
It is an electronic gadget that is cordless and as well as a portable device that is best suited for MacBook Pro & Air. There is no need for it to be connected anywhere for the scanning to happen.  It comes with an inbuilt memory as well as a battery to make the process of getting scanned easy. Transferring the files from the USB or memory stick is easy.
All that needs to be done is plug this stick into the Mac and you can easily move the files. One of the best features of this scanner is that it is very pocket-friendly, making it a worthy option to be considered. This device could be the best scanner for MacBook Air & Pro both.
7. Neatreceipts Mobile Scanner for Mac 
If you want to scan documents, receipts and business cards, then this scanner is the go-to device. Not only is lightweight and slim, but it is also portable and easy to carry around. This scanner is UBS powered so the data can be directly scanned into the system.
It is the perfect device that can be used for those who want to take care of the accounts of a company or a business. This scanner is compatible with both Windows and Mac operating systems. It is also a very pocket-friendly gadget that can be used by those who are on a tight budget.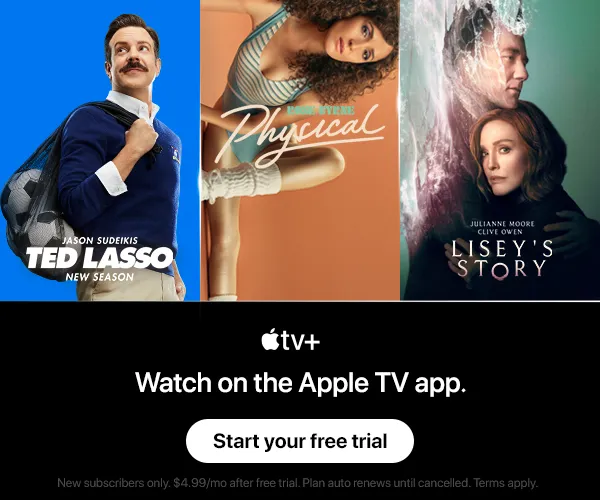 8. Pettstore Portable iScan Printer for MacBook Pro
This particular gadget is incredibly compact in size, it can literally be fitted in the palm of the hand. Apart from being small in size, it can have incredible functionality as well as good resolution, making it hard to give up on it. It can also support a memory card of any size up to 32GB.
It runs on either battery or a USB cord which can be connected to both the Windows and Mac operating systems. Another option for those who are on an incredibly tight budget. They also come in five different fancy colors that you can choose from.
9. Fujitsu ScanSnap iX100 Wireless Mobile Scanner for Mac
This is another best portable scanner for Mac that can be carried anywhere. This is a suitable document scanner for your MacBook and iPhone as well. It is able to scan a full coloured page in just a short span of 5.2 minutes.
It comes with a rechargeable battery that allows you to scan up to 256 pages within a full charge. This scanner is very easy to connect with your smartphone, tablets, and MacBook and get your documents printed using their software. You can use a USB cable or Wifi to connect the device within 3 seconds.
10. Fujitsu ScanSnap S1300i: Scanner for MacBook Air & Pro
In the end, I have the Fujitsu ScanSnap S1300i. It is also one of the highly reviewed and rated portable scanners for Mac and PC that you can check out.
This canner is designed to digitize documents on the road, and it is pretty fast and offers you accurate scans.
With this one, you will easily be able to organize your paperwork and scan documents, receipts, and business cards to searchable PDF and save them to your desktop or cloud drive.
The USP of this scanner is defiantly its compact size which is pretty easy to store and carry around. Plus, it is backed by automated image processing functions that include colour detection, crop, and blank page removal.
Plus, it comes with intuitive scanning software, which allows you to scan files to your desktop or cloud drive.
Plus, you will be able to manage your scanned documents with the ScanSnap Organizer. So you will easily be able to view and edit scans.
It lets you extract relevant information from your receipts and business cards that you can export into Salesforce or CSV.
Benefits of a Portable Scanner For Mac
Portable scanners have a lot of benefits that we don't get to see in usual printers. Of course, the compact design is the most significant benefit of a portable scanner.
But there are also a few other benefits that you should know about a portable scanner. And these benefits are:
Scan Anywhere:
One of the main advantages of portable scanners is that it gives you the ability to scan from anywhere. If you are someone who travels a lot because of office works and regularly needs to deal with documents. Then a portable scanner would be highly useful for you, as you can scan documents from anywhere.
Also, most portable scanners do come with rechargeable batteries. So there is no need for you to look for a power source.
Saves Space:
Portable size scanners also help us to save space. So in case if you don't have much space on your desk then a portable scanner would be useful for you. Also, portable scanners have a different way of scanning compared to regular scanners. As a result, they do have a small design which not only takes little space on your desk. But they are also easy to carry around.
Ease Of Use:
Portable scanners are also pretty easy to use. They have normal functions which are pretty easy to understand and operate. Also, there is no need for you to place a document perfectly onto the scanner for the right scan. Instead, you will just need to attach your document to the scanner, and the rest will be handled by the scanner.
Does Not Require A Power Supply:
Another benefit of having a portable scanner is that there is no need for a power connection. As most of the portable scanners run on batteries. So you can place the portable scanner at any corner in your office or home and get a scan out of it. Even most the scanners offer you up to 200 scans in a single charge.
Hassle-free
Portable scanners for Mac also offer you a hassle-free experience. As you already know that full-sized scanners require you to plug them into a power source. Even, it will need a USB cable to connect to your computer to function. And of course, you should have the scanner driver installed on your Mac and PC.
But the portable scanners don't need any such thing. Most portable scanners support wireless connections and offer you cloud support. So you can easily scan and send documents to Google Drive, iCloud, OneDrive, and other cloud storage services.
How to Choose the Best Portable Scanner for MacBook?
There is often a dilemma in choosing the best product that can be used for scanning on the go. With the help of this guide, selecting a portable scanner for Mac is a piece of cake.
Cost-effective:
One of the most important aspects of buying a scanner or any object is the price. One needs to have a fixed budget on how much one can spend on this particular electronic gadget.
Type of Scanning:
Before selecting a portable scanner for MacBook it is important to know what kind of documents or materials are going to be scanned. If only documents are going to be scanned then getting a scanner that has a lower resolution, say 300 dpi is more suited. But if the scanning is going to be done for photos, then scanners of a higher resolution such as 600-1200 dpi need to be selected.
Usage of the Device:
Before a portable scanner is bought, it is best to know how often the device is going to be used for scanning. Estimation for the amount of the work the portable scanner for Mac is going to be doing is important before buying one.
The Frequency of Moving:
One important thing that a person needs to look out for is how often the scanner is going to be in the office and how often is it going to be taken outside to meetings and such. Also on how much office space is there for this particular device. Once all these things are down, it is easy to choose what type of portable scanner is suitable for a business.
Features:
Before buying a scanner for Macbook it is important to check out their features and see what is suitable for the nature of the work that is going to be done. Most of these types of scanners can be used both in the office as well as carried outside for client meetings.
Compatibility:
Amongst the scanner printers in the market, many of them are compatible with both Windows and Mac whereas a few of them are compatible with only a certain kind of OS. So depending on what kind of Operating system is being used, buying a scanner compatible with that device is important.
Final Words
There is always a scanner suited for a job be it big or small. And with the help of the short guide as well as the recommendations, choosing a cheap, portable scanner has never been so simple and easy. Hopefully, you have got the solution for choosing the best Portable Scanner for Mac through our article. Let us know in case you know any other best Document Scanner which we have missed in this article.