No doubt, MacBook is one of the most powerful notebooks in its segment. It is capable of doing lots of amazing things, but that is only possible with the help of a few accessories. If you are also looking to buy some accessories for MacBook or MacBook Pro, then you're on the right page. In this article, I am going to cover 10 must-have accessories for MacBook.
Although, MacBook is one of the expensive gadgets out there. Still, it requires some accessories to make it more useful. I'm not going to share them all, but some of the important accessories for MacBook that you must need. So, here we go:
Best Must Have Accessories for Mac in 2021
---
After a lot of research, I have found that what are actually important accessories for your MacBook. I gathered them all and going to share them with you. So, here are the must-have accessories for MacBook that you must buy in 2021.
One thing that I hate the most about MacBook and MacBook Pro is that it lacks a lot of essential ports. People who are upgrading to MacBook from Windows can understand my pain.
If you are also in need of some extra ports, you can use Sinstar USB C Hub. It can easily connect on one of your USB-C ports and allows you to eight additional ports to plug your other stuff in. It offers three USB 3.0 Ports, One Ethernet, One HDMI, and One USB-C charging port. Along with that, it provides one SD and MicroSD card slot as well. Also, the size of the device is pretty small and lightweight, which makes it easy to carry in your laptop bag.
2. Stand Steady SideTrak Monitor
If you are into productive works, then you can understand how beneficial having a second screen could be. If yes, then Stand Steady SideTrack Monitor could be a save for you. It is a great lightweight monitor that can be easily mounted on the back of your laptop screen. On top of that, it gives you a full HD 1080p IPS display. And you can rotate it to 270-degrees, which can be used for presentations.
3. Logitech Wireless Solar Keyboard
Looking for a wireless keyboard, but don't want to lose the taste of Apple's keyboard? Logitech Wireless Solar Keyboard can be a solution for you. It is a great keyboard that comes with a solar panel to charge it. Yeah, you don't need to carry a separate charger in order to get it charged. One exposer of the sun can keep it charged for up to three months. This is an ultra-slim full-size keyboard that comes with numeric keypads.
4. Logitec MX Master 2S
Logitech MX Master 2s is built to enhance your performance and give your proper control while doing creative tasks. It comes with six buttons and two wheels, which are entirely configurable. It means you can do most of your tasks with these mice only. It is a wireless mouse, and one full charge of its battery can stay up to 70 days, which is more than enough, I guess. If you are planning to buy the Logitech Wireless Solar Keyboard, then it can be the best pair for you.
5. Apple Magic Trackpad 2
If you don't like using a mouse and looking for something to complement your mouse, then the Apple Magic Trackpad 2 can be an excellent option for you. It offers a clean, attractive design that makes your overall setup look much more minimalist and neater. Also, it features with built-in rechargeable battery and force sensors to detect how much pressure you're applying. At just $120, it is a great value product for you.
6. Omni 20+ AC/DC/USB-C/Wireless Charging Portable Power Bank
Although we know that MacBook offers a decent battery life. But if you mostly work remotely, then there are a few times when our devices run out of juice, and we don't have proper ports to connect it for charging. If you also have faced such issues, then Omni 20+ Portable Power Bank is a solution for you. It is an excellent power bank that can quickly charge your laptops and smartphones. On top of that, it is pretty small, and you can easily carry it along with your MacBook.
7. LaCie Rugged USB-C 5 TB External Hard Drive
No doubt, Apple's products come with limited storage space. And if you go for an upgrade, they will charge you a hefty amount from you. Practically, it doesn't make sense of investing such a high amount just to upgrade your storage size. One of the practical approaches would be buying an external Hard Drive. If you need a hard drive, then you can try LaCie Rugged USB-C 5 TB one. It is one of the best hard drives for MacBook and MacBook Pro.
8.

Hicober USB C to SD Card Reader For MacBook
Coming to our next pick of must have accessories for MacBook Air and Pro. As we all know that the Apple MacBook and MacBook Pro don't come with an SD card slot. It really gets frustrating for someone who relies on using SD cards for transferring data. If you're also one of them, then buying an SD card adapter could be the best option for you. Although I still recommend going for the Sinstar USB C hub instead of purchasing a separate SD card adapter. It can save you some money as those extra ports are really going to be helpful for you.
Covering up your MacBook with some sort of skins or case can protect your device from scratches and keep it like new. There are tons of options available for MacBook skins and cases. If you are looking for a thin and easy to carry case, then I recommend you Inateck MacBook Sleeves. It comes with two separate compartments. In the primary one, you can store your MacBook whilst the other one can be used for storing magazines and even iPad. Overall, it's a great value product at below $15.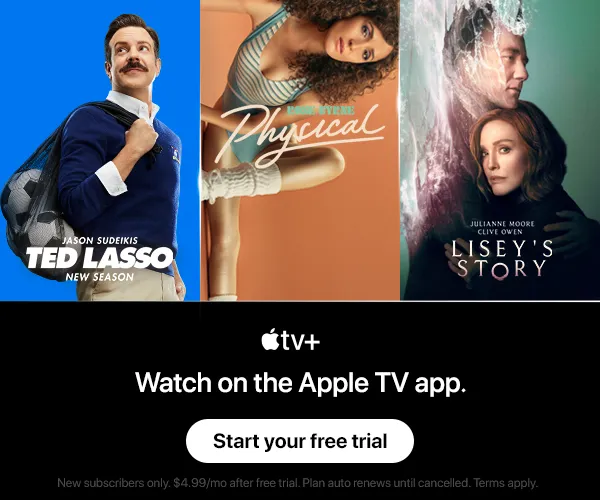 10. iQunix Laptop Stand
Do you use your MacBook for some heavy tasks like video editing? If yes, then you should buy a laptop stand, and I recommend going for iQunix Laptop Stand as it is one of the best in the market. It props up your device at a 16-degree angle, which is considered as the best angle for working on a laptop. Also, this aluminum-constructed stand comes with ventilation properties that ensure that your device stays cool even during heavy tasks.
11. Wireless Mouse for MacBook
If you have heavy uses at your home or office, I would highly recommend you to use a wireless mouse for MacBook. It gives you better performance than you get from your MacBook mouse pad. Not only makes it your usage comfortable, but it also saves your MacBook mouse touchpad too. Well, I have already shared an article about the best mouse for Macbook Pro that you can use. If we talk about the best pick, I would suggest the Apple Magic Mouse 2 which comes with a smooth and faster response time.
12. Magnetic Webcam Cover Slide
Web camera hack is one of the common things these days. Hackers can easily hack into any of the Laptop's cameras and record what you are doing. Hence, to protect it from happening, you can use a Magnetic Web camera Cover Slide.
These kind of camera covers are pretty helpful when it comes to securing your private space. So even if hackers hack your Macbook's camera, they won't be able to see anything.
Even this is pretty helpful when you are on a video call and want to close the camera immediately. The cover slide is pretty thin and extremely easy to install and use.
All you have to do is paste the cover on your camera, and you will need to use a round shaped button to cover and uncover the camera.
13. UPPERCASE GhostCover Premium Ultra Thin Keyboard Protector for Macbook
If you are not worried about your MacBook keyboard yet, then you must. MacBook keyboard is pretty sensitive. And it can easily get damaged due to dust or debris. Hence, to protect your MacBook from all the odds, you can try using the UPPERCASE GhostCover Premium Ultra Thin Keyboard Protector.
The keyboard protector is designed to cover the whole keyboard area while leaving space for the touch bar. Also, it has a minimum thickness for minimizing typing interference.
Along with that, the keyboard cover is highly transparent. So it will not be an issue for you to look at the keys of the keyboard. Also, the backlight easily gets to shine through. The best part is that the keyboard cover is completely washable and reusable.
14. Apple AirPods Pro
If you don't own an Apple AirPods Pro yet, then you must consider getting one. These days, video calling has become a common thing. And if you are someone who attends video calls or online events, then having Airpods Pro will help you a lot.
It will simplify your whole process of communicating with others online. Also, if you want to listen to music while working without disturbing your co-workers, Airpods Pro is a must-have gadget to have. If it seems unaffordable, you should have a look at Apple AirPods Alternatives that we have shared with you.
Airpods Pro also comes with active noise cancellation for immersive sound. Along with that, it features a transparency mode for hearing and connecting with the world around you. Also, it is sweat and water-resistant and comes with many other features.
15. Spigen Tempered Glass Screen Protector
Apart from Keyboard, the MacBook screen is also one of the sensitive parts that you need to take care of. Screen protectors are a great way to protect your screen from any sort of scratches or unwanted marks.
And among all the screen protectors for MacBook Pro, the Spigen Tempered Glass Screen Protector stands out to be the best one.
It offers you 9H of hardness and offers you full-screen coverage for ultimate protection from impact and scratches. Also, it offers you extreme clarity, preserves the original screen brightness. What's more? The screen protector is extremely easy to install.
Final Verdict:
If you own a MacBook, you might be already familiar with the fact that it is a kind of less useful without accessories. So, this was my pick of must-have MacBook accessories. I hope it was helpful to you. If you have any questions, feel free to share with us in the comment section below. We'll try to answer them as soon as possible.