Undoubtedly, iPads are one of the most useful pieces of devices available out there. It pretty much works like a mini laptop. But the functionalities are more than what a Laptop can offer. However, the thing with any of the Apple products is that it is always better to pair up with some accessories. So the question is, what the best iPad accessories are available in the market?
Well, to help you out with this question only I have handpicked the 10 best iPad accessories that will make your experience with the device even better.
So let's just go ahead and check the iPad Air and iPad Pro accessories out.
Best iPad Accessories of 2021
---
1. Apple Pencil (2nd Generation)
Apple Pencil is definitely the most useful accessories that you can buy for your iPad. With the help of it, you can turn your iPad into a notepad, canvas, or anything you want. You can use it to take quick notes, manage your iPad in a better way, and so on.
The Apple Pencil features the precision, responsiveness, and natural fluidity of a traditional writing instrument. And it offers you the taste of versatility. The Pencil is designed to be comfortable and pretty natural to use.
Also, it comes with a seamless design that will help you to store the pen easily. And it does not have any connectors or moving parts in it.
2. Logitech iPad (7th and 8th generation) Keyboard Case
If you wish to use your iPad as a Laptop, then do check out the Logitech iPad Keyboard Case. It offers you a comfortable typing experience and comes with iOS shortcut keys. As a result, typing on the iPad would be a seamless experience for you.
Moreover, the case also comes with 4 years of battery life, and it uses 2 replaceable coin cell batteries to power your keyboard. Also, the keyboard uses advanced Bluetooth LE wireless for reliable energy and efficient connection.
The case is also designed to protect your iPad from bumps, scratches and spills. As well as it is pretty lightweight to carry around.
3. Apple AirPods Pro for iPad
If you are going to use your iPad for video calling, online meetings, or classes, then buying an Apple AirPods Pro would be an ideal choice. Also, check out Best AirPods Pro Accessories
This one is one of the best wireless earphones available out there, which comes with active noise cancellation for immersive sound. Also, it features a transparency mode for hearing and connecting with the world around you.
Plus, it is available in sizes, and it offers you a customizable fit. As well as the Airpods Pro is swat and water-resistant. And it offers 24 hours of battery life.
4. Logitech Crayon Digital Pencil
There is no doubt that Apple Pencil is the best thing available out there. But it comes with a price. Hence, you can try out Logitech Crayon Digital Pencil as an alternative to it.
This one works with your iPad Pro, iPad Air, iPad Mini and other iPad models. And it is capable of delivering a precise and fast Pencil input across hundreds of Apple Pencil supported apps.
The Pencil can be used for writing and drawing naturally without the fear of missing a single line of detail. Also, if you need a thicker or thinner light, you can simply tilt the smart tip to adjust the line weight.
Also, the Logitech Crayon gets connected to the iPad instantly. And there is no complicated installation process is required.
5. Targus VersaVu Classic Apple iPad Air and iPad Pro Protective Tablet Case
If you don't want a case with a keyboard, then do check the Targus VersaVu Classic Apple iPad Air and iPad Pro Protective Tablet Case.
The case is designed to offer you maximum protection and offers you functionality for your tablet. It also comes with a flexible tray that delivers all-around protection and rotates 360° to switch easily between portrait and landscape viewing.
Also, the tray is designed to redirect sound for enhanced audio. Also, the deep grooves on the interior cover offer you a stable base for multiple viewing angles. The case offers military-grade protection for drops up to 4 feet.
6. MOFT X Tablet Stand Invisible and Foldaway Stand
You can also check out the MOFT X Tablet Stand Invisible and Foldaway Stand. The stand will help to keep your iPad in a still position while browsing, sketching, reading, and so on. It allows you to keep your phone in portrait mode or landscape mode.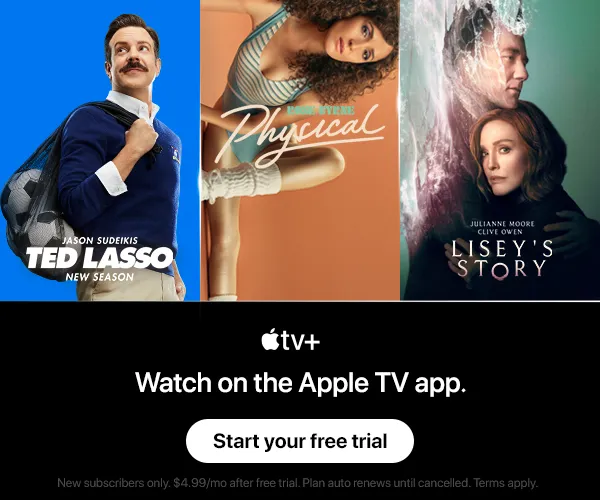 Also, it offers you up to three angles, which will help you to get the perfect viewing experience. Plus, the stand can be used with all kinds of tablets.
Moreover, it is also stable enough for a strong, firm, long-lasting hold, despite its ultra-slim size.
7. Anker USB C Power Bank for iPad
There is a high chance that you would run out of power while you are traveling or on the go. In such a case, keeping a power bank with you comes really a handful.
And with the Anker USB C Power Bank, you are getting an ultra-high capacity. It has a massive 20,000 mAh capacity that provides you more than 5 and a half charges for iPhone and over 2 and a half charges for iPad mini 5.
Also, it delivers you an 18W high-speed charge to phones, tablets, and more via the USB-C power delivery port or the Qualcomm Quick Charge-enabled USB port.
8. DualShock 4 Wireless Controller For iPad Pro & Air
As you probably already know that iPads now supports gaming controllers. So in case if you want to game on your iPad, then having a controller would be pretty helpful.
And when it comes to gaming controllers, there is no better option than the PlayStation 4 DualShock 4 Wireless Controller.
It offers you the perfect feel, sensitivity, shape of the dual analog sticks and trigger buttons. So you can have a greater sense of control.
Along with that, it features a built-in speaker and stereo headset jack, putting several new audio options in the player's hands.
Plus, the best part is that the controller can easily be charged using a USB power adapter. Also, check out 15 Must Have Accessories For MacBook
9. JETech Screen Protector compatible with iPad Air & Pro
You should also consider protecting your iPad screen from scratches. And for this, JETech Screen Protector compatible with iPad can help you out.
This screen protector is compatible with the 2020/2019 model 10.2 inches. Along with that, it offers you extremely high hardness, and it can resist scratches up to 9H.
Along with that, the screen protector is made out high quality 0.33mm thick premium tempered glass and comes with rounded edges. Also, it offers you high-response and high-transparency.
The screen protector is designed to keep your iPad screen dust-free, fingerprint free. And it is extremely easy to install.
10. Logitech K380 Multi-Device Bluetooth Keyboard
Lastly, I have the Logitech K380 Multi-Device Bluetooth Keyboard. This one can also be used as a keyboard for your iPad. It is a universal keyboard for typing on all your computing devices.
And it allows you to connect up to three devices simultaneously, and you can easily switch between them at the touch of a button.
The keyboard is also pretty compatible and easy to carry around with. Also, the keyboard is OS adaptive. This means it can automatically recognize each device and maps keys to give you a familiar layout.
Final Words:
So those were the 10 best iPad accessories that you should check out. Now go through the accessories and see which one is really useful to your needs. Also, if there is anything you have to share or ask a question, then drop a comment below.