The new generation of iPad Pro is here, and a lot of us are going crazy about it. The new iPad Pro is said to be released in May 2021. However, before the Apple tablet becomes available to your favorite store, it would be a good idea to know about it in depth.
Hence, in this article, I am going to talk about the best 2021 iPad Pro features. So you can differentiate it from the previous generation of Apple iPads and get yourself the right deal.
So let's just head into the topic without much waiting.
Best 2021 iPad Pro Features & Specifications
1. New M1 Chip
We can pretty much say that those days are gone when Apple used to rely on Intel for all its chip needs. Since, Apple introduced the M1 chip on the MacBook Air and MacBook Pro, it seems like Apple is going to introduce the chip to every other Apple product available out there.
The iPad Pro now comes with Apple's M1 chip, and you can be assured that you are going to get a never-seen performance. The M1 chip has an 8 core CPU design which makes it one of the fastest CPU cores in low power silicon.
As a result, you will be getting 50 percent faster CPU performance than the A12Z Bionic. Also, you will get to see a 40% performance gain in the GPU section. Also read MacBook Air Vs MacBook Pro: Which One Should You Buy in 2021?
2. Liquid Retina XDR Display
With the 2021 iPad Pro, you are also getting the Liquid Retina XDR display. Apple has borrowed the display technology from its Pro Display XDR. And the new display brings the stunning screen of the Pro Display XDR to the Apple tablet.
Apple's iPad Pro 2021 display panel features over 10,000 LEDs across the entire back of the display. As a result, you will get 1,000 nits of full-screen brightness, 1,600 nits of peak brightness, and an impressive million-to-one contrast ratio.
Along with that, you are getting the usual ProMotion, P3 Wide color support, HDR, True Tone, and Dolby Vision. And the combination of all of these would surely offer you the best display performance you can imagine.
3. 5G Support
It's true that the world is moving to the 5G technology, and Apple is also keeping a focus on it. As a result, the iPad Pro 2021 is offering your 5G coverage worldwide.
The iPad Pro models in the United States supports millimeter wave, which is the higher frequency version of 5G. As a result, the speed can reach up to 4GBPS.
Along with that, it also supports eSIM. So it will be super easy for you to find a network and sign up for a 5G plan right on the spot. Also, check out Best iPad For Drawing For Every Kind of Artists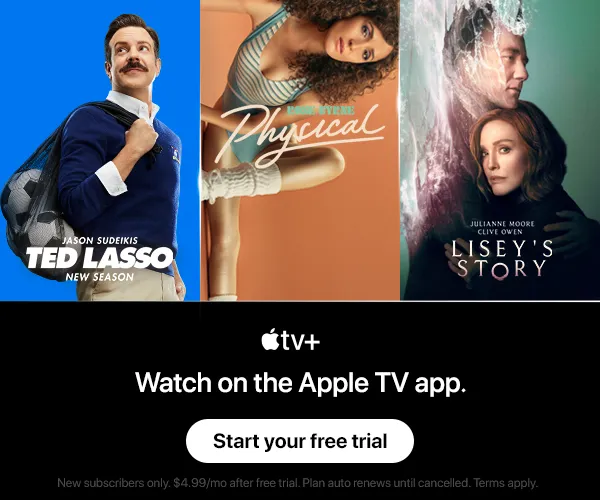 4. Thunderbolt Support
Fans have been waiting for a really long time for Apple to add the Thunderbolt support to the iPad. And it has finally come true with the 2021 iPad Pro. It is not offering you the support for Thunderbolt and USB 4.
As a result, the USB-C port on iPad Pro works pretty fast, and it is more versatile than ever. It offers you 4x more bandwidth for wired connections compared to the previous iPad Pro, and it supports up to 40GBPS. Also, check out Best Thunderbolt 3 Dock For MacBook Pro
Moreover, it also supports 10Gbps Ethernet and offers you faster external storage and even higher resolution external displays, including the Pro Display XDR at full 6K resolution.
5. Higher Storage Variant
The 2021 iPad Pro now supports up to 2TB of storage which is a massive upgrade. Along with that, you are getting 16GB of unified memory.
But if you compare it with the previous generation models, the highest storage you would get was 256 GB. Hence, the new iPad Pro 2021 is an ideal option for professional and power users out there.
6. Improved Cameras
The new iPad Pro also features improved cameras. The new Apple Tablet comes with the TrueDepth camera system with an all new 12MP ultra wide front camera which is specifically designed for iPad. Also, it has now enabled center stage and offers you a better experience for video calls.
The center stage feature uses a much larger field of view on the new front camera. Plus, the combination of the machine learning capabilities of M1 helps in recognizing and keeping users centered in the frame.
Furthermore, the ISP and Neural Engine in M1 unlock even more capabilities. It brought support for Smart HDR 3 to the iPad Pro for the first time.
As a result, in the low light conditions, the ISP and LiDAR Scanner will quickly and accurately focus images and videos and capture amazing details from almost not light. So yes, you can be assured that you are going to see a better image and video quality from your low light shots.
8. Magic Keyboard in White
Although, this is not really a feature of iPad Pro 2021. However, the Magic Keyboard now comes in a new white color. Also, it is now optimized and designed to offer you a better typing experience. Plus, it now features backlit keys and a floating design. Also, check out Best iPad Air & iPad Pro Accessories
Final Words:
So those were some of the best 2021 iPad Pro features that you should know about. So go ahead and check out the all-new Apple iPad Pro and see if it satisfies your requirements or not. Also, if there is anything you would like to ask, then do comment below.