Laptops and notebooks often start heating up due to excessive usage causing the battery, graphics card and CPU to heat up to 100 calcifies. This is not safe for your machine. The real reason behind your MacBook heating up this much could be because it is being kept on the bed, sofa or lap while you're working.
This can close the vents and prevent heat from passing out of the machine, which is then trapped inside and increases the overall temperature of the MacBook's components. But there are some best cooling pads for MacBook which will help you to keep your machine safe and secure. In this article, we will be listing the best cooling pads for MacBook that you should consider before purchasing.
Is a Cooling Pad For Mac Necessary?
A cooling pad is important to prevent your laptop from overheating and internal damages. For MacBook Pro 13-inch users, there is no need of having a cooling pad as it has no discrete GPU. MacBook 15-inch Pro owners should definitely consider the best cooling pad as the discrete GPU can heat up very fast.
On the other hand, when you put your MacBook on a laptop cooler, it senses the temperature. The MacBook fans minimize the temperature up to twenty degrees and make the performance much smoother. Still, if they are not enough to make your laptop cool, then there comes cooling pads for MacBook to rescue them.
Best Cooling Pads for MacBook Pro in 2022
Keeping everything aside, let's check out our list of the best cooling pads for MacBook Pro that you should check out before purchasing a cooling pad.
1. Havit HV-F2056 Cooling Pad
Havit HV is an ideal cooling pad for travelers who own a MacBook pro. It comes with three noise-free fans that work like a charm and prevent your laptop from heating up. The two holders placed behind the back allows different height levels.
The cooling pad is compatible with laptops of up to 17 inches in size and comes with additional USB ports so that you don't run out of USB ports while connecting your cooling pad to your laptop. I would also recommend you to check out other essential MacBook accessories that you may need.
Pros
Affordable cooling pad 

Best for travelers 

Easily adjustable height 

Portable and light in weight 
Cons
Not much durable as compared to other cooling pads
2. Aluratek Slim USB Laptop Cooling Pad
If you are searching for a cooling pad that can work with laptops other than Macbook, Aluratek Slim USB Laptop Cooling Pad is what you need. You can use it with MacBook Pro, MacBook Air, Chromebook and ultrabook as well. Also, check out the best mouse for MacBook Pro
It doesn't make any noise which is an ideal factor to consider before purchasing a cooling pad for MacBook. Apart from this, it comes with a 5-inch diameter high-performance cooling fan that evenly distributes the heat throughout your MacBook.
The spinning rate of the fans is 800 RPM which is lesser than the new bee cooling pad which has an RPM of 1200. Overall, it is a good cooling pad for laptops which makes it ideal for our list of 10 best cooling pads for MacBook.
Pros
Designed for all laptops up to 17 inches 

Slim and portable 

Dual fans 
Cons
The design isn't much appealing
3. KEROLFFU Laptop Cooling Pad
The KEROLFFU cooling pad is ideal for laptops ranging between 10-16 inches; therefore, it is compatible with Apple MacBook Pro Air. The cooling pad doesn't make any noise, keeping your workplace's free from noise. Have a look at some best MacBook stand for your PC.
The rapid cooling effect of a this cooling pad prevents your MacBook from excessive heating. Furthermore, it comes with a brilliant design and five preset height settings that you can adjust to your liking. To prevent the laptop from slipping, there is a "flip-out" bar at the bottom of the pad. When in use, the bar prevents the laptop from moving, so you don't have to worry about your laptop slipping away while working.
Pros
Compatible with MacBook 

Anti-skid mats 

Beautiful design 
Cons
4. Cooler Master NotePal X-Slim
Cool master NotePal X-slim comes with only one fan and is less expensive than the usual cooling pads. It is slim and light in weight with easy height adjustment options making it an ideal laptop cooling pad. The cable management is done neatly, therefore it wouldn't bother you in any way. If you are tight on budget, Cool master notepad X-slim is what you should consider.
Pros
Affordable  

Portable and easy to carry 

Height is adjustable 
Cons
5. TopMate Laptop Cooler
The topmost laptop cooler is an efficient cooling pad for laptop that comes in a budget and doesn't let heat trap inside your laptop. The fans are of 140 mm and functions at 1000 RPM. It supports 10-16 inch laptops which include MacBook, MacBook Air and Pro.
Other than cooling, TopMate adds height to the laptop making it more comfortable for the user to view the screen and type. You need to connect it to the laptop using USB so that the pad derives energy and starts its function. Fortunately, you get additional USB ports in the fan so that you don't run out of ports anymore.
Pros
Highly durable 

Adds a height for a better viewing experience 

Includes additional USB port 
Cons
You cannot turn off the LED lights
6. Kootek Laptop Cooling Pad
If you are searching for a cooling pad with 5 fans, the Kootek laptop cooling pad is what you need. The primary fan is of 5.9 inches and the other fans are of 2.76 inches, you can control the working of these fans.
There are six height-adjustable options and an anti-slip base to keep the laptop in its place even if you change the position. Above that, the fans don't make any noise keeping your surroundings free from irritating noises and helps you to focus on your work.
Also, you don't have to compromise with your USB ports as it comes with a dual USB hub which lets you connect even more devices to your laptop.
Pros
Dual USB support 

5 fans with full user control 

Anti-slip base 
Cons
You cannot turn off the LED lights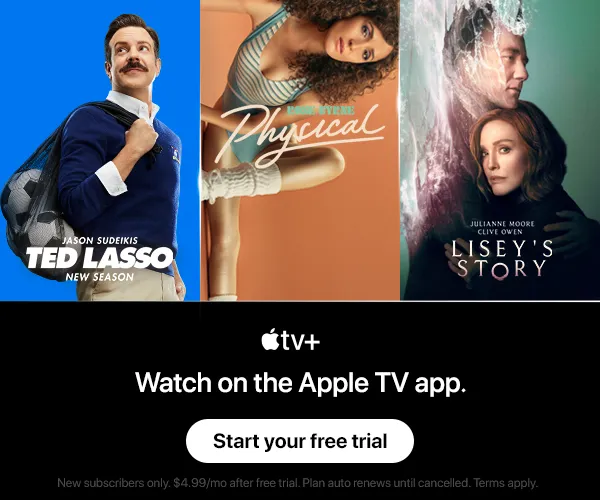 7. Thermaltake Massive 20 RGB Steel Mesh Panel
Thermaltake Cooling pad is for every type of laptop with amazing design and supercooling capability. There are 5 different LED lighting schemes that can be controlled by the user. Also, the fan speed can also be adjusted depending upon the requirement.
The fans don't make any noises and create an airflow in your laptop to prevent it from heating and making your work experience smoother. You can also adjust the height of the cooling pad according to your requirements for a better viewing experience. It derives power from the laptop and can be plugged in using a USB cable.
Pros
Adjustable height 

Full controllable fan 

5 LED lighting schemes 
Cons
It doesn't have additional USB Hub
8. Lamical Laptop Cooling Pad
This laptop cooling pad is best for avid gamers and also for MacBook owners. The giant center fan has speeds of up to 1400 RPM and can be controlled which gives you full control over the cooling pad. It comes with an additional two USB ports in case you want to attach more devices to your laptop.
Overall, it is an ideal cooling pad for MacBook suitable for users who do heavy multitasking on their laptops. You can even adjust the height to seven different settings for a better viewing experience.
Pros
7 height adjustment options 

2 USB ports 
Cons
Some complaints of noise 

Plastic bottom material
9. TeckNet N5 Ultra-Slim
TeckNet N5 Ultra-Slim is a noise-free cooling pad for MacBook which comes with a simple design and can be used on tables, laps and beds as well. It is crafted for laptops up to 16-inch designs and has a 110 mm fan which pretty much does the job of cooling down the laptop.
Generally, it lowers the temperature by 7 degrees of the surface and 15 degrees for the surface. Furthermore, the cooling pad comes with USB slots so that you don't have to worry about losing a port.
Pros
Cons
No adjustments option for fan speed 

No adjustment for angle stand
What features should an ideal cooling pad possess?
Laptops have become an essential requirement for everyone whether it is a college student, an accountant, a school teacher or a gamer, even though the technology used in the laptop has advanced, most of the laptops cannot withstand normal heat and hence start lagging even after having high specifications.
Well, this is due to the heat generated by the parts in your laptop which are close to each other and space for ventilation is not enough. That's where cooling pads come to the rescue, but choosing a cooling pad for your MacBook can be a bit hard process, isn't it? There's a lot of things one should consider before purchasing a cooling, we have listed down some of them below.
According to their working structure, cooling pads are of two types, namely:
Active cooling pads

Passive cooling pads
1. Active Cooling pads
These type of pads works by blowing the air around the body of the laptop using the fans. There can be as many as 6 fans with adjustable speed, either automatically or manually. They are usually connected to the laptop from the USB cable of the laptop to drive power.
2. Passive cooling pads
Passive cooling pads utilize a type of compound that cools down the laptop by absorbing the heat from the hot areas of your laptop, this type of pad can be used only for a limited time. Therefore, before finalizing with a passive cooling pad for MacBook, you need to know where exactly the laptop's air vents are placed.
Things to Consider before buying Cooling Pad for Mac
All of the pads perform the same function of cooling down the laptop, but there are a lot of types of cooling pads available which makes it necessary to consider what features and ideal cooling pad for MacBook should have.
Compatibility
Firstly, check the size of the cooling pad, it should fit your laptop and can be a bit larger than the actual size of your laptop. Make sure it is compatible with your MacBook Pro or Air.
Comfort
It should be comfortable no matter if you are using it on your bed, couch, dining table, or lap. It must do not occur any issue while using your laptop for long hours.
Portability
Portability is something that everyone loves especially those who buy MacBook so they can easily carry it with them. The cooling pad must be portable and light in weight as those who travel to other cities for work purposes shouldn't have to worry about carrying their cooling pad for a laptop.
No. of fans & RPM
The number of fans must be from 1 to 6 and shouldn't be noisy as it will become irritating after a while. Also, make sure to check out the RPM of the fans so that they can properly cool down your MacBook Pro or MacBook Air laptop.
Frequently Asked Questions: Cooling Pads for Mac
Do cooling pads actually work?
Yes, laptop cooling pads work and lower down the temperature of your MacBook. But, if your Mac has overheating issue, rather you need to look out for solutions.
Also, there is no connection between your Mac and the cooling pad. No need to worry about compatibility as it will work fine.
Final Words:
So, these were the 10 best cooling pads for MacBook you should consider before buying one for your Macbook. Althoug these cooling pads for MacBook also support other laptops, so you don't have to buy separate cooling pads for every laptop you own.
In this article, we have curated a list of best cooling pads for MacBook Pro & Air with the pros and cons of each product, you can check out the price on amazon and decide which one is ideal for your MacBook.
This article includes affiliate links, which may provide small compensation to Macbrane.