Having a MacBook stand is beneficial for those always on the move that need the best viewing angle possible. It'll help your workflow on your MacBook and keep you from suffering neck cramps. Bending while working on a laptop can be painful for your back also; creating unnecessary health risks.
But with a MacBook stand, you can overcome those issues and start enjoying eye-level viewing with handles guaranteed to keep your laptop from falling. If you're curious, check out our list of the best MacBook Air and Pro Stands to buy in 2022 to help find the option that matches your needs. 
Tiny Tower Laptop Stand
First on our list is the Tiny Tower Laptop Stand, which features adjustable height flexibility. You can raise your MacBook from anywhere between 7 inches to 10.2 inches. The durability and premium quality aluminum alloy of the stand are engineered with high-grade plastic, making it lighter.
Additionally, the height can be adjusted just by touching a button embedded on the stand, ranging from a total of 17 height levels. Tiny Tower also has a non-slip polymer that won't let your laptop slip or slide, with four cables, clipped neatly to the stand for easy control.
It's the perfect stand for your workplace, school, or within the comfort of your home.
Why we recommend:
Portable and comfortable
Integrated cable management
17 levels of height adjustment
Nulaxy Laptop Stand
For those wanting an affordable and stylish option, the elegant Nulaxy Laptop Stand can hold up to 44 lbs and has compatibility with 10 to 16 inches MacBooks.
Its ergonomic design elevates your laptop with ease, designed to correct your posture and relieve stress or pain on your body. Also, the stand's aluminum plate can ventilate heat generated by your laptop and protect MacBooks from scratches due to its silicone padding.
Why we recommend:
Can hold up to 44 lbs
Designed to help posture
Silicone padding
Satechi Lightweight Aluminum Portable Laptop Stand
While having a stand with a high elevation can be great, sometimes a comfortable angle is all you need, and that's what the easel-styled Satechi Laptop Stand can offer.
The collapsible rubberized stand ensures a safe and secure experience while typing. Also, it features easily loopable cable management through the back of the Satechi, keeping everything tidy and untangled. There are also no-slip rubber grips at the base of the stand to eliminate scratches to your MacBook.
Why we recommend:
Easel-style stand
Collapsible rubberized base
Cable management
Bestand Laptop Stand
Created with high-quality aluminum alloy, the Bestand Laptop Stand is more durable than most stands, capable of resisting corrosion and daily wear.
Its compatibility with 11 to 16 inches laptops offers broad use with a 4mm thickness and can hold up to 66 lbs. It rings all the bells and whistles of an up-to-par stand for laptops and guarantees a one-year warranty at no additional costs for unforeseen issues.
Why we recommend:
More durable than most stands
11 to 16 inches laptops compatibility
One-year warranty
Twelve South Curve for MacBooks
From a color choice of Matte Black or White, the Twelve South Curve is a stand that has a curvy, modern design of bent aluminum that is compatible with 11 to 17 inches laptops.
Laptops will remain firmly on the base due to the bent arms and anti-slip silicone padding. Additionally, its curve keeps 70 percent of the laptop base exposed for optimal cooling, with a rise of six inches off your desk for viewing.
Why we recommend: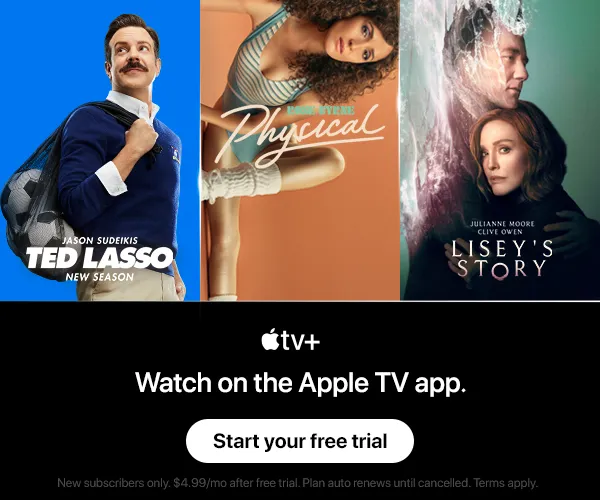 Curvy design
Optimal cooling
Six inches off the desk for viewing
Griffin Elevator Desktop Stand
Compatible with most of the MacBooks as well as other laptops, the Griffin Elevator Desktop Stand is made up of premium quality aluminum – offering secure handling and a comfortable viewing experience.
You can raise the height of your Macbook to up to 5.5 inches so that you can keep your computer peripherals nicely on your computer table. The extra height lets your laptop stay cool because of its 360-degree air circulation.
Why we recommend:
Raise up to 5.5 inches
Premium aluminum
360-degree air circulation
Twelve South HiRise
Made up of brushed metal and rubber strips at the bottom, Twelve South HiRise is a sturdy MacBook stand. The stick rubber holds the laptop tightly, preventing unfortunate slips.
There are six adjustable positions to choose from, all depending upon your comfort. Additionally, there is also a small room to store your computer peripherals which can save you a lot of desk space.
Its compatibility with a range of Macbook and Apple thunderbolt displays makes it a versatile stand. Also, the spring-loaded stem makes it easier to adjust the stand for the best viewing experience. And the Teflon rails at the bottom enable the stand to spin from one side to the other without leaving any scratches on your desk.
Why we recommend:
Built-in desktop storage space
Steel top with leather pad
One stand, two looks
Roost Laptop Stand
The Roost Laptop Stand is one of the oldest models in the market which was popularized during its launch in 2013. It has dimensions of 1.3 x 1.3 x 13 inches after folding it. Also, it's durable and strong enough to hold your laptop, all thanks to its strong carbon fiber material.
With the rubber holding clips around your laptop, it'll always stay locked in position, so you won't have to worry about unfortunate slips. There are three levels of height adjustment, which is up to 12 inches, offering a great viewing experience.
Why we recommend:
Great viewing experience
Portable, easily foldable
Holding clips for better grip
Lention Laptop Stand
The Lention laptop stand is suitable for Macbook Air and Pro 13 and 15 inches. You can also use it with the iPad Pro 12.9 inches and other well-known brands as well.
You can easily raise the height of your laptop by three inches for a good view. The stand is made up of a single piece of aluminum panel and doesn't let your laptop heat easily. Overall, it's good in terms of looks and durability.
Why we recommend:
Adjustable height
Sleek design, matching color
Heat resistant
Besides doing your back and neck a favor, a Macbook stand is a must-have for on-the-go users hopping from office to coffee shop. From its varied height adjustments to convenient portability, one of the options from our list of the best MacBook Air and Pro stands to buy in 2022 can add comfort and spice up your workflow for the better!
This article includes affiliate links, which may provide small compensation to Macbrane.