It is not hard to deny that the iPhone 12 mini is one of the right priced iPhones Launched to date. With an A14 Bionic chipset under the hood coupled with an impressive design, it is all set to steal your heart away. The fact that it can be easily used by one hand is what I love the most. With the OLED display, the iPhone 12 is an exact copy of the other Pro Models.
If you are not familiar with Oled displays, these help you get better contrasts and much livelier black colors. It is always recommended to be on the safer side by applying a screen protector as soon as you get a phone. With that note, let's have a look at the best iPhone 12 mini screen protectors available in the market.
Best iPhone 12 Mini Screen Protectors
---
1. Floveme for iPhone 12 Mini Screen Protector
These Floveme iPhone 12 mini screen protectors for iPhone 12 mini are available in a pack of three screen guard package and offer a very important combination of rigidity and transparency. Their tempered glass has a hardness of up to 9H, making it resistant to scratches, drops, and most everyday shocks. They are only about 0.5mm thick, which means they keep the high resolution and color of the iPhone 12 Mini'sMini's screen.
Not only are they protective, but they are also treated with oil-based and hydrophobic coatings, so fingerprints and water splashes aren't a problem for them. They have installation instructions so that you can easily apply them to your phone.
2. Spigen Tempered Glass Screen Protector
Spigen manufactures some of the best screen protectors for iPhone and has released the Glas.tr screen protector for iPhone 12 mini. The screen protector uses 9H hard glass, which easily withstands small shocks and prevents scratches and scuffs.
An oleophobic cover on top prevents fingerprints and stains, keeping the screen clean and sensitive. The screen protector is supplied in pairs with a mounting frame, facilitating the installation without any hassles.
3. ESR Tempered-Glass Screen Protector for iPhone 12 Mini
This is probably the most durable iPhone 12 Mini screen protector on this list. With a hardness of 9H, the ESR claims that the tempered glass head can withstand a pressure of up to 5 kg (about 11 pounds approximately), which should be enough to cover most accidents dropped on the iPhone 12 Mini.
The screen protector is also manufactured using laser cut to ensure full facial identity. The glass screen protector includes a cleaning solution and a mounting box that simplifies your work for a bubble-free installation. It is Delivered in a package of 3 guards, making it a must-try!
4. Luckymore Compatible with iPhone 12 Mini Screen Protector
Another great glass screen protector for the iPhone 12 mini is the Luckymore protector. It'sIt's an open design that covers the main screen, but leaves some edges, so you can easily use high-quality covers as well. The stellar glasses used here are very delicate and fine and bring clarity and transparency. This means that you have no problems using the device or viewing the media.
Like others, it has a hydrophobic and oleophobic protective coating that prevents fingerprints and oil paints. This one also comes in a pack of 3, so you are secured for a longer period without worries.
5. UniqueMe Screen Protector for iPhone 12 Mini
The UniqueMe Mini screen protector for iPhone 12 is for the people looking for the thinnest screen protector. With a super-low size of just 0.3 mm, it is highly accurate and offers 99.99% transparency and brightness while maintaining the iPhone 12 Mini'sMini's touch screen's full sensitivity.
It is treated with an oleophobic coating that repels fingerprints, oils, and other household dirt of any kind. Sold in four-pack, it is also very cost effective, and tempered glass means it is very protective.
6. OEAGO Glass Screen Protector
The OEAGO glass screen has a very thin glass with dimensions of only 0.33 mm. So it not only provides protection but also keeps the original quality and touch sensitivity of the screen. Besides, there is an oleophobic and hydrophobic coating that prevents the screen from getting dirty.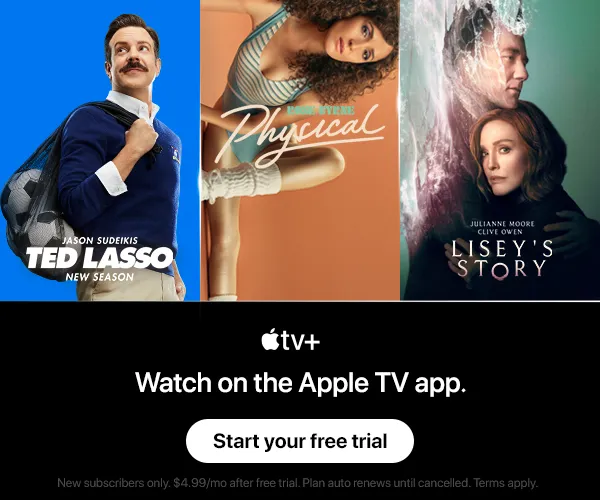 These screen protectors' uniqueness is that they can treat small scratches themselves thanks to plasma spraying and automatic adsorption technology that forms screen protectors. This Glass screen protector can also block air bubbles, making it easier to install a screen protector all by yourself. Finally, it doesn't leave any residue after removal, so you don'tdon't need to clean the screen after you remove the screen protector as well. Like most on this list, it also comes in a pack of 3 and is very pocket friendly.
7. Mkeke Tempered Glass Screen Protector for iPhone 12 mini
This is a 0.33mm slim screen protector for the iPhone 8 Mini that combines the power of clarity and sensitivity. It is made of tempered glass with a rated power of 9H and is resistant to scratches from everyday metal objects. It also has an oleophobic, hydrophobic screen so you can make sure your fingers are not touching the screen at the same time. This means that the sensitivity and resolution of the touchscreen do not change.
It comes in a three'sthree's pack and includes cleaning kits and a mounting frame so you can spread it easily without leaving any air bubbles—definitely one of the best iPhone 12 mini screen protector.
8. QHOHQ Privacy Screen Protector
The QHOHQ screen saver is intended for those who do not pay attention to people while using the phone. After installation, the screen saver significantly reduces the viewing angle and shows only the content view on your phone. This means that people standing or sitting next to you will not see what you are doing on the phone. Note that you can see the phone screen directly; the screen quality is slightly impacted. 
You will not see the difference in quality when you use your phone to send or receive text messages. However, you will notice this when you are consuming some media content. This is the price you pay for privacy. Speaking of glasses, use 0.3 mm thick tempered glasses for the necessary protection. You can easily deal with bumps and minor scratches. It even has a glass flap on the back that protects the camera lens. This is a great package, and you need to check it out.
9. PULEN for iPhone 12 Mini Screen Protector
If you are looking for the cheapest screen saver for your iPhone because you don'tdon't want it damaged, take a look at the PULEN screen saver. For just $ 3.99, you get a set of three tempered glass. The hardness of the glass is 9H, so it can easily take falls and can withstand scratches. Also, check out Best Screen Protectors for iPhone 12 and iPhone 12 Pro
It is very simple to install the screen protector, and it also leaves no residue on the screen when removing it. It also has all the standard features, including oil-based and hydrophobic layers, to keep the screen clean for high transparency and better screen quality. If you want something cheap, you can get it without second thoughts.
10. Bazo Screen Protector for iPhone 12 Mini
If you are looking for something that is value for money, the iPhone 12 Mini screen protector claims to be 100% sensitive to any touch and transparent. What makes it stand out is that it has a sapphire coating. It is safe to say that it protects your smartphone from possible damage like drops, scratches, and other minor bumps.
The included mounting frame makes installation easy, but it doesn'tdoesn't seem to have its cleaner, so you'll need to find a cleaning cloth before using it. You must also check out Best iPhone SE 2020 Screen Guard Protectors
Conclusion
I hope you liked this list of best screen protectors for iPhone 12 mini available in 2021. If you have any doubts, feel free to ask them below.