Prevention is better than cure. The old saying is still relevant in 2021. We know that the iPhone 11 pro is a costly device. Even the slightest of dents on your screen can cost you 100s of dollars in repairs. So, it is better to protect your screen with a Screen protector so that you don't regret later on.
Yes, it is true that Apple says its new iPhones ~ 11 Pro and 11 Pro Max use a stronger and a much more durable glass compared to the previous generation of iPhones. But this does not mean it does not require any sort of protection. The screen is still not resistant to scratches. Thus, it is better to have a screen protector.
Best Screen Protectors For iPhone 11 Pro
It still might be that you are going to keep your iPhone 11 pro for handful years and then sell it to get back the resell value. But even then, you need to keep in mind that well protected and smoother displays provide a much better return compared to the ones with scratches. Thus, today we are going to share the best screen protectors for iPhone 11 Pro.
1. Maxboost Screen Protector – Thinnest Screen protector for iPhone 11 Pro
The generic screen protectors that are available in the market generally have a thickness of 0.3mm or more. This one by Maxboost is actually the world's thinnest screen protector at just 0.2 mm in thickness. Not only this, but it also happens to come with a hydrophobic coating to provide resistance against water or sweat. To provide you with a more attractive deal, this screen protector comes with an oleophobic coating to provide protection against oil. The material provided in the box for cleaning is really nice and the for a price under $10, you get 3 screen protectors (YES), and that is no brainer deal in my honest of opinions.
2. amFilms Glass iPhone 11 Pro Screen Protector
If you are looking for some cheap and low-cost screen protector that does all that you need, look no more. It comes in a pack of 3 so, if you happen to break tempered glasses a lot, don't worry anymore. The size is just 0.3 mm and it feels thin and is fully visible and clear with no issues on a touch screen or display brightness. It is actually compatible with the full iPhone 11 series ~ Apple iPhone 11, 11 Pro and 11 Pro Max so if you own any other version, you can still buy it.
Inside the box, you also happen to get a microfibre cloth, alcohol clean wipes and dust removal strips too. This makes the application really easy and you can remove all the unwanted particles from the screen before installation. If you are looking something under a budget this pack of 3 is an absolute thing that you are looking for.
3. JETech Privacy Glass – Best Privacy Screen protector for iPhone 11
If you are someone like me who hates people peeking over your smartphone, then this screen guard will solve all your privacy issues. This screen guard is designed in such a way that if someone tries to view from an angle that does not fall in straight view, it will block out the screen items, maintaining your privacy.
The screen guard by JTech is made from a very thin tempered glass which is also scratch-resistant. The pack also includes a clean install kit for you to ensure that your screen has no dust particles left. The only down that I feel that screen guard has is that it does not come in with a tool for the application of screen guard. However, the screen guard easily covers all your phones edges.
4. Totallee Screen Protector Tempered Glass for iPhone 11 Pro
If you are looking for a screen protector which does the perfect job of a screen protector, this is the one. The company totallee does not make any fake or false claims to overdo its piece of marketing. The screen protector comes with a limited 2-year warranty. If you are not satisfied by using the product, you may use their 30-day money-back guarantee. The screen visibility is clear and the screen protector seems durable for long term use too. Do check this one out.
5. IQ Shield Plastic Protector
If you are someone who does not like tempered glasses because of the added thickness, you may want to try this screen protector out. This IQ Shield Plastic Protector is a plastic sheet screen guard and is good enough to protect your iPhone 11 pro from scratches and small bumps. If you think this will protect you against deep shocks, sadly, it won't be able to do that. The Screen protector is available for all the 3 iPhone 11 series devices.
The IQ Shield Protector sadly does not come with an application guide. Instead, it comes with a screen protector that comes with a wet install method to force out any of the unnecessary bubbles before you finally apply it. So, if you are looking for something to protect against the basic scratches and little bumps definitely go for this super slim screen protector.
6. Spigen EZ FIT GLAS.tR Privacy Protector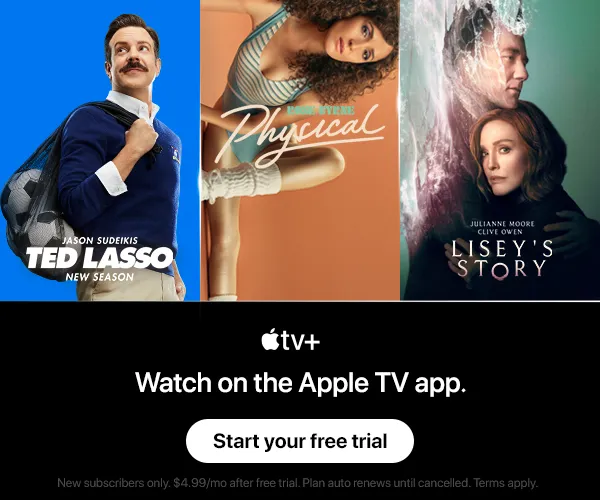 Spigen is one of the most popular brands when it comes to smartphone protective cases and it is no less in case of screen protectors too.  If you are looking for a privacy-protective screen guard along with basic scratch and bump protection, this screen protector will not disappoint you. It also packs in a hydrophobic coating to give you the added durability that you have been looking for. The screen protector facilitates 9H hardness and an oleophobic coating to prevent oily finger marks on your screen guard. If you are using a Spigen screen protector previously, do not worry, it is compatible with all their cases.
7. Case-Mate iPhone 11 Pro Glass Screen Protector
Case-Mate has gone hard on advertising with this screen protector. The claim that it is 2X shatterproof compared to the existing tempered glasses on the market. It also packs in an added lifetime warranty from their side. However, it is more of a gimmick as the warranty only covers manufacturing defects only and not the screen protector if it gets shattered. Ignoring all this, it is still a worthy try out for your iPhone 11 Pro and still one of the best iPhone 11 pro cases.
8. Mkeke Tempered Glass Screen Protector
Mkeke is providing a pack of 3 HD Tempered glass screen protectors that are noticeably thin. The screen guard is fairly easy to install on your iPhone 11 Pro as it also comes in handy with an installation kit.
The Screen is 100% functional and does not looses any kind of sensitivity after installation. The screen guard is also compatible with the 3D touch. Yes, it also protects against basic scratches and bumps.
9. UNBREAKcable Screen Protector for iPhone 11 Pro
Because of iPhone 11 pro's curved edges, this screen guard is made smaller to prevent the unnecessary bubbling you otherwise face. The screen protector is 2x more powerful compared to the traditional non-tempered glass alternatives. The screen guard also features 2.5D curved round edges for a much better experience. The screen guard uses advanced technology such as plasma spray and Auto adsorption to automatically remove the air bubble and also keep those fingerprints and unwanted smudges away.
10. ZAGG InvisibleShield Glass+ Screen Protector
This screen guard is compatible with most 5.8" iPhones and is engineered to fit apple iPhones only. It is designed very precisely and it feels really smooth to allow easy navigation and access to your phone screen. It can easily provide scratch resistance and protection against casual bumps. It also has an oil-resistant coating to protect against unwanted smudges.
Conclusion:
This completes our list of best iPhone 11 Pro screen protectors. The main things that you should look for while purchasing one are durability, your usage and thickness. If you still have doubts, feel free to comment them below.