Who is not a fan of Bluetooth earbuds? They play a big role in our increasingly digital life. Moreover, when Apple started releasing iPhones with no 3.5mm jacks, getting through a day without earbuds became difficult. Don't worry I have spent over 300 hours and get you with the best wireless earbuds for iPhone SE 2020
So, without wasting any time lets get to the list:
Best iPhone SE 2020 Wireless Earbuds
I have handpicked some of the best iPhone SE 2020 Wireless Earbuds that you can buy if you have less budget. On the other hand, you can try the AirPods alternatives if you can't afford Apple AirPods. These truly wireless earbuds are compatible with iPhone SE 2020. So here we go:
1. AirPods Pro
I am accepting it guys; I love apple and if you use Apple devices you will know why I am one. These Airpods have active noise cancellation and this really improves the quality of the sound that you ultimately hear. There is a transparency mode which makes it super easy to use the noise cancellation feature at its max potential.
Also, these have 3 ear tip sizes in the box. The air pods pro are also sweat-resistant and water-resistant. They can be set up very fast with apple devices thanks to the special chipset. With the 24 hours of battery life and wireless charging case with the brand trust of apple, there's nothing for me to complain about. They sound very good with the iPhone SE 2020 edition alongside the other apple devices. They are wireless and have a lot of features. You can explore its features which include stuff like quick access to Siri, Play, pause and skip songs. Trust me, they are the best wireless earbuds for iPhone SE 2020.
2. Apple Beats Powerbeats Pro
Something with an insane battery of almost 11 hours of usage (10hrs and 48mins to be precise) before needing a complete recharge, definitely needs to be on this list. On top of that the charging is fairly quick too – With just 5 minutes of charging you can one and a half-hour of playback. Like the Airpods mentioned above, these too can stay without charging for about 24 hours or so of listening.
The H1 chip is really good and is just perfect to ensure lag-free audio during streaming and listening to songs. They also come with AAC support. The chip is updated and thus allows for hand-free access to our favourite AI assistant, Siri just as the Airpods do. Also, they are water-resistant with an IPX4 rating.
3. Echo Buds Sweat-resistant Wireless Earbuds
Sometimes all we want is the ease of use and some earbuds that can be easy to carry. These tiny ones are sure to blow your mind. Plus, they are made by Amazon. There is an active noise reduction bundled with Alexa support. The sound experience is just immersive and on top of that, you can easily control your smart devices available in your home using Alexa (However, they need to be compatible with Amazon Alexa).
Other than this, there are various other Amazon services which can be accessed by these Echo buds. These can be used to make calls, play eBooks from Amazon Audible, navigation, etc. These come with Bose Active Noise Reduction technology to enjoy some next-level dynamic audio
The battery is also nothing less but a beast with the size in mind. These tiny earbuds can last up to 2 hours with just 15 minutes of charge, thanks to the quick charge technology. With a full charge, they can usually last about 5 hours of music streaming.
4. Sony WF-1000XM3
Sony is a pioneer when it comes to audio. These ANC headphones have some really good attenuation, where the most ANC headphones struggle while filtering out the Sub 100 hertz frequencies. They also have the ability to reduce low-end ambient noise. However, the company has taken steps to get you with punchier bass. This is not a bad thing and most of us love it anyway. The battery life is just okay and can last about 5 hours of music streaming. If you are someone who travels a lot, make sure that you take the charger with you.
In the end, these earphones balance out well and are some of the iPhone SE 2020 headphones you can get with active noise cancellation.
5. Powerbeats Sweat & Water Resistance Wireless Earphones
If there's one company that can match apple's AirPods it is Powerbeats. What makes them more demanded is there over the ear design. They also come in with Apple's own H1 headphone chip and thus battery life is not an issue. They can last about 15 hours of streaming. Also, if you are someone who does a lot of strenuous exercises, do not worry, these are sweat-resistant too. You also get ear hooks which can be adjusted along with the earphones. Plus since these come with the H1 chip, toucan expect some really good connection speeds for lag-free sound. A feature that I personally love in these is that they can also be connected with android devices too. The Battery charges really quickly. With just 5 minutes of charge, you can enjoy a session at the gym or a good round of cycling.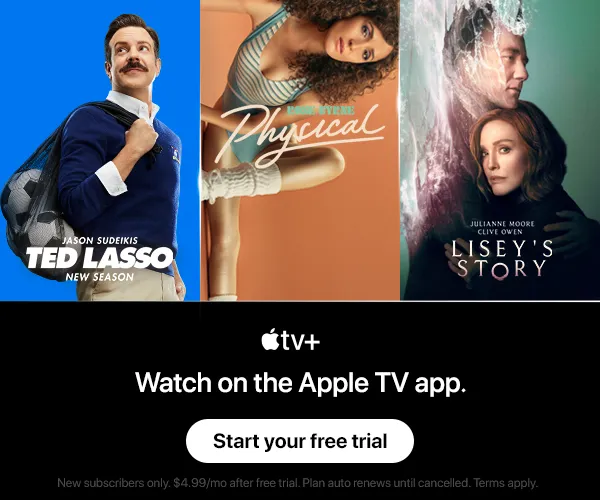 6. Boltune IPX7 Waterproof Headphones
Boltune has impressed me with the audio performance found on this. These come with the latest available chipset and have Bluetooth 5.0 built into them. The chipset is good enough to get you to enjoy lag-free music without any stuttering issues. These tiny and ergonomic earphones are very lightweight and go well will the iPhone SE 2020. You can use these earphones both indoors as well as outdoors. Since these have a magnetic connection, they remain attached when not used. The battery life is also very impressive. These can last up to 16 hours of usage. On top of that, a 5-minute charge will help you make sure that they easily last for about 2 hours or so. You have to give them a try today.
7. Mpow Bluetooth Headphones for Workout
Mpow has really upped their game with this one. They have a CSR chip that comes with SBC and AAC audio to ensure you some high-quality sounds. The  CVC 6.0 noise cancellation feature on this one works well too. They come in handy where ever you take them – Gym, running, travel etc.
Many earphones and headphones have the issue where the vocals and instrument sound mix together. But these ensure you the crystal clear sound that you have always wanted. The highlighting feature on this Mpow Headphones is that they support dual connectivity. This means you can use it with 2 devices simultaneously. These are also waterproof and have a Nano-coating to cover up your headphones against water or sweaty gym sessions. They come with ear hooks to make sure that they don't come out of your ears easily.
8. Sennheiser Momentum True Wireless
Sennheiser is known for their quality audio product and this one matches their quality. They have added 2.5Khz to 7kHz dip in the frequency to prevent the unnecessary resonances that can be received by the human ears. I agree that isolation is not the best on these. But if you invest in some 3rd party ear tips you will get good results. The battery life is good but if you have a higher budget, I would advise you to go for the True Wireless 2 as they are more ergonomic and can provide up to 7 hours of battery life and at the same time maintaining a smaller size.
9. Anker SoundCore Liberty Air 2
These Waterproof earbuds are IPX5 rated so you don't have to worry about sweat or water. The panel is touch-sensitive and it makes it super fun to skip songs, have a chit chat with virtual assistants, etc. There is an app called the Soundcore app where you can remap the controls from there. The chip used in these earphones support the 5.0 Bluetooth and have aptX by Qualcomm and AAX support which ensures that you have immersive sound experience.
10. Senso Bluetooth Headphones
These wireless headphones are one of the cheapest ones on the list and yet they don't fail to deliver sound almost at par with the other ones. They have CSR and CVC 6.0 noise suppression technology for a better quality sound experience. The battery life is a beast – with only 1.5 hours of charge you can enjoy over 240 hours of standby time or 8 hours of streaming time. Under 20 dollars these are the best iPhone SE 2020 wireless earbuds.
Conclusion
If budget is not an issue, I would suggest you go with the Apple AirPods Pro. Otherwise, If you are low on budget, you can try out Senso Bluetooth headphones or the Mpow Bluetooth earphones. This covers the list of best iPhone SE 2020 wireless earbuds. If you still have any doubts or queries shoot them in the comments below.