The problem with the older generation iPhone SE was the lack of wireless charging. But with the new iPhone SE 2020, Apple has heard all the needs of the consumers and integrated wireless charging.
Now it becomes a must to check out the best iphone SE 2020 wireless chargers that you can come across right now. Without delays, let's go through the list.
Best iPhone SE 2020 Wireless Charges
---
1. Anker PowerWave Fast Wireless Charger
What is better than getting one of the highest-rated wireless chargers for your iPhone SE 2020? This is currently rated with over 31.5K + Ratings and with a dazzling rating of 4.2+ stars. These numbers are enough to show the amount of love and support it has got online. This is a fast and efficient wireless charger that can speed up your charge in iPhone SE 2020 with up to 10W speed. Thus, it will charge your phone at a reasonable rate. 
It also has a LED indicator, which can be useful to keep track of charge without turning on the screen. Coming at a price just near $10, there is nothing I can complain about this one. But if I have to be picky, it does not come with a USB power adapter. So, you will have to use any spare one with a power adapter or using your PC.
2. Yootech Wireless Charger
Well, who is not a fan of security? If so, this Yootech's Wireless charger comes with multifunctional intelligent Protect Technology, which is known to provide temperature control, surge protection, short-circuit prevention. Besides that, this wireless charger is Qi-certified, which gives it an added advantage over others.
It is made of ABS material, which is fire-resistant and has a UL Certificate; thus, you will not have anything to worry about. This Wireless charger for iPhone SE 2020 is compatible with Airpods as well, which is excellent. It has got a sleep-friendly design as well, so your sleep won't be interrupted. It has a green LED Indicator will flash for 3s once you connect it to a power source. If it detects your device, then it will get lit for 16s more. Once it enters the charging mode, the led will turn off and keep the whole charging process will not disturb your sleep.
3. Moshi Otto Q Wireless Charger
Well, a premium phone demands premium accessories as well. The good fact about this one is that it looks very much like ordinary furniture. Thus, it won't ruin the aesthetic appeal of your apartment. The dark grey cloth and slender profile will seem fair on just about any end table. With any standard Quick Charge adapter, this wireless charger supports rapid 7.5W charging for iPhones and 10W charging for supported Android telephones. 
This is an excellent wireless charger, and the grip on this one is much better than most of the other wireless chargers you may find. Since it comes with a massive 10-year Global warranty, you may give it a try.
4. Belkin Boost Up Wireless Charging Stand 
Belkin is one of my favorite brands for getting accessories for iPhone devices. This Wireless charging stand is Qi-certified, too, just like the Yootech Wireless charger. It also comes in a very fancy design that goes well with other furniture in your house. Also, the design is made in such a way that you can keep it both vertically as well as horizontally. Thus, video calls with your dear ones can be a thing while your phone is getting charged.
Also, it comes with a wall adapter along with a 4 ft cable. The design is really simple and clean, and you will love it on your desk. It comes in 2 color variants: Black and white. The only negative that I can think of is a higher price, which is justified because it comes with a wall adapter and supreme quality.
5. CHOETECH Wireless Charging Stand
If you are looking for an all-rounder, go for it. Choetech's wireless charger is not only affordable, but it punches way above its weight. Together with 15-watt charging, it is the excellent wireless charger for all sorts of devices. It can be used with iPhone SE 2020 and other Android devices too. Since it is a vertical wireless charger, it can also be perfect for charging while viewing movies or hosting video chats.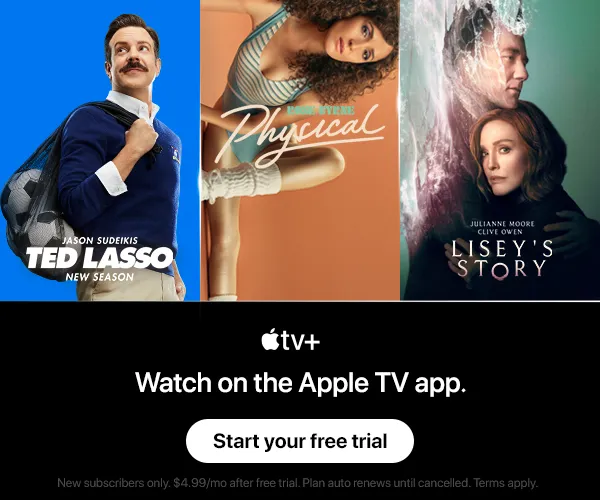 However, some vertical wireless charging stands contain a wireless charging coil, which doesn't work well with the iPhone SE 2020. Luckily, Choetech's wireless charger has a two-coil layout and will hold a stable control, although your SE is in landscape orientation.
6. RAVPower RP-PC069 Wireless Charging Stand
RAVPower's newest charging rack is a significant improvement on its previous versions. It has a slick, astonishing design and a sizeable rubberized pad to keep your iPhone SE 2020. It has 2 coils so that your iPhone can be used both in landscape or portrait orientation. 
Face ID perfectly too in vertical orientation also. This one supports 5W and 10W on any other phones. It can charge all iPhones at 7.5W, which is fast enough. RAVPower has improved the cooling system to maintain the charging coils from becoming too hot. I am confident that you will love this one.
7. Kartice 3 in 1 Wireless Charger with QC3.0 Adapter
It is one of the best wireless chargers for iPhone SE 2020. This charger by Kartice is Qi-certified for starters and will allow you to power up your iPhone, Apple Watch, and AirPods without any hassle. It is really fast, and you will love the charge speeds when you charge your device. 
If security is your concern too, you can depend on this 3 in 1 charger to protect your devices against risks like overheating and short-circuiting. Concerning durability, the charger is very durable and can withstand shock. The only concern here is that it can charge through really thick cases or the ones that are made of metal.
8. Logitech Powered Wireless Charging Stand
If you are looking for simplicity, well, Logitech is here for your rescue. It comes in four bright colors: black, white, blue lavender, and lilac. Thus, you can get any that suits your decor. The great thing about this one is that the device placement does not need to be quite exact, although the pad is possibly smaller than you would imagine. Have a look before selecting the final one that you would like to buy. Also, check out Best iPhone SE 2020 Car Chargers
9. Seneo 7.5W Qi Fast Wireless Charger
Seneo has done some great work on this wireless charger. It comes with 2 wireless charge stands and are much safer than many cheap wireless chargers. It is also Qi-certified and can charge your phone upto 15W. It also has 2 coils built-in to charge your phone in any orientation you desire. The reason why its among the best iPhone SE 2020 wireless chargers is that it can also charge your second-gen SE with a case on. The heat dissipation is also excellent, and it is amongst the most secure wireless charger you can get. Since it comes in a set of 2, it is excellent if you have a partner too.
10. TOZO Ultra Thin Wireless Charger
The last on this list is an ultra-thin wireless charger from Tozo. The look and feel is very premium, and it also supports multiple devices. You also get an LED to get an idea about the charging times without touching your phone. The LEDs are sleep-friendly, and you can use it to charge your iPhone SE 2020 at night. We have also shared the Best iPhone SE 2020 Battery Cases
Conclusion
Before buying a wireless charger, always look out for safety and Voltage. Please don't invest in Chinese low-quality chargers as they might not be as durable and may cause a risk to you or your family. If you have got any doubts, feel free to comment on them below.