Sometimes you just don't want to plug in. And for all those moments where you need an extra bit of juice for your iPhone, you can't go past a good wireless charger.
Maybe it's just by your bedstand, or something to neatly sit on your desk at work. Regardless, there's plenty of situations where a stylish wireless iPhone charger is worth its weight in gold. So if you're looking around for one, here's a list of the best chargers to make your life easier.
Anker Wireless iPhone Charger
The Anker Wireless Charger comes with ton of features such as power-waving, which lets it automatically switch between various charging modes such as 5W, 7.5W, 10W and even 15W, depending on your phone's power needs. This ensures that your phone only gets the charge it needs, no more, no less. The non-slip silicone rings on both sides also provides a stable charging base, even when your phone vibrates.
Smart Charging with PowerWave.
Universal compatibility with a wide range of devices.
Effortless charging
Belkin BoostCharge iPhone Wireless Charger
The Belkin BoostCharge comes with a reliable 10W charging speed and a charging stand that comes with a QuickCharge of 3.0 wall charger and cable. It supports a wide range of devices as well.
With this you can enjoy rapid charging for your iPhone at your convenience as it can charge up to four times more than the conventional 5-watt charger by supplying the power directly to your iPhone. But what if you're using a case for your iPhone? That's fine: the Belkin BoostCharge design works with cases too. There's also an LED indicator that lets you know if your device was properly placed and charging properly.
Through-case charging.
Rapid charging .
Convenient and reliable.
Belkin 3-in-1 Wireless iPhone Charger
This is another convenient wireless iPhone charger that does a pretty good job at charging up your device rapidly, while including space for an Apple Watch. There's even a Qi-certified spot for charging your AirPods, if you have those. It's an absolute must for anyone who's fully into the Apple ecosystem, and the design will also charge phones housed in a protective case.
3-in-1 fast charging for iPhone, Apple Watch and AirPods.
Fast and effortless charging.
Case-friendly charging.
NANAMI Fast Wireless iPhone Charger
NANAMI's super fast wireless charger is one of the best for use in both office and home. It comes in two pieces in the box and you can place one pad for use at home and set up the other one at the office.
And if you don't go to the office, just take one of them with you as a backup charger. The charger supports a wide range of devices and charges faster than the standard wireless charge. It is super slim, which makes it easy to carry in a bag or a pocket. It supports protective case charging as well, like the other chargers on this list.
Comes with two separate chargers.
Super slim and easy to carry.
Fast and effortless charging.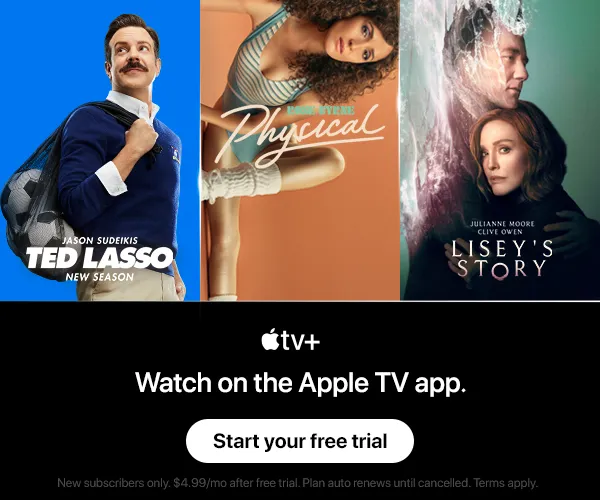 Apple MagSafe iPhone Wireless Charger
The Apple MagSafe Charger makes wireless charging easy, with perfectly aligned magnets that work with your iPhone or AirPods. It'll support a wide range of iPhones from the iPhone 8 or later, as well as any AirPods that come with a wireless charging case. Just note, however, that the magnetic alignment only works with iPhone 12, iPhone 12 Pro, iPhone 13 and iPhone 13 Pro models.
Effortless charging
Firm magnet with solid grip.
Wide compatibility support.
mophie 3 in 1 Wireless iPhone Charge Pad
The 3-in-1 wireless morphie charger lets you keep all your Apple devices up and running in the same place with a fast 7.5W charging for your iPhone to full battery in no time, along with a dedicated spot made for your Apple gadgets such as AirPods and Apple Watch.
This allows you to conveniently charge up all your favorite Apple devices in one spot and saves you the trouble of finding your charge cables here and there for each one of the devices.
The Apple Watch charging spot supports Nightstand mode which makes it a fine alarm clock if you're an early riser. The mophie 3-in-1 is a fine choice for anyone looking to charge all their devices in one center spot.
3-in-1 fast charging
Supports Nightstand mode
Wide range of compatibility
iOttie Ion Wireless Fast Charging Stand
The ion wireless charger is highly efficient in charging up your iPhone to the fullest as it combines the power of Qi wireless fast charging technology with an all-new style and new new modern designs that gives it a very unique look from other wireless iPhone chargers.
With this you can conveniently charge your iPhone without annoying cords and charge cables by simply placing the device against the charger's firm anti-slip pad and watch it charge your device seamlessly. It also comes with two Qi coils that lets you use it for wireless charging whether in portrait or landscape mode.
With its elegant, unique and modern design, the ion wireless charger is especially built to bring you convenience and effortless charging and if you love using unique and long lasting chargers, then this one's for you.
Beautifully designed
Slip Resistant
Fast and effortless charging
This article includes affiliate links, which may provide small compensation to Macbrane.