Sometimes, you just don't want to bother with a cable. Whether its for ease of use on the nightstand or just for something that looks a little nicer on your office desk, wireless chargers are increasingly popular.
That's true for Apple Watch chargers, and there's some excellent choices on the market that will look nice and sleek wherever you put them.
Apple Watch Magnetic Charging Dock 
The first on our list the Magnetic Charging Dock that allows you charge your Apple Watch conveniently in a flat position by either leaving its band open or set it sideways.
If the watch is placed on its side, it automatically enters Nightstand mode, allowing you to use it as an alarm clock.
The Apple Watch Magnetic Charging Dock comes with similar inductive charging connector as Apple Watches which makes it perfect for charging all types of Apple Watch models and sizes.
Can be used as alarm clock while charging
Supports all Apple Watch models
Supports Lightning to USB Cable and Apple 5W USB Power Adapter
OPSO Wireless iwatch Charger 
The OPSO Wireless iWatch Charger also supports a Magnetic Charging Module that lets you charge your Apple Smart Watch by simply holding the connector close to the back of the watch and allow the magnet to do the rest.
It also comes with a much bigger module surface that provides easier absorption, even more than the original Apple Watch charger cable.
Most importantly, it supports all Apple Smart Watches as well. No matter their model or size, the OPSO Wireless iwatch Charger can charge it up in no time.
Supports all Apple Smart Watches
MFI Certified Cable for inductive charging
3.3 Feet Length
Apple iWatch Protable Magnetic Charging Dock 
This is also another Apple Smart Watch charger that supports charging all models and series of Apple Watches. It is also MFi Certified which means it it can work with iPhone, iPad and iPod.
With this you can simply prop your smartphone alongside your Smart Watch when watching movies or charging your devices overnight. It also comes with a convenient lightweight design that lets you charge your Smart Watch on various occasions, be it in your car or anywhere.
Lastly, you can use this as a smartphone stand to keep your phone protected and make your desk look tidy.
MFi Certified Apple Watch Charger
Portable and Convenient
Supports all Apple Smart Watch devices
UGREEN Foldable Wireless Charger for Apple Watch
The UGREEN Portable Charger is yet another fine App Watch Charger that offers a convenient charging experience and is the perfect alternative to the original Apple Smart Watch charger.
Its unique foldable wireless charging stand does excellently to provide a balanced and comfy 45 degree of the view angle. The stand is also very firm that it will keep your Apple Watch protected at all times.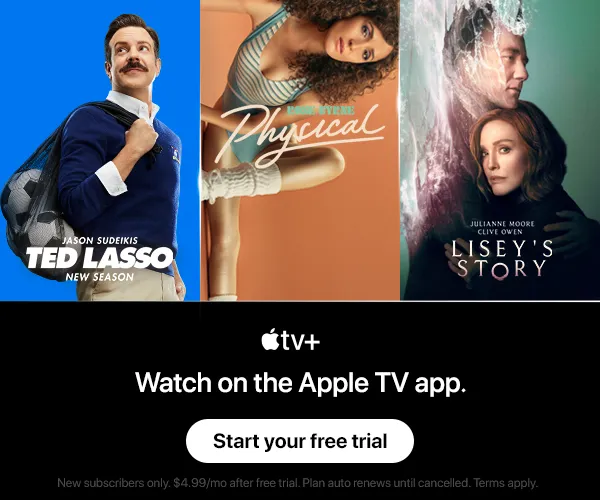 It comes with excellent portability that allows you just slide it into your pocket or a tiny space in your travel bag and hit the road. Also has a MFi magnetic charging module that allows it charge your Apple Watch as fast as an original charger would.
Foldable and Portable
Fast charging
MFi Certified
Conido Charging Stand for Apple Watch 
The Conido Charging Stand is another elegant charger for your Apple Watch as it offers a one-step charging stand feature that lets you charge your Smartwatch on the go without any sort of installation.
It also comes with a built-in magnetic charger that can charge up your Apple Watch without the need for a cable. You can easily dock your Watch to it and it's completely safe with shock absorption and can resist high temperatures.
Nightstand is also supported which lets you use it an an alarm clock while it's charging. It's portable and can be the perfect travel charger for your Apple Watch.
Shock absorption and High Temperature resistance
Supports Nightstand
Portable and Elegant
Belkin 3-in-1 Wireless Charger
The Belkin 3-in-1 is a fantastic Apple wireless charger that works on various apple devices, Smart Watch included. It comes with a fine Apple Watch charging stand that lets you charge your Apple Watch with rapid speed and make it easily accessible while charging.
If you usually use your Apple Watch at work, school or home, then the Belkin 3-in-1 was made with style and precision in mind, making it fit well with all types of desks that may be at home, school or office.
Its magnetic charging module helps you ensure a firm and dependable grip that prevents your Apple Watch from falling or slipping and prevents scratches to your watch by securely elevating it while it's charging.
Supports all Apple Smart Watch
Fast Charging
Supports iPhone, Air Pods and Smart Watch
Apple Watch Magnetic Charging Cable 
This is another magnetic Apple Watch cable that does well to deliver an effortless charging. It comes with a solid magnetic cable that grabs the watch once it senses that it is close enough.
There isn't any alignment needed for this as it is an entirely sealed system that's free of any form of contacts exposure.
This is especially recommended for people who want a simple Apple Watch charger that doesn't come with any special features except to charge.
Supports all Apple Smart Watch
Effortless charging
Very easy to use
This article includes affiliate links, which may provide small compensation to Macbrane.