Everyone needs a travel buddy. So, does a Phone. A phone without a car charger will definitely discharge and this will be the times when you definitely need your chargers. All the more, you need a car charger when you use battery intensive apps for tasks such as navigations and apps like Google Maps. A car charger will always help you even if you are a frequent traveller or not. It is always helpful when you go out for a long drive. If you don't know, cars in 2021 have become significantly advanced and become technologically advanced to accommodate both wireless and wired charging options.
So today we are going to share the best iPhone SE 2020 car chargers. Out of the ones mentioned today in the list, some of them have double up and have car mounts too. Which means that you can use them for holding your device simultaneously charging your phone. Thereby, improving and giving you a much better hand free experience. So, let's not waste any more time in chit chats and get straight to our list.
Best iPhone SE 2020 Car Chargers
---
1. FIMARR: Car Charger for iPhone SE 2020
If you are looking for a premium car charger that has a really good design, Fimarr is the one for your iPhone SE 2020. It also is compatible with a lot of iOS devices, particularly the smaller sized Apple devices. It is small and thus is very easy to carry and install in the car charging slot. There is a soft led which helps you in enabling to insert cable to the ports. The charger is very durable and well built too. The cable is extremely durable. It can easily last up to 5000 bends. Also, you can charge your Apple device while sitting on the rear seat, but to do that you have to ensure that you have a good length cable to charge your iPhone SE 2020.
2. Anker PowerDrive 2
Anker is one of the most well-known brands for producing top tier accessories for smartphones. They are simply the best when it comes to accessories. Similar is the case with the chargers – The PowerDriver series is a value-driven line up with a lot of features. It has got technologies such as PowerIQ and Voltage Boost which makes the car charger to deliver the best and the most optimized results for your iPhone. It comes with optimized charging solutions having the abilities to charge your Apple iPhone with either 4.8 Ampere or 2.4 amperes depending on the port you use for charging. This 24-watt dual USB charger for iPhone SE 2020 has a safety system which makes it extremely reliable for preventing unwanted accidents like overcharging of phones and short circuits which ultimately end up damaging your smartphone.
3. Syncwire iPhone SE 2020 USB Car Charger
If you are looking to lock in some added protection Syncwire is your go-to brand. This iPhone car charger comes with up to 4 ft coiled cable, thus ensuring the best and the most protected charging experiences while driving. With this cable, you can easily charge your phone even when you are sitting on the back seat of your car. Couple with this Syncwire uses its own secure MultiProtect Safety System to ensure surge protection along with other advanced safety features such as temp control, overcharge protection. All this will make sure that you have the safest experience with your iPhone inside your car without having any charging issues.
4. AmazonBasics: Best Budget iPhone SE 2020 Car Charger
Amazon has really tried to push in quality products at decent pricing with the Amazon basic series. When you are trying to find the best iPhone SE 2020 car chargers, you must at least check out the amazon basics. With the trust of Amazon, you also get an MFi certification with this charger meaning that it can safely charge you iPhone 2020 without any issues at the best possible speeds. It has a good clip coupled with a 2.4 Ampere output for charging. The choice of colours is often something people often can't get when buying out accessories like a charger. Not here, you get 3 colour options: black+red, black, and white. Go ahead and have a look at this one.
5. Hunda
If you are looking for a flexible cable car charger, you should not look for any other brand than Hunda. It has a coil that will make sure that everything is organized, as cable management becomes an issue more often than not. The great thing about this one is that it has a built-in cable for Apple iPhones so it is really good for charging your iPhone SE 2020. It also comes in with an additionally added USB for charging other iOS devices.
The charging output is very good. It comes in with a 24 watt at 4.8 Amps and that means it can charge easily till 4.8 amps or at the speed of 2.4 amp when both ports are used. The great thing about this one is that you can charge 2 phones simultaneously which is often demanded by everyone while doing long journey travel.
6. iOttie Easy One Touch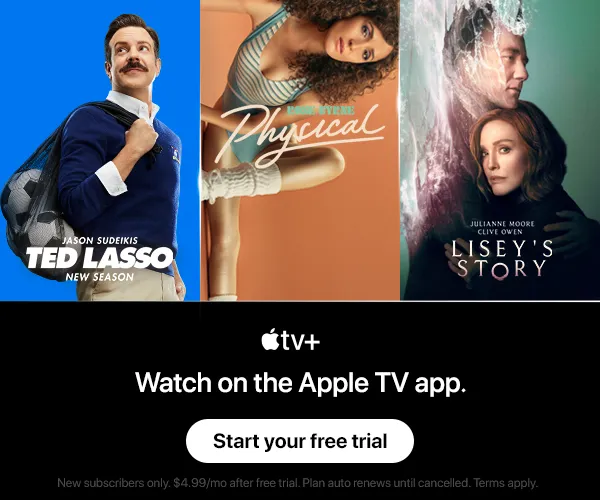 Who likes Wired charging right? If you are looking something ahead of the wire, iOttie Easy one-touch is the perfect solution for you. It accompanies an easy one-touch lock plus release mechanism which can easily help you install and remove your iPhone very easily. The charging mechanism used is very secure too. It can power up your iOS device very easily and without any issues. The Qi Wireless charging secures your iPhone. It also comes in with an added car mount which has a very good suction cup along with a telephonic arm. This can extend easily from 4.9" to 8.3". It gets pivoted on the 225-degree arc so this means that you can easily get various viewing angles without any hassle. Definitely a must-buy for your iPhone SE 2020 if you are looking for a wireless charger.
7. Maxboost: Best Car Charger for iPhone SE 2020
Small chargers are loved by everyone. Especially when they are meant for travel. The maxboost has a USP for its minimal design and small form factor. It can deliver up to 24W at 4.8 amp which is more than sufficient for charging your iPhone SE 2020. It also comes with a double injected frame for added shock resistance and TPU exterior strengthens the casing too. The charging is also secure as it comes with a smart design circuit to fight the overheat and extra current flow issues. So, if you are looking for something smart and sleek, go ahead with this one.
8. LOOGGO
If you are looking for full speed charging, LOOGGO's charger might be your perfect partner. It has 2 USB ports and can thus charge your iPhone and iPad altogether without any issues. It also has 45% faster charge speeds compared to a conventional car charger. The design is quite likeable too. It also features a design upgrade along with a Looggo's IC chip which intelligently optimizes the current output. It also features a soft LED light to make it easy to locate ports during driving at night. The shell of the charger is made from high-quality aluminium alloy and is really attractive. Grab this one now.
9. CTYBB
This is one of the best wireless chargers for iPhone SE 2020. The design is very solid and the shell material is hard too. It comes with one button auto clamp tech which makes one-hand operation very easy and smooth. It also has a lock mechanism with it in case you want to lock your smartphone in one place. In fact, this charger works with rugged cases too which is really great as you will not have to remove your case while charging. The moving joint ensures that you have the best viewing angles whenever you need.
10. RAVPower
RAVPower is one of the smart chargers by iSmart Technology and it can automatically adapt suitable current inputs. It has a total of 4.8A charging output which is extremely efficient in fast charging your iPhone. There is an overcharge and overheat circuit protection to ensure that your device stays safe. It comes in 3 different colours – Black, Red and gold which is being backed with a lifetime warranty from the company.
Conclusion:
So these were some of the best iPhone SE 2020 Car Chargers. There are often times your iPhone battery gets low as iPhone is well known for less battery backup. These Car Chargers for iPhone SE 2020 will keep your phone charged while travelling for a long distance. So go ahead to the list and get the perfect charger for your phone.