iPhone SE 2020 is one of the cheapest iPhones coming from the tech giant. The iPhone was recently launched, and it costs you around $399. The Phone is also up for sale in more than 40 countries as of now. However, before you go ahead and buy the iPhone or in case if you have already purchased the phone. Then let me tell you the best iPhone SEO 2020 tips and tricks so you can use your latest iPhone SE 2020 like a pro.
10 Best iPhone SE 2020 Tips & Tricks
---
 1. Directly Transfer Data From Old iPhone
If you are already using an old iPhone and want to move your data to the latest iPhone SE, then the latest iPhone already made it easy for you. In the latest iPhone, there is no need to use iTunes or iCloud to transfer your data. Instead, you can place both of the phones nearby when setting up your new iPhone SE, and it will automatically give you the option to transfer all your data instantly. Using the feature is also pretty easy, and you don't need to follow any complicated steps.
2. Portrait Lighting
The iPhone SE 2020 is said to have the best single-camera system ever on an iPhone. Using the single-camera only, you will be able to take portrait photos, which is a common feature for the dual camera devices. Moreover, there is also a portrait lighting feature that allows you to change the background of a portrait mode photo. Moreover, you can also try out different effects like studio light, contour light, stage light, and so on.
3. Haptic Touch
iPhone SE also comes with the Haptic touch feature, which simply means long press. So whenever you long-press on an item, you will get to see a contextual menu. Also, in case if you have previously had an old iPhone SEO or some other iPhone with 3D touch, then you will need some moment to get started with this feature. Tap and hold on a menu, app icon, or link, and see the options that come up.
4. Automate Tasks Using Shortcuts
There is also a new shortcut app that you get to see in the iPhone SE. Using this feature, you will be able to automate repetitive tasks or group multiple tasks together. For example, you can create a shortcut to turn off do not disturb mode, turn on the lights, send a message to someone, listen to the latest headlines, and so on. As well as there are lots of other features that can be controlled with just one command.
5. QuickTake
QuickTake is also one of the cool features that you are getting with the all-new iPhone SE. This one is a camera feature that is quite similar to the higher-end iPhone 11 and iPhone 11 Pro series. The app allows you to tap and hold on the shutter button to instantly start shooting a video while still in the photo app. As there would be a time when you might want to shoot a video while capturing a photo. Simply tap on the shutter button to instantly start recording. This is quite the same feature that we get to see in Instagram stories or Snapchat.
6. Gesture Typing:
Gesture typing is also one of the cool features that you are getting with the iPhone SE. As iPhone SE comes with iOS 13, it features some keyboard tricks which give you the ability to type by swiping when using the stock keyboard.
To get started with this, you will need to enable the slide to type option, which can be found under the Settings → General → Keyboard.  As you slide to type, you will see suggested alternatives to the word you're entering rather than predictions for your next word.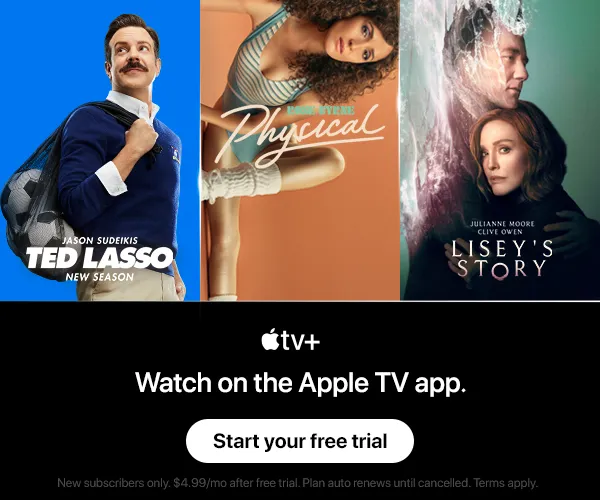 7. QR Code Scanning
The latest iPhone SE also allows you to scan AR code. For this, the iPhone uses the latest built-in camera only, and there is no need for you to use any third-party apps. Simply use your camera to scan a QR code, and you will find all the relevant popup actions, such as opening the encoded URL, join a WiFi network, and more. Moreover, you can also scan QR codes and documents from the home screen or through the control centre.
8. Connect Multiple AirPods
You can also connect multiple Airpods with iPhone SE 2020. Using this feature, you will be able to share whatever audio you are playing on your Airpods to a second pair of Airpods as well. To start using this feature, you have to open the AirPlay section from the control centre and connect the second pair of Airpods. Anyways, you may also love to know how to reset Apple AirPods
9. Fast Charging & Wireless Charging
You will also be getting a fast charging and wireless charging feature. Apple iPhone SE comes with a paltry 5W USB-A charger, which will help you to charge your phone faster. Also, you can try out different charges for Qi wireless charging. This is pretty convenient since the iPhone SE does not have the best battery life. Fast charging is definitely a helpful feature for the iPhone SE. As the device's battery life is not really impressive.
10. Silence Unknown Callers
You can also silence unknown callers. As a result, you can put a stop to unwanted to spammy calls. Your iPhone SE will automatically silence all the incoming calls from unknown numbers which are not saved in your contacts. To get started with this feature, you will need to go to Settings → Messages and toggle ON the Silence Unknown Callers option. These calls will then be directed to your voicemail if you've set it up.
Final Words:
So those were the 10 Best iPhone SE 2020 Tips & Tricks. Overall, the latest iPhone SE comes with lots of interesting features that will surely help you in a lot of ways and make your experience even better. Also, if there is anything you would like to ask or share, then do comment below.