iPhone SE is finally available for pre-order on Apple's website. Since the iPhone 8 series doesn't exist anymore, it became the only option for those who are looking for the cheapest entry-level iPhone device. But the question is, does it justify the price you are paying for it, or is it just another overpriced iPhone? Well, we will find it out through this iPhone SE 2020 review.
iPhone SE 2020 Review
After four years of gap, Apple finally brought the iPhone SE with some significant upgrades. It has a similar iPhone's classic design that we all are familiar with. Furthermore, it is powered by the Apple A13 Bionic processor, which has also been used in iPhone 11 series. It means you are getting the same powerful device but at an affordable price. But to economize the device, iPhone SE has compromised with two things – camera and display.
| | |
| --- | --- |
| Processor | A13 Bionic |
| Internal storage | 64GB, 128GB and 256GB |
| Main Display | 4.7-inch Retina HD LCD display |
| Display resolution | 1,334×750 (16:9) |
| Rear cameras | 12MP f/1.8 camera with HDR and optical image stabilization |
| Front-facing camera | 7MP f/2.2 camera |
| OS | iOS 13.4 |
| Charging | Lightning, supports 18W+ fast charging and Qi wireless charging |
| Dimensions | 138.4 x 67.3 x 7.3 mm |
| Weight | 148g |
| Fingerprint sensor | Yes, in home button |
| Waterproofing | IP67 |
| NFC | Yes |
| Headphone jack | No |
Display
The iPhone 11 comes with a bigger, 6.1 inches "Liquid Retina HD" display while the SE has 4.7 inches "Retina HD" display. These are the technical terms Apple uses to differentiate its display technology. However, the thing you should know is that iPhone 11 has a bigger 6.1 screen size display with sharper image quality, despite having the same pixel density of iPhone SE's screen.
Camera
Now, if we talk about the camera, then the primary camera of iPhone SE is the same as being used in the iPhone 11 series. But the iPhone 11 comes with another 12-megapixel ultrawide sensor that iPhone SE lacks. Also, the front-facing camera used on iPhone 11 is a 12-megapixel camera that can capture video in 4K resolution. It can record slow-motion videos too. But the iPhone SE comes with a 7-megapixel camera that can only record videos at 1080 pixels. It lacks a slow-motion video option too. Also, you won't find any portrait or night mode with iPhone SE, which is a big drawback. It can be a deal-breaker for most people.
Performance
But if we leave all that apart, then the one thing that you cannot deny is that iPhone SE is powered with the same A13 Bionic chipset. While reducing the cost, Apple could have used an older processor in iPhone SE. When we tested the performance speed of both the devices, both showed similar results. It also leads us to say that iPhone SE is comparatively equal and, at times, performs better than Galaxy S20, and OnePlus 8 Pro. We can say that the iPhone SE is the power-packed machine built for budget-oriented people.
Battery
In terms of the battery department, Apple has not disclosed anything. However, according to the performance, we can say that the iPhone SE battery is a bit smaller and drains out a bit quicker than the iPhone 11. But due to the well-optimized software, you can easily get 10 to 12 hours of video playback time. It also comes with wireless fast charging with an optional 18W adapter. So, it is going to have enough juice for someone who needs a smartphone for basic usage.
Another thing that you might miss is the headphone jack. I just don't know why Apple hates headphone jack so much. However, it has many premium features that you won't find on any other smartphone in this price range – ranging from wireless charging to IP67 water resistance. Also, it comes with the iconic Touch ID. Many people still prefer to use the Touch ID because of the ease and speed. Also, it can be used for Apple Pay and entering passwords.
This was the basic information about iPhone SE and some hardware comparison with iPhone 11 series. Now let's talk about whether you should buy it or not. And if yes, then who should choose it.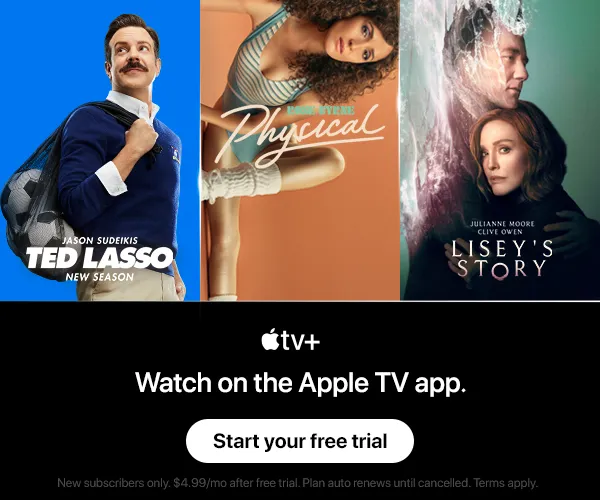 Is iPhone SE worth buying?
iPhone SE comes with a comparatively small screen size that also reduces its overall size. It makes it a perfect choice for someone who wants to own an iPhone but doesn't need a big screen. It offers a powerful processor that gets iOS 13, which is still not available for a couple of earlier iPhones. It means you don't have to worry about software support for at least the next few upcoming years.
But it lacks that bigger, more refined display. Also, look wise, it has that old iPhone design that comes with thick bezels. Even it also lacks those additional 12-megapixel ultra-wide camera and other camera features like portrait and night modes. So, if these are your priorities, then iPhone SE is not made for you.
Nevertheless, iPhone SE is comparatively cheaper than other iPhones. And under 400 USD, it is definitely worth every single penny. So, if you just want an iPhone but not able to splurge 700 USD on handsets like iPhone 11, then it can be a good option for you.
Closing Comments
The 2020 iPhone SE is the most affordable value for money iPhone you can get. With the trust of Apple's secure OS, it is the closest future-proof smartphone that you can buy under 400 USD. It is one of the best performing smartphones around, with decent camera performance, fast wireless charging with optional 18W adapter, and a premium design that can easily outrun cheap Android smartphones.
So what you have decided?
But there are a few changes that I think were possible without affecting its budget-oriented pricing much. I wish it comes with more software-based camera features like portrait and night modes, and the bezels could be smaller. I do wish; Apple would have offered an iPhone SE plus for the users who prefer a better display. But that might affect the sales of the iPhone 11 series. But overall, it is an excellent value for money products, and at this price point, it is not good to complain this much.