It wouldn't be wrong to say that the new MacBook Pro M1 laptop is a revolutionary product coming from Apple. For a really long time, Apple has been offering their laptops powered with an Intel processor. But that's changed with the MacBook Pro M1 model. As it runs on Apple's own processor. So the question is, how good the MacBook Pro M1 model is? To find this out, I will be sharing a MacBook Pro 13 Inch (M1, 2020) Review with you and try to answer as many questions as possible.
MacBook Pro 13 Inch (M1, 2020) Review: Is it worth buying?
Design and build
While we are getting to see lots of changes inside the MacBook Pro. But the outside of the MacBook Pro hasn't changed much.
It comes with a dimension of 0.61 x 11.97 x 8.36 inches and weighs about 3.0 pounds. And look wise, it is pretty much the same as the previous models.
You are still getting thick bezels around the screen of the MacBook Pro, which feels pretty outdated considering the fact that most of the premium laptops feature an edge-to-edge display.
Also, you are getting the same Magic Keyboard that was introduced with the 16-inch MacBook Pro. And this keyboard is pretty comfortable to use and offers more responsive key travel.
Coming to the screen, the MacBook Pro again features the same Retina display with a resolution of 2560 x 1600, and P3 color gamut support. The screen is also pretty vibrant and vibrant, and I can bet that you won't have any complaints about the screen.
Talking about the ports, the Apple MacBook Pro only comes with two Thunderbolt 3 ports and an audio jack. And there is no doubt that this lack of ports will irritate a lot of the professionals.
For example, if you want to copy photos from a memory card, connect your printer or anything or connect devices that require older USB-A ports, you will need to buy a dongle. But if you look at most of the premium laptops, they offer you one USB-C port along with USB-A ports.
Performance
When it comes to the performance, being a high-end and premium laptop, we expect it to offer us immersive performance. And the all new MacBook Pro 13 inch model doesn't really disappoint any of us.
Initially, it was said that the new M1 processor wouldn't be able to match the performance level of Intel. But it seems like it is not the case at all.
Instead, the M1 powered MacBook Pro performs extremely well. During our test, we have hardly noticed any impact on performance. Even apps that are developed for the Intel MacBook ran pretty well on the new Mac.
Furthermore, we have also launched a couple of apps at once, and we didn't find any issue while switching between the apps. Even there wasn't any lag at all.
Also Read: MacBook Air (M1, 2020) Review: Is it Worth Buying?
So if you are looking for a performance upgrade, the MacBook Pro 13 inch model with M1 won't really disappoint you at all.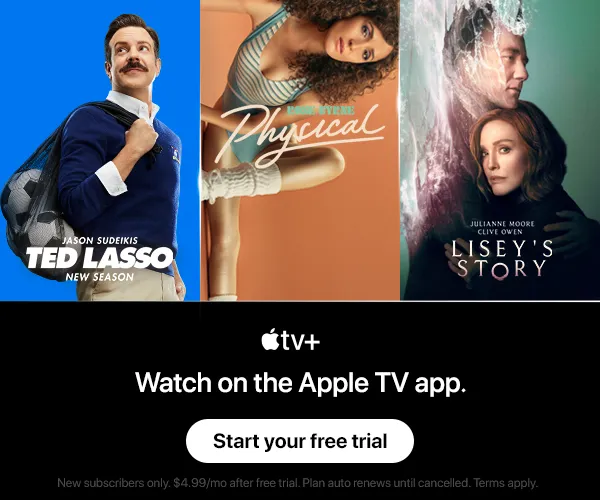 However, the MacBook Pro gets warm at times, and luckily Apple didn't go for a fanless design just like they went with the MacBook Air M1 model. The fans start running after a while when you are doing some heavy work on the device.
But the fans are pretty silent, and they are not really distracting. So you would hardly get to hear anything.
Battery life
According to Apple, the MacBook Pro 13 inch features offer the longest battery life ever in Mac. The company is claiming to offer a huge 17 hours of wireless web browsing and up to 20 hours of video playback. And if you compare it with the previous models, you are getting a whopping 10 hours of increase in battery life.
But are these claims too good to be true? Well, during the test, we have found that Apple did stick to its claims, and you will get a huge battery life out of the MacBook. But if you go by Apple's claims, don't expect to get 17 to 20 hours of battery life. As you are going to run multiple apps at once.
However, the fact is still you are going to enjoy a huge battery life. During our test, the MacBook Pro 13 inch (M1, 2020) last for around 14 hours. Also, check out MacBook Air Vs MacBook Pro: Which One Should You Buy in 2021?
Also, if you are going to use the MacBook for a couple of hours every day. Then the battery will survive for a week without needing you to plug in the charger.
Thanks to the battery life, the MacBook stands out to be one of the best laptops when it comes to traveling. So if you travel a lot for your job, this is the best one you can find in the market in today's time.
MacBook Pro M1 (2020) Price
Final Words:
So that was all for the MacBook Pro 12 inch (M1, 2020) review. And without any doubt, the MacBook Pro 13 inch is definitely the best laptop you can buy in today's time. The laptop is powerful and offers you great performance.
It even comes with the longest battery life that you even see in MacBooks. Also, the laptop is designed and developed considering creative professions in mind. And overall, it is pretty lightweight and portable.
So go ahead and check out the machine and see if it can help you to get done with your job. Also, if there is anything you have in your mind, do comment below.