Planning to get a MacBook? But not sure whether you should get the MacBook Air or MacBook Pro? If yes, then read on. In this article, I will be drawing out a MacBook Air Vs MacBook Pro comparison.
[quads id=4]
Both MacBook Air and MacBook Pro have a lot of similarities, such as screen size, RAM, storage, and others. But there are quite a lot of differences that also exist between both of the models. But before that, read here Are MacBooks Worth it and why should you buy?
Hence, it is quite difficult for any new buyer to figure out what MacBook would be sufficient for their needs. But not to worry, I have done the hard work for you and drew a comparison between both of the MacBooks below.
MacBook Air Vs MacBook Pro – 2021 Comparison
---
Design:
Both the MacBook Air and MacBook Pro M1 model has the same design. However, the difference is that the MacBook Air comes with an iconic wedge-shaped design, while the MacBook Pro comes with a slab-style design.
Even, MacBook Air is thicker compared to the MacBook pro. But as it comes with a wedge shape, which makes the MacBook air look much thinner. Also, the MacBook Air is also 0.2 pounds lighter than the MacBook Pro.[quads id=2]
So in case, if you are going to travel a lot with your MacBook and portability is a concern, then MacBook Air would be an ideal choice. But you should know that the MacBook Pro is slightly heavier than the MacBook Air. Hence, you are not really going to face any portability issues, though.
Performance
Undoubtedly, performance is the most important thing for any laptop. And when it comes to a comparison between MacBook Air and Pro 2020, both of the devices have the same Apple Silicon M1 processor.
But what makes both of the Macbooks different from each other is the cooling systems. As Apple did not share any specific benchmark comparison of both of the laptops. Hence, it is quite hard to tell which MacBook actually performs better.
But according to the experts, the MacBook Air lacks fans or active ventilation. But on the other hand, MacBook Pro comes with proper ventilation and fans.
Also, it is said that the MacBook Pro will run faster and push M1 harder for better performance. The MacBook Pro will be able to run the M1 at higher temperatures since it will be able to cool it more effectively using its active cooling system than the MacBook Air.
Moreover, it is also believed that the MacBook Pro would be a better choice for users who are looking for the best performance. But both of the MacBooks have the same M1 processor. The MacBook Air can easily perform most of the basic tasks without creating any issues for the user.
Even the cheapest version of the MacBook Air comes with a seven-core GPU. But if you go for the higher-tier configuration of the MacBook Air then it comes with an eight-core GPU.
On the other hand, the MacBook Pro comes with the eight-core GPU as standard. Also, there is no big difference between the 7 and 8 cores. But if you are going to do a lot of graphics-based work, you should definitely go for the MacBook Pro.
Display:
When it comes to the display, both of the MacBooks feature the same 13.3-inch LED-backlit display with IPS technology. Also, you will get extra features like True Tone and P3 Wide Color. Plus, content and colors will look exactly the same on both of the devices, without any doubt.
But the MacBook Pro's display can reach up to 500 nits of brightness, while the MacBook Air's display can reach 400 nits. This means the MacBook Pro's screen is 20% brighter.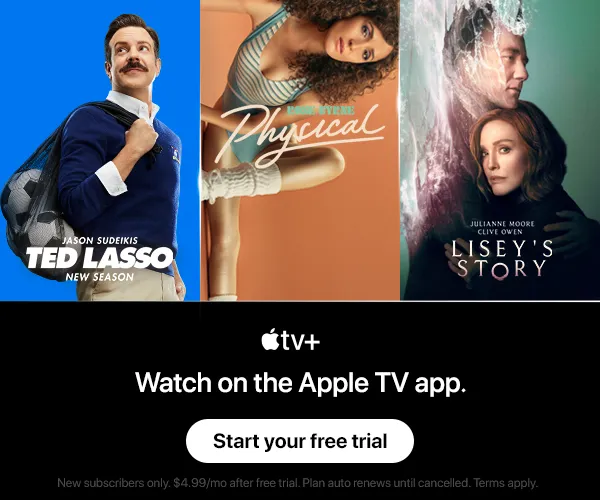 As a result, MacBook Pro would be an ideal choice if you use your laptops outdoors, but the brightness of the MacBook Air's display is just enough and should not create any issues for you.
Touch Bar
One thing that MacBook Pro has, but Air does not have, is Touch Bar. Although, both of the devices come with the Touch ID. But the MacBook Pro only gets the Touch Bar.
The touch bar is designed to replace the traditional row of function keys with a retina quality multi-touch display.
You get controls on the touch bar that gets changed when you use different apps. For example, the touch bar can show you different tabs and favorites in the Safari browser. Also, it can give you quick access to emojis in messages.
Although a touch bar is not really an essential feature to have. But if you are interested in using it, then you have to purchase a MacBook Pro only.
Battery Life:
In the end, it is all about battery life. The MacBook Pro M1 version offers you two hours extra battery life compared to the MacBook Air, according to Apple. This is because MacBook Air has a slimmer design and a wedge-shaped profile.
But there is no doubt that both of the devices offer you an excellent battery life of up to 20 hours on the MacBook Pro and 18 hours on the MacBook Pro. So if you are going to stay away from a power source for quite a long time, then MacBook Pro is clearly a better choice. Also, check out Best External Hard Drives & SSDs For Mac
So what have you decided?
Final Words:
Both MacBook Air and MacBook Pro are powerful devices available in the market today. Both of them have almost the same features. But the MacBook Pro is a slightly better option in terms of performance, display quality, and battery life. Also, it comes with a touch bar.
Although, if you are a normal user who wants to do web surfing, send emails, watch movies, then MacBook air would work just fine for you. But if you need better performance, the MacBook Pro is undoubtedly the best option you have.
So go ahead and compare both of the models and see which one would be best for your needs. Also, for any other questions regarding MacBook Air Vs MacBook Pro, do feel free to drop a comment below.
This article includes affiliate links, which may provide small compensation to TechBrane.