iPhone SE 2020 is a great phone but a dock station is more or less like a necessity for it. It is not just your everyday accessory for your iPhone but it is the place where people like me spend almost 33% of their day. It is a necessary part to help keep the desk clean which in turn helps me increase my productivity. Thus, they in some way or the other make you feel good and boost your day with a lot of confidence.
These can be used anywhere be it your home or office; you can keep your iPhone close to you with the help of a dock station. So, with that in mind, I have found out the 10 best docking station for iPhone SE 2020 in a lot of colours and sizes. Without any delay, let's get to our list.
Best Docking Stations for iPhone SE 2020
1. ElevationDock 4 iPhone Dock
If you are looking for something that's just superb built and yet easy and lightweight, check this one out. It is one of the safest iPhone SE 2020 dock available on amazon right now. The construction is done from medical grade silicone and is available in either black or silver. With that, it also has a stainless steel accent which adds up to its looks.
Moreover, it is apple certified too. It is also compatible with other iPhones and even the iPads being 5 ft long with a braided lightning cable. It can fit in your device even if it has a case to, this is possible because of the adjustable design. Not only Apple Phone and Tablets, but it can also be used to charge you Apple TV remote or your AirPods for that matter. Try these today:
2. Pezin & Hulin Bamboo Docking Station
If you are a person looking for a dock station that can hold devices other than your iPhone SE 2020, then you should pick up this one. It can charge 3 additional phones, 2 iPads along with an apple watch.
Pezin & Hulin has made sure of creating it with the utmost details. It can easily take in all the charging cables without creating any sort of mess. And yes this won't require any extra effort from your end too. Thus, you can charge your iPhone SE 2020 and have enough space to charge your other phones too on this wooden case.
It will help you to hide all the unnecessary show of wires or cables in the charging station. Since it is made up of bamboo, it is eco friendly too. Thus, it is one of the best iPhone SE 2020 docking stations one can possibly buy.
3. Belkin Boost Up Wireless Charging Dock
If you are looking for a charging dock where you can keep your smartwatch too and at the same time wirelessly charge your iPhone SE 2020, check this one. Belkin has made sure to make it a simple and neat looking charging dock that has a minimal design. It is available in 2 colours Black and white and is also compatible with the Apple watch nightstand mode. It also features a USB port where you can charge your any other device together with iPhone SE 2020 and an Apple Watch. Plus, this one packs a solid 2-year brand warranty from Belkin to relieve you off the tension. If you register the purchase, you can also claim an additional year of warranty too! Go check out fast:
4. PRESS PLAY (Apple Certified) Power Station Dock
If you are looking for a 2in1 dock station, check Press Play. It can easily accommodate both iPhone SE and your Apple watch together. The build feels luxurious and is made out of aluminium. With the diamond-cut edges, it will surely take your heart away just like mine.
It has a total of 2 X 2.4 Amp USB ports that can provide lighting fast charge speeds. What makes it great is that you can still interact with your phone while it's on the deck, which is fun. It comes in 3 premium looking colours: Black, Silver and Gold. To make it a steal deal, the company has provided a lifetime warranty. So, get this one right now!
5. ARCHEER Wooden Dock with Sound Amplifier
I personally love wooden docks. They are aesthetic and minimal yet increase the décor of the surroundings. This one by Archeer does exactly this. It does not occupy a lot of space on your desk or working space too.
This is made from Natural Bamboo which is known to be a natural sound amplifier. Thus, when you play music it gets amplified as well. This makes it unique compared to the other iPhone SE 2020 charging docks. At least give it a look if not a purchase:
6. Anker PowerWave 10 Wireless Charging Stand
Anker had made this wireless dock/stand for rapid charging and is compatible with iPhones as well as Android too. It can charge 2 more devices at the same time using the USB port that it has.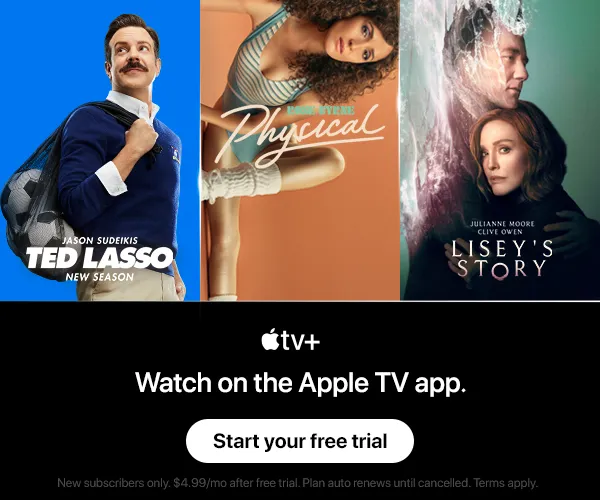 These two ports are actually the unique selling point of this dock station for iPhone SE 2020. Not only this, but it can also charge your smartphone in the portrait or landscape mode.
The charger of the docking station has the tech to protect against overheating or overcharging. All this is backed by an 18 months warranty from Anker which makes it a must buy the deal.
7. OMOTON Universal Desktop Stand Holder
If you are looking for something that is durable you must purchase this one from Omoton. It comes with a 4mm thick aluminium build and it can take some small bumps with ease. You get a silicon pad at the charge station to make sure that your iPhone SE remains protected.
It also comes with a base that does not skid and thus holds your device steadily. As for the viewing angles, it can be adjusted according to your own convenience. Thus, it makes it easy for you to use it even when your phone is getting charged.
8. iHome Wireless Charging Pad with Digital Alarm Clock
iHome is a brand known for innovation and design when it comes to charging docks. It comes with a digital alarm and a wireless charging pad for iPhones. It allows you to set separate alarms according to your needs. The charger provided is a 10W wireless charger which is enough to charge your phone wirelessly. Other than you can also charge one more device using its 1 ampere USB port. It also has adjustable brightness to control the level. Try it today
9. Apple Lightning iPhone Dock
What's better than something official? This Dock comes directly from Apple and also lets you hear your favourite songs while your iPhone is charging. Unlike the phones, this one comes with a 3.5 mm headphone jack.
This dock is made from high-quality aluminium and is available in black, rose gold, silver as well as space grey. It also allows you to sync your iPhone simultaneously with your pc. The downside to this one is that it does not include a lightning cable.
10. Azpen Dockall Wireless Docking Station with Built-in Mic
This one is a 3-in-1 product and has a wireless charger, docking station and also a Bluetooth speaker. It has 3 charging coils to make sure that you charge your phone in any manner you like.
Using the built-in microphone you can also use it as a speakerphone. The dual speakers are really good and provide an amazing experience. Thus, making it one of the best iPhone SE 2020 docks.
Conclusion:
This is all for this article about the best iPhone SE 2020 docking station. I hope you could pick up your favorite dock. If you have something that we might have missed share it in the comments below. Also share it with your friends to help us grow.
This article includes affiliate links, which may provide small compensation to TechBrane.