Apple has finally unveiled iPhone SE 2020, and at a glance, it seems like the best value for money iPhone smartphone available right now. Since it is a budget-friendly device, to make it more economical, iPhone SE has compromised with a few things. The bigger battery is one of them. Luckily, there are some battery cases available on the internet that you can use to boost your iPhone SE 2020's battery life.
If you're an Apple fanboy and low on budget to buy an iPhone, then iPhone SE is the best choice. But if you think about it, a 1821mAh battery is not much compared to other smartphones, being released nowadays. Don't worry we have a solution for you. You can use battery cases to increase the time of using your phone, but how? Actually, by using battery cases, you can charge your phone anywhere if your iPhone SE is low on battery. Follow up this article further to know more about battery cases.
If you search on the internet for the battery case for iPhone SE 2020, then you will get several options. But which one should you go with? Well, that's why I wrote this article to help you find the best battery case for your iPhone SE 2020. So, here is the quick rundown.
Why Are Battery Cases Required?
Battery cases are also known as external battery or back battery or digital charging companion. It allows you to charge your iPhone SE anywhere you want while protecting it as a phone case. When your iPhone SE is low on battery, and you have a battery case along with you, you can keep using your phone. It starts charging itself using the battery case when required.
By using a battery case, you will be able to use a lightweight power bank, which is easy to carry and use. Using a battery case frees you from worrying about your iPhone's battery life for a long time. And since it is a case, it protects your iPhone from getting scratches and direct impacts that might break your device too. Therefore, giving your phone security and long-lasting battery life too.
Best iPhone SE 2020 Battery Cases
---
1. GIN FOXY Battery Case
GIN FOXY is probably one of the best battery cases for iPhone SE 2020. It is a pretty solid option that offers a relatively high-capacity 5000 mAh battery in a classic looking back case. Also, it supports wireless charging so that you don't need to remove the battery case while charging your iPhone. Along with providing that battery juice, the build of this case is pretty good. A hard shell backplate and raised bezels ensure that your smartphone will be fully protected. You also get a one-year warranty with this product.
2. Apple Smart Battery Case for iPhone SE 2
It is Apple's manufactured and one of the best iPhone SE 2020 battery cases. It offers a sleek design with multiple eye-catching colors such as red, white, and black. It got a very minimal design, and at the back, you can see a minimal Apple's logo. Although they have not disclosed anything about the battery capacity, they claim that it can add up to 24-26 hours of battery juice. The case also supports wireless charging so that you don't have to remove it every time you need to charge your smartphone.
3. Alpatronix iPhone SE 2020 Smart Battery Case
Alpatronix is one of the top-rated manufacturers of battery cases. Alpatronix SE 2020 iPhone's case comes with a 3200 mAh additional battery storage. It can keep your iPhone charged up for up to 24 additional hours. Moreover, it is compatible with Apple Pay, CarPlay, and other iOS apps. It supports Qi wireless charging that can quickly charge both your iPhone and battery case at the same time. It can also be charged with a micro-USB cable that makes it more convenient to charge easily. The raised bezels and sturdy design make sure that your screen will be protected even at falls.
4. Trianium Atomic Pro
Trianium Atomic Pro is another excellent iPhone SE 2020 battery case that you can buy. It comes with a 3200 mAh Li-polymer rechargeable battery that can effectively increase your battery performance up to twice. Additionally, it offers a 360-degree bumper design and hard-shelled backplate that can protect your smartphone from drop and scratches. However, it doesn't support Apple's stock wireless charging option. That means you can only charge it with a micro-USB cable. Additionally, the company offers a lifetime warranty to ensure that you won't face any issue.
5. LCLEBM High Capacity Battery Case
If you are looking for a high capacity battery case, then LCLEBM's battery case can be the best choice for you. It comes with a massive 6000 mAh battery that can additionally extend the battery life up to 200% easily. It is built with an advanced technology that smartly protects your iPhone from catching heat. The case is pretty sturdy and durable as well.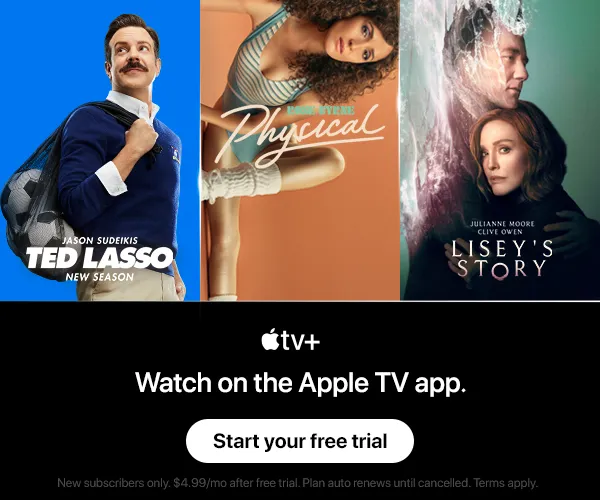 6. MJOOSE Fast Charging Battery Case
MJOOSE back battery case is a great option to extend the battery capacity of iPhone SE 2020. Though it comes with a comparatively small size 2500 mAh battery, you won't face any issue because the 2x fast charging can charge your iPhone very quickly. Despite having a just 2500 mAh battery, it can easily manage to offer you up to 18 hours extended battery life. It is also designed to boost and amplify cellular carriers. Because of using a small size battery, it can manage to offer an attenuated yet protective design.
7. U-good iPhone SE Battery Case
If you can not compromise with the iPhone's look yet looking for a battery case, then the U-good battery case is the only option for you. It offers a very slim and lightweight design. Yet, it comes with an additional 3200 mAh battery that can enhance your iPhone SE's battery performance by 120%. Though it doesn't support wireless charging, it can only be charged with a charging cable. The hard-shelled design ensures that your iPhone won't get any scratches or bump.
8. SnowLizard Solar Powered Case
It looks like funky stuff, yet it is a techy back battery case for iPhone SE 2020. It is a waterproof battery case that is submergible up to 2 M for 1 hour. It comes with a secure solar power system that can charge the device. It has a rugged build that got a MIL-Spec 810G certification that means it can offer extreme protection to your iPhone against drops and bumps. It is also packed with a 4000 mAh battery that can extend the overall battery life by 180%.
9. CJC Waterproof Battery Case
It is another waterproof case on our list, and this one is from CJC. It comes with a 3000 mAh Li-polymer battery that can offer 2x battery capacity. It comes with a screen protector as well that supports fingerprint touch ID, and very smooth while using. It has a tough build made for people who love adventure and outdoor activity.
10. Wavypo Battery Case
Lastly, this battery case comes from Wavypo. It is a nice case that comes with a 4000 mAh extended rechargeable battery that can provide an additional 150% battery juice to your smartphone. It got a slim design built with high-quality, durable material that can protect your iPhone from scratches, drops, and bumps. It also comes with a 3.5 mm audio jack that is missing on other battery cases from the list.
The New iPhone SE
Closing Comments
There you have it – the list of best battery cases for iPhone SE 2020. All the cases mentioned in the list have their pros and cons. Nevertheless, all of them offer good value, and you can choose any of them according to your need. Now it's up to you what you are looking for in a battery case.