Running is the cheapest and the healthiest way to train your body. But yes, without falling of course. Sometimes it does get boring, so you need to have some music around with you to keep yourself motivated while running. But when you keep your phone in your hand, you can not get the full range of motion that is needed. So that is the time when you need the best iPhone SE Armbands.
Well, you may get any type of armbands from the market. But if it's not tailored and made according to your phone, the chances of your phone being safe decreases. So, if you are having an iPhone SE, you should have an armband that corresponds to the dimensions of your device.
Now you may ask, which iPhone SE 2020 Armbands are recommended? If you have a fitting band, you will enjoy comfort in your hands and security with your phone too. The main things that decide these are construction, material quality and durability. These things will help you make sure that you are always confident while running without having the fear of missing out on anything. So, with that in mind, let's have a look at the 10 best iPhone SE 2020 Armbands:
Best iPhone SE 2020 Armbands
---
1. Tune Belt Sweat Resistant Armband
Can't compromise on comfort? Don't worry this one is an extremely soft band with an ultra-secure grip for your iPhone SE 2020. It is just right in the sense that it won't bounce, feel tight or let your phone slide, making your exercise freely and without any issues while exercising.
It also has no direct openings on the skin. You will also find no moisture sticking around as it stays dry. If you are worried about protection, do not worry, it is a bulky case. At last, it is strong, long-lasting and washable too.
2. Revere Sport Premium iPhone Running Armband
Revere has made its name for being one of the most secure iPhone SE 2020 Armband that is available on the market. It is extremely lightweight and it's like its almost not even there. The material selection is also very good and you will not have to worry about your SE 2020 while exercising. It allows you full access without having to remove your device which is really cool.
You also get a separate pocket which can be used for keeping your earphones or Air pods secure. It also adds a bright reflector strip to make sure it stays visible in the night time. Also, if you happen to work around water, do not worry, this armband is waterproof too.
3. JETech Armband with Card Slot
With a very skin-friendly material, on number three I present to you the JETech Armband which also has a card slot. The cushion with the unique looking back is really cool. It won't let your iPhone slip and yet it will keep it dry and you comfortable.
If you like security and durability, it has a double buckle loop and the band is expandable too to fit in various arm sizes. While wearing this armband, you can still use your phone, without losing access to buttons and screen.
4. JEMACHE Fingerprint Touch Supported Gym Running Workout Exercise Arm Band
This is currently the top-selling product for iPhone SE 2020 armband. The pricing is really affordable and the selection of materials is just top-notch. The armband is resistant to sweat or water and is very flexible to fit all arm sizes. You will also be able to use your phone without removing the band. It also has separate holders for your house keys and earphones. Give this one a try today.
5. Revere Sport Exercise Armband
Something affordable, durable and yet soft to touch? Revere Armband is the one you might need. It comes in different size according to the size of your hand and can be useful if you have more than one device too. The reason I this is because it can fit in any device ranging from 4 inches all the way up to 6.5 inches and is extremely soft. It is very lightweight and you can keep some extra stuff like keys, money, earphones or keys, which you might want to keep with yourself while exercising. The design is very simple yet it looks stylish. Try it out today!
6. i2 Gear Exercise Armband
This is a multiple device armband which fits in just right and feels durable at the same time. It has a wide band which gives your arm a broad coverage for additional support. It also has an extra-long hook which feels good for a secured attachment. It can survive the toughest runs. It also features a reflective strip to allow you to see in low light conditions. On the Amazon page, there is no mention of iPhone SE, but do not worry I have tried it out and it works perfectly fine.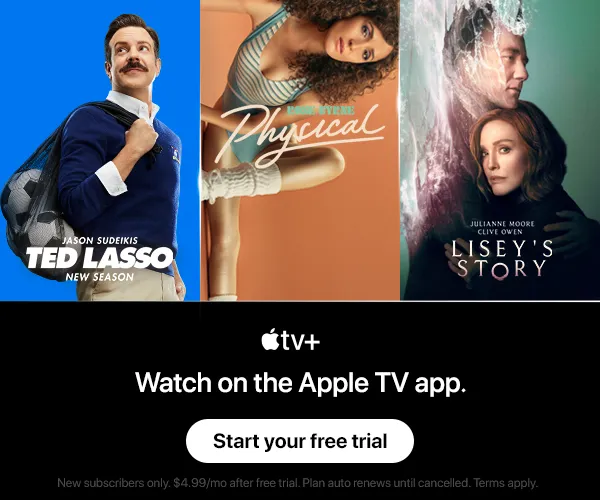 7. SupCase iPhone SE 2 Athletic Armband
iPhone SE 2020 case for athletes and has a silicon case too. So no worries at all when working out. Feel free to use your phone too. It also features reflective strips to make the band visible in low light.
The armband is flexible and can fit arm from 9 inches all the way up to 21 inches. Overall a very durable and safety assured case that will stay in place and not bounce.
8. SPORTLINK Detachable Running Armband
The design is very innovative and your phone can be mounted in portrait or landscape mode too. They have a patented spring lock mechanism to make sure that it stays on your wrist. The material is comfortable and comes with a lifetime warranty. This one is surely worth a try and can be used easily for your toughest runs without any issues
9. Armpocket Quick Mount Sports Armband
The foam padding is really good and resists slipping. It is made with durable materials that are eco friendly too. It is washable and reusable to ensure hygiene and health. The design is very cool and features a smooth glide with double zippers. It has zip and stow which can help you to lock pulls and keep cords in one place. It is also featuring an interior compartment and is available in 3 colour variants and sizes. Try this one out today.
10. VUP iPhone Running Armband
If you run a lot and need a running armband for your iPhone SE 2020, check this Vup iPhone Running Armband right now. It is sold in 3 different colours and can be used for all iPhones which have the screen sizes in between 4 inches to 5.8 inches. You can also use this one on other brand smartphones of the said size too. It has very demanded features that include – earphone cord management, 180-degree rotation iPhone holder, hidden key folder, etc which are not given by many armbands. The strap is expandable and can fit in most of the arm sizes. The material used here is skin-friendly and durable too. It is also soft, smooth and odour free. Check this lightweight armband out today!
Frequently Asked Questions:
---
What's the best iPhone armband for running?
Ans. All the bands mentioned in this list are suitable for running. If you want the best one, you can try Tune Belt Sweat Resistant Armband.
Are running armbands good?
Yes, armbands are a good way to keep your phone secure and safe along with you. The only thing you should look out for is quality, durability. You should also check if it fits your phone size or not.
Conclusion:
This covers the 10 Best iPhone SE 2020 Armbands if you have doubts feel free to comment them below and I will help you with them.