It is almost impossible to imagine a life without a phone and cards these days. Thus, we need to keep them with us almost everywhere we go. Therefore, to keep all your cards in one place, Wallet cases are of a lot of help. So, with that, we have our list of best iPhone SE 2020 wallet cases along with card holder. These will help you store your cards in one place and help you be more organized and productive.
Without any Delays, let's start:
10 Best iPhone SE 2020 Wallet Cases
The Wallet cases are necessary to keep your essential items such as Credit Cards or Cash. As you always carry your smartphone with you, these items will always be with you. So, here I have handpicked some of the best iPhone SE 2020 Wallet cases just for you. So, here we go:
1. Smartish iPhone SE 2020 Wallet Case
This is one top iPhone SE 2020 wallet case you should have a look at. It is also called as Vault Wallet Slayer. This case has the capability of keeping 3 cards and some spare cash close to your iPhone SE 2020. The design is very compact and you get air pockets to absorb all the shocks and crashes from doing anything to your valued iPhone.
The grip is extremely comfortable, the texture is slightly rough to ensure a firm grip. The case is also uplifted from the edges to prevent damage on screen and camera if your phone falls. Making sure that your phone stays safe. The weight distribution is equally done and it is hardly 2.24 ounces, making it a must try.
2. Vena iPhone SE 2020 Wallet Case
By initial looks, I felt it was like an ordinary case for iPhone SE. However, it has a lot more inside of it. The back panel of the case has card storage are and a video kickstand to watch your amazing contain. The card slot is hidden and it can hold up to as much as 3 cards. The Kickstand is also great and you can adjust it to view your desired movies according to your preferred angles. Like the Smartish case above, this Vena case is also wireless compatible. Also, check out iPhone SE 2020 Clear Cases
However, if you plan to store the cards while trying to wirelessly charge, it will not work. The TPU and the dual-layered polycarbonate are rigorously tested and meet the so-called military drop-test standards too (MIL-STD 810G-516.6.). You also get metal plates that are fixated in the back flap and this makes the case work as a magnetic car mount too. The case is currently available in 2 color combinations: Grey/Black and Rose Gold/Black.
3. Spigen Slim Armor CS for Apple iPhone SE 2020
Spigen is a reputed player in the mobile protection and case industry. It has been known to make cases for some time now. This case is also something that reflects the spigen standards. The air cushion technology used by Spigen alongside the dual layers of the wallet case is absolutely amazing. You can add in your necessary items such as cash and also 2 cards. This wallet case is very durable and is built to stand the war of wear and tear.
The polycarbonate exterior along with the impressively built shock-absorbing interior TPU is definitely going to provide your iPhone SE 2020 some robust protection. The cover doesn't let the button clicks become smushy. They perform as intended  – tactile and clicky.
4. ProCase iPhone SE 2020 Wallet Folio Case
This is a PU built case from the exteriors. Looking from the interiors, you get a TPU shell which will help it to hold the iPhone SE 2020 to be firm and stable inside. You get a folio that can act as a kickstand. This can also be adjusted for suitable angles according to your liking for your favorite multimedia content. You also get 3 card slots which can act as a wallet and a card holder.
You also get a bigger slot where you can add more cards or use it to keep the cash. Magnetic tabs are there to keep the folio closed when it is not being used. The case has wireless charging support too, even with the cards as they are stored on the front flat. Available in a total of 4 colors – Black, Pink, Teal, and Gray it is a must try out as it is one of the Best iPhone SE 2020 Wallet Cases with a Card Holder.
5. STENES Bling Wallet Phone Case Compatible with iPhone SE 2020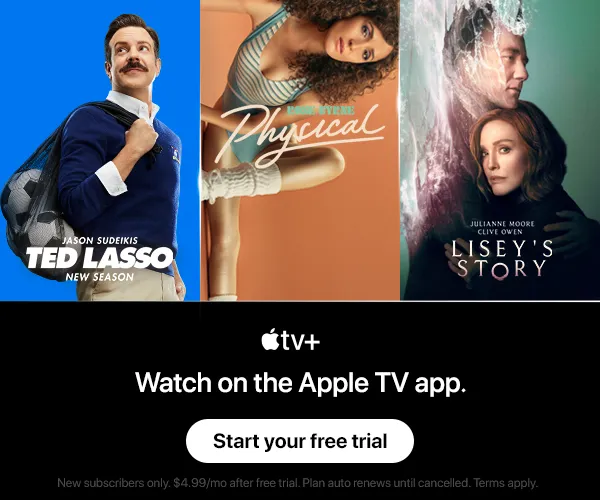 One of my favorite cases on this list. It comes with a 3 months warranty from the manufacturer to make it more of a worthy purchase. The iPhone SE 2020 fits in easily in it. You also experience the quality of the decoration done and the use of high-quality crystals makes it all the more attractive. This will definitely look good with your iPhone.
This might be a good choice for girls and they might like it as it can go with most of the attires. In the dark, the radium glows giving it a crazy look. Must try if you are thinking to buy as a girl or if you are planning to give one to your girl or a friend.
6. Smartish iPhone Wallet Case
This case might look like a simple silicon case, but it can still hold 3 cc or debit cards along with the case. With the help of textured edges, you get a really nice grip and more protection. This case also comes with a screen protector. This case is available in a lot of sparkling and fun colors to choose from. Black, blues on the green, and a very unique flavor of the month.
7. Arae Folio Wallet Case
If you are out there looking for a minimal wallet case this one from Folio won't disappoint you. It can hold as much as 4 cards along with a name id space. The wrist strap is also there which can be used for security and can also be removed if not needed. The magnetic tab can hold the leather case when it is not in use. The inner material is TPU and can help your SE to be secure from the inside. You also get a kickstand with the help of the folio. With over 12+ colors to choose from this becomes a must try.
8. Hocase iPhone SE 2020 Case
If you are someone like me who loves high-quality products, you will definitely like this Hocase. The inner TPU case is soft and can absorb all the unwanted shocks. You can use this leather case as a foldable kickstand too. Making activities like watching movies and video calls much more fun. With added security and high-quality material, this is a must buy a case for the iPhone. Also, check out Best iPhone SE 2020 Accessories You Must Buy
9. Moment iPhone Wallet Case
Magnificent looking case this one also features a lens mounting option which is great if you want to test out the photography skills of your iPhone SE 2020. The case feels very premium and well built. It can hold up to 2 cards in its wallet in a go. The case comes in 2 color options black or neutral leather and is a must buy if you have a budding photographer in you.
10. OT ONETOP iPhone SE 2020 Case with Card Holder
This one is capable of carrying 2 credit cards and cash along with you. No need of taking your wallet with you anymore. The case is well built using high-quality durable materials and yet has a comfortable touch feel. Since it has a full scale covering design, it will protect your iPhone SE 2020 in the best way possible. It has Precise cutouts for charging and audio ports and the buttons can be accessed easily too. Definitely give it a look from the link below.
Conclusion:
This wraps up our guide. If you are looking for overall security along with good looks, Spigen Slim Armor CS is one of my favorites from the list and I encourage you to give it a look. I hope you liked our list of 10 Best iPhone SE 2020 Wallet Cases and Card Holder. If you have doubts, comment them down below. Keep visiting for more content on iPhone SE 2020 like this.