Well if you are someone who consumes a lot of multimedia or has to do a lot of video conferencing, you must get a case with a kickstand. Definitely, there are a lot of cases in the market and not all of them are worth the money they demand, so after a lot of research, we have come up with this conclusive list of the best iPhone SE 2020 Kickstand cases. Most of them are also available in a variety of designs and have a professional look and yet a casual look at the same time.
Excited? Well, let's start.
Best iPhone SE 2020 Kickstand Cases
---
1. Spigen Ultra Hybrid Clear Kickstand Case
If you have been purchasing cases and covers, I am pretty sure that you might have come across the name of Spigen. They are known for some of the most durable cases and covers. This is no different. This is a perfect blend of style and protection. On one hand, the case is crystal clear. This will allow you to still show off that special somewhat eaten apple logo. It can easily take all the bumps as it is made from a rubberized TPU at the back panel of your iPhone SE 2020. This type of TPU is known to be very durable.
Don't just think that this case is all rubber. You get a very durable metal kickstand which can easily hold your phone in a horizontal position for hands-free video calls or movie watching. Since the cover is soft it is very comfortable in the hands as well. Since it is available in 2 colours, you can get the one you like – crystal clear or space crystal. Both look equally good on the iPhone SE 2020. Because of its quality and the pricing, I can confidently say that it's the best iPhone SE 2020 case with a kickstand.
2. Vena iPhone SE 2020 Kickstand Wallet Case
If you want the ease of carrying your cards around with you along with a hands-free experience for your iPhone SE 2020, try this one out. With the help of this case from Vena, you can keep up to 3 cards without any issues and with ease. Thus, you won't have to carry any more wallets around with you. Since this case has a stand at the back of the phone, it can be used to consume content from your phone from various angles.
This case gives you comfort for watching movies, everything hands-free. If you are one who is worried about protection, let me tell you that this case has already passed military-grade drop protection tests, so you have nothing at all to worry about. Your iPhone SE 2020, will get the protection it deserves.
3. Encased DuraClip Kickstand Case
This case is made for people who love protection more than anything else. If you are the same, stop reading and have a look at this one. This case has a very solid and rugged case that can take normal falls and drops with ease. Since it has a rubberized finish, you won't have to worry about the grip as well. The rubber finish helps in providing an enhanced grip for you to hold your iPhone. With the help of soft microfiber lining, it blocks all those unwanted additional scratches. Thus, your iPhone SE 2020 is fully safe and protected.
Also, with the help of DuraClip, you can take your device anywhere with you securely. The belt clip makes sure that your phone has a handy stand and allows both vertical and horizontal handsfree experience which is great for video calls and casual movie nights.
4. ULAK iPhone SE 2020 Slim Fit Liquid Silicone Ring Loop Kickstand Case
If you are looking got a case where you can enjoy a ring holder as well as a kickstand, definitely look for this one. You get the benefit of both the ring holder and a kickstand in this silicon case. The material is very well built to ensure a good grip even if you have butterfingers. The ring holder is an added advantage for ensuring a non-slippery grip. Plus, you can use it later on for reading books, watch movies later on with the help of a kickstand case. Since it is available in a lot of colours, you get a lot to choose from.
5. ESR Clear Case with Metal Kickstand
If you are a fan of clear cases like I am, you will love this one from ESR. Since it has got all the features that are needed, it is definitely a safe bet. An all-clear design with raised bezels will ensure all the unwanted scuffs and dents stay away from your iPhone. The case feels really lightweight and can also withstand shock. You may also like Best iPhone SE 2020 Wallet Cases
The metal kickstand will help you to enjoy movies and will help you enjoy longer video calls with your loved ones. It can make your phone stand both horizontal as well as vertical which is really wanted. The simplicity of this case makes it one of the best iPhone SE 2020 Kickstand cases.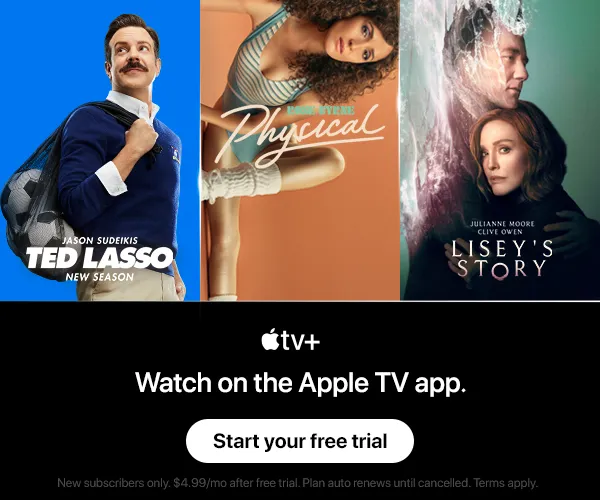 6. KINFUTON iPhone SE 2020 Military Grade Kickstand Case
If you are looking for military-grade protection as well as shock resistance, look no further. The metal ring at the back can help you keep your phone in your fingers. The ring can also act a kickstand which can allow you to use your phone hand free. Since it also comes with a magnetic car mount, it is great for travel as well. This is just the case if you are looking for hefty protection and with the added features such as car mount, it becomes a must buy a case for iPhone SE 2020.
7. ESR Bumper Kickstand Case
ESR has been really kicking off for iPhone SE 2020 Kickstand cases. If you are the best fan of all clear design you can try out this one. It gives some serious protection and at the same time is slim and flexible too. The material used for production is TPU which helps in keeping it soft yet ensuring a good grip. It also offers a good grip with its uplifted edges which will make sure that the camera bump and your screen are scratch-free.
This case also features a metal kickstand which can be used both horizontally as well as vertically. This case is also made in such a manner that you will still be able to wirelessly charge your iPhone SE without any issues.
8. Venoro Ring Holder Kickstand Case
If you are someone who loves sleek cases, you will like this one from Venoro. It comes with a rotatable ring holder which also functions as a kickstand and can keep your phone both in horizontal as well as vertical position. Since it has a magnetic plate built-in, you can use it if you have a magnetic car mount as well. Also, check out Best iPhone SE 2020 Selfie Sticks
The case can also absorb all the normal shocks, bumps and scuffs. Thus, it can easily fit in this list of best iPhone SE second generation cases with Kickstand. Coming at just under $10, have a look from the link given below now.
9. Vena Military Grade Kickstand Case
If you are looking for something all in one, this case might serve all your needs. It is one of the best iPhone SE 2020 cases that comes with a kickstand. It comes with a cardholder too which will let you store up to 3 cards. Thus, you won't have to carry your heavy wallet everywhere you go without missing out your cards. The leather flap can fold to turn itself into a kickstand. Since it has a metal plate built inside the case, you can use it for car mount as well to watch in different directions.
10. SHIELDON Leather Wallet Kickstand Case
If you want something that looks and feels premium this is a good one to have a look. It can be used for travel, as a kickstand and it is definitely worth the price you pay. Being a leather case, it feels premium. It has a separate pocket where you can keep your spare cash with you. With all these features and a Leather finish at just under $29 it becomes a must to check out.
Conclusion
Which one is your favourite among the 10 Best iPhone SE 2020 Kickstand Cases? If you ask me the I would go for the Spigen Ultra Hybrid Clear Kickstand Case. It has just the simplicity and the elegance your iPhone SE 2020 needs. What are your thoughts? Let me know in the comments below.