The iPhone SE 2020 has an amazing back design that no one would ever want to hide with fancy covers and cases. But the need to protect your beautiful iPhone SE 2020 is high as many times you may put your device on a dusty surface or the sweat of your palms may react with the material of the back cover.
Therefore, we are here with a list of 10 Best iPhone SE 2020 Clear Cases that won't let dust, sweat, and water droplets compromise the beauty of your device. We have our hands on some of the most amazing clear cases for iPhone SE 2020, and we decided to share our opinion on them with you.
10 Best iPhone SE 2020 Clear Cases
---
1. CaseMate Plant-based Eco-Clear Case
If you are keen on not harming nature, then CaseMate's Eco-clear cases would be suitable for a nature lover like you. The brand manufactures clear cases for iPhone SE which are made up of plant-based bioplastic. Furthermore, the company has joined the nature conversancy and aims to plant a billion trees. The other companies utilize petroleum plastics to make clear cases whereas CaseMate uses bioplastics which are derived from renewable resources.
Made up of renewable resources (bioplastic)
Protects the device to up to 10 feet drop
You can recycle it after using
The design is quite heavy
Quite costly ($40)
2. Spigen Ultra Hybrid Drop Protection Clear Case
Spigen's ultra-hybrid clear case ensures the safety of your all-new iPhone SE 2020 and won't even force you to hide the shiny back of your device. It uses air cushion technology and hybrid drop protection that won't let anything damage your brand-new iPhone SE 2020.
Furthermore, the Apple logo at the back of your device will be clearly visible so that you can take mirror selfies without having to remove the case and flex your Apple iPhone. Moreover, the company has designed the case in such a way that it protects your screen and camera too. Overall, this is a perfectly clear case for iPhone SE 2020. The case comes at a price of just $13.
Air cushion technology
Bezels for camera and screen protection
Doesn't compromises wireless charging support.
Dust can easily go through the case
3. TORRAS Slim Soft Shockproof Clear Case
Torras crystal clear cases are made up of microdots pattern which won't turn yellow even after long use. It is smooth and feels less bulky and provides drop protection. Moreover, you can easily fit your pocket and there won't be any need of adjusting your device again and again.
It is made up of premium quality German silicone material which offers durability, flexibility and doesn't change color over time. The air-cushioned technology will save your device from damages if you have a habit of dropping it. It comes for $13.99.
Hight quality German silicone
Made up of Microdots
Does not turn yellow even after long use
Face difficulty while pressing the buttons
4. JETech Shockproof Bumper Clear Case
JETech combined PC and TPU to produce this durable and amazing case for iPhone SE 2020. The case guarantees protection of your device against dust, water droplets, scratches and is ultra-slim so that you can hold it easily. It has thick bezels for camera and screen protection so you can even place your phone facing the screen on the table or whatever place.
If you happen to drop your device accidentally, the extra padding corners installed by JETech in the clear case would save your device. Moreover, you don't have to remove the case every time you want to use the wireless charging feature. All of these amazing features come at a price of just $9.
Made up of strong material
Transparent body
Low price
Damage proof
Some issues with the cushioning
5. i-Blason Halo Scratch Resistant Clear Case
For those who love to show off their brand-new Apple iPhone SE 2020 but also want to preserve its beauty, this clear case by I-Blason is the best. The company has designed the case with 3H rated scratch-resistant backing and the uplifted bumpers will ensure the safety of your device if you mistakenly drop it off.
It looks trendy and at the same time guarantees protection of your device from dust, water droplets, food particles, and surface scratches. The raised edges make sure your device's camera and the screen doesn't get damaged.
Protects screen and camera
3H rated scratch-resistant
6. MoKo Anti-scratch iPhone SE Transparent Case
If you are looking for a Hardshell as well as a flexible case for your iPhone SE 2020, then Moko Anti-scratch Hardshell PC clear case is a perfect fit for you. It is made up of Hard Shell polycarbonate and TPU bumper which protects your iPhone against accidental drops and shocks.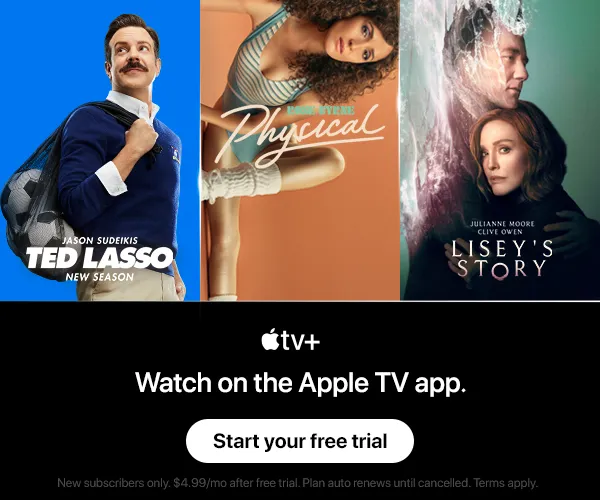 Additionally, it has thick bezels for the camera and screen which protects them from surface scratches and more. The clear case is well built and doesn't make it difficult to use the buttons, doesn't covers the speaker, and overall gives a stunning look to your iPhone SE 2020. All of this comes at a fascinating price of $8.99.
Easy in hands
Trendy look
Durable and Flexible
May turn yellowish over time
7. ESR Crystal Clear Case For iPhone SE 2020
If you seek for a simple yet protective iPhone SE 2020 clear case with extra work on in-hand feel, this is what you should buy. The company has combined 9H tempered glass and soft TPU frame ensuring extra protection for your premium device.
There's nothing stylish in the case, it is a simple transparent case through which your entire device will be completely visible, so that you can easily flex your brand-new apple product. The shockproof edges won't let little shock affect your device, so it is a go-to clear case for a simple user.
9H tempered glass back
Smooth corners
Less bulky and easy to hold
Chances of turning yellowish are high
Kind of costly as compared to the other cases with extra features
8. Caseology Skyfall Protective Bumper Clear Case
Adding up an amazing creation by Caseology that safeguards your iPhone SE 2020 from falls with its advanced cushion protection. Made of polycarbonate material, Skyfall protective bumper remains in its original color for a long period of time.
Several drop tests are conducted before the case reaches to your, this ensures the strength of the clear case and the safety it offers to your device. You won't find trouble using the buttons while the case is on, also the precise cutouts won't force you to remove the cover every time you have to connect something to your device's port.
Multiple drop tests for testing product quality
Multi-layered
Putting on and putting off the phone is quite hard
9. ESR Shock-Absorbing Thin Silicone Clear Case
A case makes your device bulky and putting it inside the pocket of your jeans becomes quite difficult, isn't it? If you don't like bulky cases, ESR Shock-Absorbing Thin Silicone Clear Case is what you need for your iPhone SE 2020. The case is just 1.1 mm in thickness and doesn't add much weight and width to your device, so putting your device in pocket won't be an issue anymore.
Made up of the crystal-clear polymer, ESR Shock-Absorbing Thin Silicone Clear Case will not only protect your device but will also make sure it stays safe during accidental drops and the case won't lose it color over time.
Just 1.1 mm thick
Resistant to fingerprints
You might face difficulties if you are using it alongside the screen guard.
10. TORRAS Diamonds Anti-Yellowing Slim Clear Case
This one is another creation from TORRAS Diamonds which is an Anti-yellowing slim clear case ensuring the safety of your product. The case is totally clear and is made of up best quality Germany Bayer material which won't let the case turn yellow.
The shockproof performance of the case is just amazing as the case makers own the unique X-shock patent which is the reason behind the excellent shockproof quality of the case. It protects your device from accidental drops from the height of six feet.
Made up of Best German Material
X-Shock patent for excellent shockproof
Wrap Up:
So these were the 10 best iPhone SE 2020 Clear Cases which safeguards your device from accidental drops, food particle, dust, water droplets, and whatnot. Some of the cases may lose its originality over time which is obvious, therefore we have mentioned that in the description of each product.
These 10 cases for iPhone SE 2020 are the best in our opinion and you should give them a try before finalizing the purchase, also if you feel like something is missing in the list, drop down a comment.