Current external MacBook keyboards that we see are not mechanical. In your Normal keyboard when you press a key, it sends a signal to your processor to produce a letter on the screen. But there's no response that you get which makes typing a bit difficult. In mechanical keyboards, there are physical switches that give back a louder and a much better response which helps you know by giving you feedback that you have clicked on a button. So, today we will discuss the best mechanical keyboards for Macbook.
However, many mechanical keyboards that you find in the market are mushy and are not that responsive. If you like that clicking sound, don't worry, I have it covered for you.
Why Mechanical Keyboards for Macbook?
Mechanical Keyboards can really change the way you type on your PC. When you press on the low actuation keys of a mechanical keyboard, you have to apply less effort and your fingers can work tirelessly. If you are a coder and just coded about 7000 – 8000 words, getting that 2000 stretch to 10000 words will now be an easier task.
Most of these keyboards are made with a windows laptop in mind, so the mac specific keys get left out. Which means that you will have to re-learn the shortcuts that you use because the Windows and command key are not in the same place.
Best Mechanical Keyboards for MacBook in 2021
So, I've picked out some great mechanical keyboards for Macbook so that you don't have to worry about it. These listing will help you out to get the best mechanical keyboard for your MacBook Pro & Air. So, here we go:
1. Das Keyboard 4: Best Professional Mechanical Keyboard for Macbook
With 2 color options (between Blue or Cherry MX Brown), and the type of clicks you like, this Das Keyboard 4 is specially made for your Macbook. It also has those dedicated media control keys which also incorporated the extra-sized volume knob and a Number pad too.  2 USB 3.0 ports just make it all the more productive to use.
2. Code V3 87-Key Keyboard: Best Backlight Mechanical Keyboard for Macbook
If you are someone like me who can't work without a light on a keyboard, you should try this one out. It has a White Led backlight which has about 7 different brightness levels depending on the work environment. It has a DIP switch for switching on to the Mac mode.
3. Matias Quiet Pro Keyboard: The Quietest Mechanical Keyboard for Macbook
With this one specially made for your Apple laptop, it has extremely quiet keys. It is one of the best comfortable mechanical keyboards with the least amount of the clicky sounds. It also has a full number pad and a fold-out system which allows you to raise it if you like to use keyboards at a slightly higher height.
4. Logitech G710+: The Most powerful Mechanical Keyboard for Macbooks
With very high tactile speed keys for typing Logitech a very good list of features considering its pricing. It also has a dual-zone backlight which allows you to play with the WASD lights. The feedback that you get is also very good. I would say if you do gaming on your Apple Macbook, then this is the one you should go for. It also has 18 adjustable gaming functions which you will like.
5. Keychron K4 Mechanical Keyboard: The Best Wireless option
If you are looking out for some wireless keyboards that are mechanical and are made for the Macbook, stop right here. This is the one. This keyboard comes with all the mac specific keys which are something that you will really like. The K1 also has a switch which lets you choose between the different configuration options.
It has 3 options to choose from Blue, Brown, and Red. These vary in the clicks and softness. The blue one is more of a clickety-click one and would be a good choice if you like that. The red choice is for people who like soft and quiet sounds. The keyboard is fully backlit and has 18 different options to choose from. You can also use your USB C cord for a wired experience or Bluetooth if you hate it wired.
The Keychron K4 Mechanical Keyboard also has the full-sized keys including a number pad. One of the best Mechanical Keyboards for Macbook that is wireless too, grab one right away.
6. AUKEY RGB backlit keyboard: The Best RGB Backlight Keyboard for Mac
If you like that RGB lighting, this AUKEY backlit keyboard is something that you should buy right now. This pricing is amazing. It has about 10 different Presets for LED with different patterns and light effects. Something cool and fancy at a decent price is what I can best define it with. Just under $50, you should get it right now.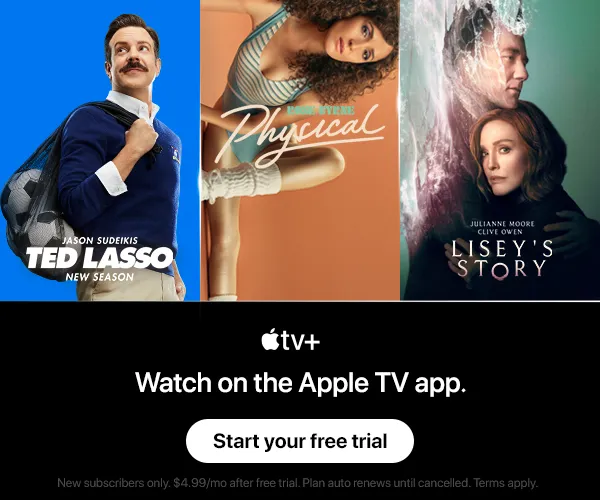 7. Azio Artisan Bluetooth keyboard
If you like that luxury or royal feels, Azio Artisan Mechanical Keyboard will take your heaty away. Something very unique that has a genuine leather plate at the top and a well-built zinc-aluminum frame, you would be taken away if you are into Classics. The Round keys and the number pad are a delight as well.
8. EagleTec RGB LED keyboard : Cheap RGB Choice
Something that resembles that Apple's Space grey color in its backlight, Eagletec Keyboard is something really good. The backlit is white and has 5 different light modes with 5 brightness levels. The Keyboard is made with aluminum which feels sturdy and looks pricey and expensive. It has good weight too which ensures that it does not slide when you are at your desk doing a lot of typing work.
9. Logitech G915: Best Wireless Mechanical Gaming Keyboard
Something that is more clickable and has a good response rate is the Logitech G915. This gaming keyboard is mechanical and also has a gaming hub (Logitech G gaming Hub) for more customization. The sounds that come from the Keys are very distinct and different.
There is also a button that is dedicated specially for the game mode and can be customized in the G hub app. This is particularly useful when you game a lot and this will help you in turning off the keys that don't matter to you while you are gaming. Something really useful, especially for someone who clicks all the wrong keys during your gaming sessions. It also features a dedicated Volume roller and also media buttons that can be found above the number pad.
If you like customizations, don't worry, the backlit is customizable too. You can also reassign the functions of different keys and also setup macros. All this can be done using the G hub app. If that does not feel the power, wait. You can also sync your Logitech Keyboard in all the devices that you use (such as a Logitech mouse or a power-play gaming may).
However, the downside here is that you don't have an option to set Mac config keys, which troubles me a bit, given that it is compatible with Mac. Battery life is also very impressive and can help you enjoy up to 30hrs in a single charge.
Wireless connectivity is also extremely fast. It also has an option to make it wired. Overall, this keyboard by Logitech has an aluminum finish and definitely is worth checking out.
10. Best All-Around: Das Keyboard 5Q
If you are looking for something that is an all-rounder, the Das Keyboard 5Q is. It has got the Gamma Zulu switches which are just so good to type on. Words cannot describe it. They are claimed as one of the most long-lasting switches that are available in the market. On top of it, the backlit of this keyboard is also easily customize and has a really good LED which feels very good to use.
I am a blogger and a coder and I can easily spend hours on this one. It is just pure bliss. It is fully programmable using the app. The app can allow you to add on further plugins for your keyboard, giving you details like email notifications, Weather alerts, etc. It is also fully compatible with Mac so that's a cherry on top.
Conclusion:
These were some of the best mechanical keyboards for MacBook that you can find. Now you won't have any issues in finding the one which suits best you. If you still have doubts, comment them down below and I will help you out, in the best way I can.