If you're going to type for a living — or even for fun — then you might as well get yourself a good keyboard.
Good keyboards aren't just for sound or aesthetics. Mechanical keyboards can reduce fatigue and strain while typing, staving off any potential repetitive strain injuries or carpal tunnel syndrome. Keyboards can also brighten up your desk, with all manner of RGB integrations, backlighting and synchronisation with various apps.
If you're just looking for something to make your typing life a little easier, here's some of the best PC and Mac keyboards.
Logitech G915 Wireless Mechanical Gaming PC Keyboard
The G915 is Logitech's take on a wireless, low-profile mechanical keyboard. It's well suited for regular desktop usage but its design also makes it really suitable for console gaming or home theatre PC use. With 30 hours of battery life, the 1ms Lightspeed 2.4GHz wireless technology, and fully customizable backlighting, the Logitech G915 is an excellent all-purpose gaming option. It doesn't come with a wrist rest, however.
Why we recommend:
Ultra-thin design for the best comfort.
Up to 30 hours of game time.
Supports wireless lightspeed or Bluetooth.
KINESIS Gaming Freestyle Edge Mac and PC Keyboard
The KINESIS Freelance Edge is yet another keyboard that was specifically designed to handle heavy gaming. Gamers would also get their money's worth with this one as it was provided input from some of the world's hardcore gamers in order to handle the toughest standards for design, quality and performance. The keyboard comes with an immersive RGB Lighting, Cushioned palm support and an interesting SmartSet App, giving you an unparalleled level of freedom to customize it however you want if you're not a gamer.
Why we recommend:
Versatile split design makes it great for gaming.
Full Mechanical switches for maximum performance.
100% plug-and-play that's compatible with Windows, Mac, Linux, and chrome.
KINESIS Gaming TKO Mechanical Keyboard 
The Kinesis Gaming TKO is a keyboard that's built specifically for eSports gamers.  The design offers an ultra-compact 60% layout that consists of all the keys you'll need and none you don't. It also offers a triple space bar for two more extra thumb action in case of higher APS. It's fully programmable for users who want custom rebounds and macros. The mechanical switches are insanely fast, and it's fantastic for tournament play.
Why we recommend:
Travel case included.
Fully programmable without special drivers.
Dual-Zone RBG Lighting.
Logitech ERGO K860 Wireless Keyboard
The Ergo K860 is an advanced keyboard that offers a relaxed typing posture for all types of users. It is designed in such that wrist bending is reduced by 25% and offers a 54% increase in wrist support. Its beautifully curved split keyframe also reduces muscle strain on your wrists and firearms. It comes with a pillowed wrist rest feature that offers not only comfort but the optimal position as well.
Why we recommend:
Adjustable Palm Lift for better comfort.
Improved pillowed Wrist Rest.
Supports USB receiver or Bluetooth.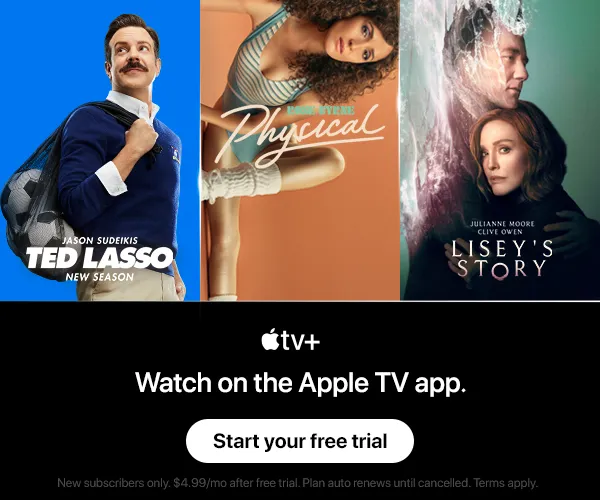 iClever BK10 Bluetooth Mac and PC Keyboard 
The iClever BK10 is a keyboard that makes typing, tweeting and all sorts of chatting feel like a breeze. It comes with a 2 in 1 Apple + Windows layout which makes it perfect for either platform. Each key on the iClever keyboard is rated to withstand up to 3 million clicks.
Why we recommend:
Stable Bluetooth 5.1 & multi-device connection.
It's fully-sized and Ultra-slim.
Significant low power consumption.
Goldtouch GTU-0088 V2 Adjustable Ergonomic Keyboard 
This is an adjustable Mac and PC keyboard that's designed to give you a well-deserved comfort and wrist-pain free usage experience. It strengthens your wrist and helps to alleviate any inward turning of your wrists. When separated, each keyboard adjusts to fit various body types.
Why we recommend:
Plug-and-play support for PC and Mac
Supports wrist positioning.
Extremely flexible.
Perixx Periboard-612 Wireless Ergonomic Split Mac and PC Keyboard
The Periboard-612 is an exciting wireless keyboard with dual-mode and an ergonomic 3-D split key design. It comes with a 2.4GHz wireless connection and Bluetooth 4.0, with support for Windows or Mac layouts. There's an integrated palm rest that conforms to your natural hand and arm position, lessening the pressure on your that could contribute to carpal tunnel syndrome.
Why we recommend:
Supports dual mode between 2.4GHz and Bluetooth 4.0.
Offers tactical responsive keys.
Comes with switchable keys for Mac and Windows.
Apple Magic Keyboard with Numeric Keypad
Apple's functionality and style are combined in this aptly named "Magic Keyboard." The versatile and comfortable user-friendly user experience will please Mac users. The numeric keys are great for number crunchers. This is Amazon's Choice for an Apple keyboard because it's great for productivity, comfortable, and worth an upgrade.
Why we recommend:
Bluetooth support, excellent battery life
Good-size arrow keys and numpad for office usage
Classic design
This article includes affiliate links, which may provide small compensation to Macbrane.