For a really long time, we have seen Apple using Intel chips for their Macs and MacBooks. However, now it seems like Apple is no longer going to be dependent on Intel for its processor. Instead, Apple is making its own way by bringing the M1 processor. And last year, we have seen Apple launching a few devices packing the M1 processor. And among them, MacBook Air is definitely one of the top devices everyone is interested in.
So in case you are looking for an Apple MacBook Air (M1, 2020) Review, then I am here to help you out. In this article, I am going to discuss the pros and cons of the MacBook Pro and help you to figure out whether it would be an ideal device for you or not.
MacBook Air (M1, 2020) Review
---
Design and Display
When it comes to design, there is nothing much that has changed on the latest Apple MacBook. You are getting an aluminum build that is sturdy, and the overall design is pretty thin. Along with that, you are getting the same colors which include gold, space grey, and silver.
However, the MacBook air m1 comes with Apple's magic keyboard. The keyboard is pretty comfortable to use, it offers good feedback and offers a good amount of travel ample. The m1 also features a large trackpad that is easy to use and offers you an excellent response.
But yes, it still lacks a touch bar which we get to see on the MacBook Pro. But you get a fingerprint sensor that also doubles up as a power key. Also, the fingerprint sensor works pretty smoothly.
When it comes to ports, it only features two USB-C ports, but it features Thunderbold 4. Although the USB ports are pretty fast, they are still only two, which is pretty low for any laptop. But yes, there is always an option to buy a USB hub for more ports.
Also, the MacBook Air doesn't really come with a fan. It is a completely fanless laptop, but still, you would get a great performance out of it. Also, it rarely heats up, but you will still feel a slight warmness.
For display, it features the same one as the previous generation. You are getting 13 inch retina display with 2560×16000 pixel resolution. Along with that, it features a brightness level of 400 nits.
Performance
The latest MacBook Air runs on Apple's own processor, which is the M1 chipset. And there is a huge performance difference between both the MacBook Intel and M1.
Almost all the apps on the M1 device run smoothly and lag-free. Websites loads rapidly, and overall it offers you a pretty good experience.
Even in your day to day life working on multiple apps and keeping 10-12 browser tabs open won't really make the laptop lag, and you will enjoy an absolutely smooth performance.
Also Read: MacBook Air Vs MacBook Pro: Which One Should You Buy in 2021?
Even we tested the MacBook Air m1 a bit for and for this, we tried playing some high graphics game, and the result was pretty good. However, it wasn't as good as you can imagine, but yes, it surely performed well compared to the previous generation devices.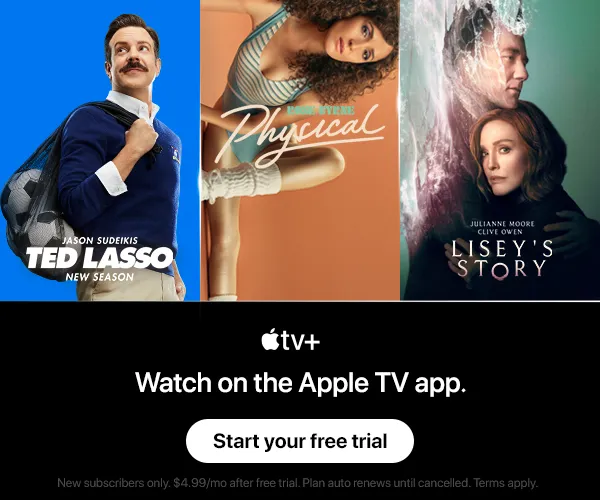 But as M1 still new in the town, as a result, most of the apps don't really support the new processor. But you don't have to worry about it. It's been almost a year since the Apple MacBook Air M1 came out, and most apps started offering support for it.
Also, the best part of M1 is that it supports iPhone and iPad apps as well. For instance, Example doesn't really have a desktop app for Mac. But with the new M1, you can download the iPhone's iOS app and run it on your computer.
But when it comes to the camera, Apple MacBook Air M1 features a 720p HD camera. While this isn't the best in town, but it's still good for all your video calls. Along with that, it comes with good built-in speakers and can fill a mid sized room with its sound.
Battery Life
Battery life is definitely one of the important things to consider when buying a laptop. And whenever it comes to the battery life, Apple has already delivered the best.
According to Apple, the MacBook Air M1 can last for 15 hours if only browse the internet and up to 18 hours for the Apple TV app movie playback.
But is Apple making false claims? During the test, we have found that the battery level only drops 10% after a couple of hours of routine usage. And if you only work for a few hours a day, the MacBook Air M1 battery can last for a week without any doubt.
However, if you are playing heavy graphics games, then the battery will drop by 20% after an hour. But the battery doesn't drop when you are sending heavy files using AirDrop or downloading files.
Is MacBook Air M1 worth buying?
MacBook Air is defiantly one of the best laptops that you can buy in today's time. It runs smoothly and offers you a lag-free experience. Along with that, it comes with a great battery life which will surely be beneficial for you if you travel a lot.
Furthermore, the MacBook Air M1 hardly heats up, and it is pretty compact in size. But yes, it comes with a fewer number of ports. As a result, you will need to carry around extra accessories with your laptop. Also, the MacBook Air doesn't really come with huge storage or offers you any upgradability.
But if these factors don't really matter to you, the MacBook Air M1 is the best laptop you can buy in today's time.