If you are a Macbook user, you know how costly it is if a thing or 2 stops working or gets broken. You need to be sure of all the precautionary steps that you can take, especially regarding the screen. Keeping this in mind, I will today share my best screen protectors for a 16-inch MacBook pro. I know for a fact that picking up screen protectors isn't the easiest job. This is coming from someone who has tried a lot of these myself, so you can be sure that you are in good hands.
Without wasting any more time let's get to our list.
Best Screen Protectors for 16-inch MacBook Pro
---
1. Filmext Removable HD Privacy Screen Protector
Filmext has been one of the top choices for screen guards for MacBook pro 16 inches for some time now. The one thing that I love in this is the privacy screen protection. This will ensure that your information is not read by anyone who is sitting adjacent to you. Even if you are 30 degrees away from your mac, you won't be able to see anything, its that Good.
If you are worried that screen protector might reduce the age of your MacBook, well, don't be as it won't. It also blocks those harmful blue light which is emitted by your laptop. Apart from this you also get a Keyboard cover too which makes it an even better choice. The keyboard film is ultra-thin as well.
This is one of the decent priced products and your payment which can be easily compensated off in the long run with excellent quality. And I pretty sure that you won't regret once you get this one all installed. What are you waiting for? Grab this one now:
Pros
Excellent clarity
Privacy protection for sensitive information
Easy to install and Bubble free
Cons
A bit thicker guard than expected
2. Habyby MacBook Pro 16 inch Privacy Screen Protector
If you're looking out for a removable screen protector that also gives you privacy protection your search might just end here. This product by SightPro has a magnetic attachment and this installing it is very easy and leaves no bubbles. Gone are the days of those sticky adhesive screen guards which give no privacy protection at all. Besides, it also doesn't have remains of that unwanted adhesives when the screen protector is removed.
The cutouts are precise and perfect and fit just right on that 16-inch screen of your Mac.
It also has that anti-blue light filter which protects your eyes from strain because of the long work hours. Also, the SighPro helps us in limiting the unwanted privacy invasion by Privacy protection.
Priced just under $50, with the most amazing features, your search might just end here.
Pros
Magnetic Screen guard
Blue light filter for eyes
Protects screen from unwanted scratches
Cons
Pricing could have been better
   Check Price On Amazon at Amazon
3. imComor 16″ MacBook Pro Screen Protector with Anti Glare Screen Filter
Keeping your eyes protected is the most important thing you need to look for when buying screen protectors. This one provides just that. Use your Macbook for long hours without any tension with its blue light filter. It also has UV protection for added care. This screen protector adds in an anti-glare feature that is exactly what you need for the best screen visibility.
It has a Hardness of 9H so you don't need to worry about the unnecessary scratches and scrapes.
It also easily protects from unwanted dust, residue, or fingerprint smudges. The installation process is very simple too and leaves no air bubble behind if installed properly. You also get a Keyboard cover which is handy and an added protection for your keyboard as well.
Pros
Best clarity
Anti Glare feature
Top Quality 9H hardness
Blue Light Filter
Cons
Can be a little flimsy while installing
4. Zoegaa- Magnetic Screen Protector For 16-Inch Macbook Pro
If your someone who needs trust, this one is backed by over about 100 positive ratings on Amazon. This magnetic screen protector is something you must like.  Along with that you also get the anti-glare features for the utmost clarity and protection. You also get privacy protection and protection against scratches and scars. Easily Installable without any air bubble, this is something you should definitely buy
Pros
Anti-glare and has matte surface
Hydrophobic and oleophobic for smudge protection
Good Pricing
Cons
No Hardness rating mentioned
   Check Price On Amazon at Amazon
5. CQQDOQ Light Transmission Anti-Scratch Screen Protector for 16-inch Macbook Pro
Producing some really good Screen Protectors CQQDOQ has been in this market for quite some time. With very good features such as an anti-scratch and anti-fingerprint coating. Waterproof and oil-proof is some just features that I absolutely love.
You have an option to get 2 screen guards together too, as they cut down the price. Precise fit and accurate measurements, this screen protector is worth a try.
Pros
Scratch-resistant
Anti-fingerprint coating
3X Stronger than PET-based screen protectors
Cons
Installation can be a bit overwhelming
6. PYS – Privacy Screen Protector With Webcam Cover
Like your Privacy too much? This Screen protector from PYS comes with a Webcam cover to prevent unwanted hackers or hijackers from invading your privacy. You can cover the webcam with the built-in cover and thus block anyone from watching you. It will also optimize your screen rays by filtering out the unwanted blue rays and thus protecting your eyes too.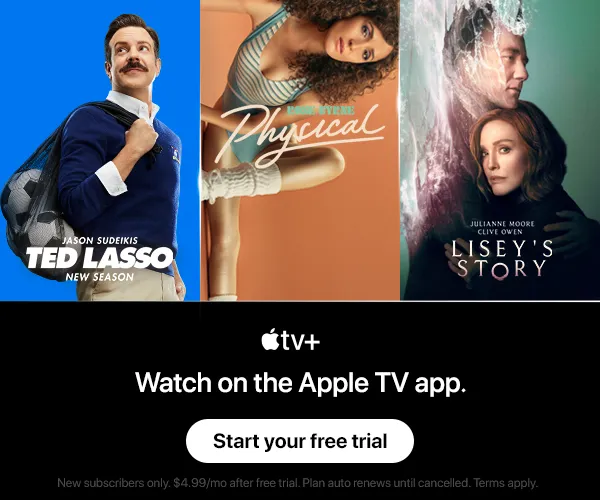 You also get in a handy one year warranty which is useful when you need something safe for the long term. Easy to remove and can be repeatedly used, you need to try this one of the Best Screen Protectors for 16-inch MacBook Pro
Pros
Resistance to scratches
HD Quality
Super easy to install with no sticky adhesive
Cons
Hardness rating is not mention
7. FORITO 2-Pack Compatible MacBook Pro 16-Inch Screen Protector
Looking for something cheap and reliable? Well, Fiorito's screen protector is a very good deal. At the cost of $20 you are getting branded screen protectors that have all the necessary features like UV Radiation protection, Blue light filter, anti-glare to reduce eye strain, etc.
You can easily install this screen protector without any bubbling. And if you are installing a screen protector for the first time, it will still be easy for you and it will not leave behind any unwanted adhesive too as it has really good adsorption texture.
Pros
Anti-glare and Blue light filter
Easy and Bubbling free installation
Privacy protection
Cons
8. MasiBloom 2 Pack Clear Screen Protector for 16-Inch MacBook
One of the cheapest ones on our list and comes in a bundle of 2, it's definitely a no brainer deal for your mac. It comes with a 4H hardness and is made up of good quality PET material. It also provides basic protection like dust, fingerprint, and scratch protection.
Installation is very easy and can it comes with cleaning tools if in case anything goes wrong in the installation.
Moreover, it guards your MacBook Pro against the dust, dirt, fingerprints, water, scratches, and other stains, if any. It's easy to install and clean with the help of cleaning tools included in the kit.
Pros
Durable and good quality PET material
Very thin
Amazing Pricing
Cons
Provides only 4H hardness
   Check Price On Amazon at Amazon
9. Supershieldz Screen Guard for Apple MacBook Pro
If you don't have Prior practice in installing screen protectors, this one by Supershieldz comes in a pack of 3. All this under $10. Crazy, right? The Screen guard is Anti-Glare and Matte finish to reduce unwanted fingerprints. Made up of High-Quality PET material from Japan, it will leave no residue or gum when removed.
The touch is extremely smooth and it provides basic protection from scratches and dust. Try this one out today.
Pros
Matte Finish
PET  material from Japan
Provide decent scratch protection
Pack of 3
Cons
The Visibility is good but not the best
Doesn't have any hardness rating
10. Tuxlke MacBook Pro 16 inch Privacy Screen Protector
Measuring just 0.26 mm in thickness it is one of the thinnest Screen protectors available for Macbooks. It also has high definition resolution to provide good screen visibility.
Apart from this, it can easily filter out most of the UV light and blue light, for maximum eye protection. So, you can use it if you work long hours or work tirelessly on your mac. It also has a detachable silicone seal which makes it extremely easy to clean and remove.
Pros
Only 0.26mm in thickness
Detachable silicon seal
UV Radiation filter
Cons
Not the best in protection
Conclusion:
So, which one of the best screen protectors for MacBook do you like? If you have any suggestions or queries, Let me know in the comments below and I will sort them out as soon as I can.