Cameras these days look a bit different – oftentimes, people are using their phones instead of a professional camera. People love iPhones with great cameras because they fit perfectly into our pockets. We can use them to take photos pretty much anytime, anywhere. And unless you're a professional photographer, you don't need a flashy and expensive digital camera. Instead, get the best Apple camera accessories to improve your phone's photo-taking capabilities!
The newest – and even some of the previous – iPhones have an impressive telephoto lens that is capable of taking some pretty incredible shots. And as smartphones are becoming increasingly popular for photography, so does the list of iPhone camera accessories.
So whether you're taking photos with a newer or older model of the iPhone, here are the best Apple camera accessories you should get to make your photos even better.
Lume Cube Mobile Creator
The Lume Cube comes with a complete creator kit that's very easy to use. It has a tripod that can be used to stand securely on or even held like a selfie stick for taking better photos. It also comes with a Panel Mini and Mic that completes the entire package you need to kick off your content creation process.
All mobile and smartphones fit well and it features a handheld or hands-free setting that lets you mix up your video content wherever you are. The extension provides a comfortable holding position and is removable to allow you conveniently customize your setup. The adjustable 360 rotating mount lets you easily move from landscape to portrait mode and adjust it to your liking.
Why we recommend:
Easy to use
Includes Panel Mini & Mic
Adjustable
HP Sprocket Portable 2×3″ Instant Photo Printer
HP's instant photo printer is one of the best Apple camera accessories on our list, letting you print photos on demand. You can print from either your smartphone or social media instantly without having to wait for long. It's very slim and can easily fit in your pocket.
It also supports an impressive zink zero ink technology, so there will be no expensive toner or ribbon replacements. The glossy sticky-back photo paper also has colors embedded inside, giving it a solid water resistance feature. There's a unique filter, flair, and frame that you can use to customize your photos, apply stickers, borders, and emojis.
Why we recommend:
Connects to multiple device
Slim and portable
Water resistant
Insta360 Nano 360 Degree Camera VR 3D
Instant360 Nano provides you with a whole new 360 Degree VR experience. This Apple camera accessory is designed to be the world's tiniest spherical camera. It allows users to take 360 Degree photos and videos with a few fingertips. It's perfectly compatible with iPhones and it can be plugged into your mobile devices directly and start taking panoramic photos. Taking 360 Degree photos has never been more simpler and convenient.
The Insta360 Nano also comes with a high-standard resolution of 3040×1520 for taking photos and 3040×1520@30fps max for recording videos. It comes with a MicroSD storage capacity up to 64gb and can create 360-degree photos and videos. The portability, user-friendliness, and the ability to share your 360 degree images and videos to your favorite social media platforms puts the Insta360 Nano up there as one of the best Apple camera accessories.
Why we recommend:
Easy to use
High resolution
Portable and user-friendly
Joby GripTight ONE GorillaPod Stand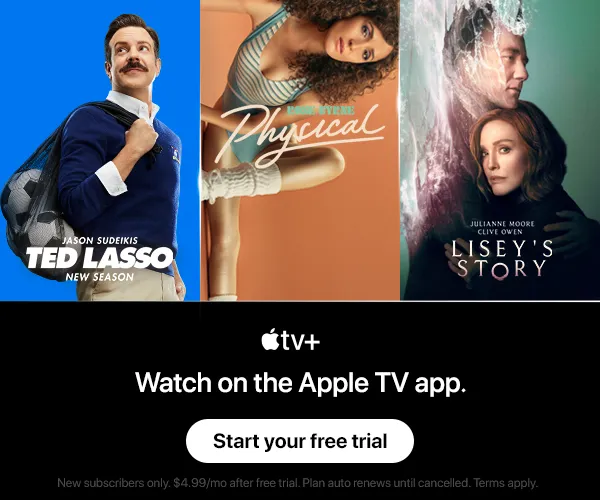 This Apple camera accessory has an impressive compatibility as it supports all smartphones. It also has a rubber foot grip that provides amazing stability on any surface for taking crisp photos and videos. Many users will love its lightweight and compactness, which allows you to carry it from one place to another.
Apart from its rubber foot, it also comes with a redesigned wider jaws that gives it more grip. You can mount it to any tripod that has a standard 1/4″-20 attachment. The patented foldable design allows you to carry it comfortably in your pocket and take it with you anywhere.
Why we recommend:
Wide compatibility range
Great stability
Compact
Selvim Phone Camera Lens
The Selvim Lens is designed for enthusiasts and professionals. It includes a 22X telephoto lens, 235° fisheye lens, HD 0.62X super wide-angle lens & 25X macro lens, flexible clamp, phone clip, upgraded metal tripod, an eyecup, cleaning cloth, and storage case. If your smartphone camera lens is good, the Selvim phone lens will make it even better by expanding your phone's photo-taking capabilities.
You can magnify long-distance subjects and zoom in for vivid close-up shots as well. The 235° fisheye lens lets you create a fun and unique circular mystical result photo. While the 25X macro lens lets you capture entire intricacies and details with precision focus, giving you razor crisp macro photos. It has a multi-resistant coating that allows the lenses to withstand every shot from portraits to landscapes.
Why we recommend:
Easy to use
Excellent protector
Portable
Moment Wide Lens
The Moment Wide Lens is a useful camera accessory that's compatible with the latest iPhone, Galaxy, One Plus, and Pixel smartphones. The Moment lens is distinct due to the detail that's put into the metal body of the lens as well as the bottom interface. The proprietary design process gives it an edge-to-edge clarity and a stunning aspheric lens for taking exceptional photos.
Users will instantly feel the quality of the Moment Lens after picking it up. It's made of aerospace-grade metal as well as the hand-polished glass used for high-end 4K film lenses. In fact, it adds just about enough weight to your smartphone without weighing you down in any way. The wide lens is sharp in any condition and performs even better in lowlight areas unlike many smartphone cameras that require a bright area to take great photos.
Why we recommend:
Wide compatibility range
Excellent design
Hand-polished glass
That's all from us on the best Apple Camera Accessories you can get for an enhanced experience when taking photos with your smartphone.
This article includes affiliate links, which may provide small compensation to Macbrane.