An iPad can fit in practically anything — but if you want to properly look after your tablet, you'll want a bag that's designed to protect your investment.
You can be as careful as possible, but accidents happen. iPads are just as susceptible to scratches, bumps and scrapes like anything else, whether they're in a bag or not.
So that's why grabbing a purpose-built bag for your iPad is the best way to guard against mishaps. You can never be too cautious, of course, but there are plenty of manufacturers that use specifically designed pouches, cushioned sleeves, rugged designs and other materials to keep your iPad scratch-free. Here's some of our recommendations for the best iPad bags available right now.
Shockproof Rugged iPad Pro Hand Strap Carrying Shoulder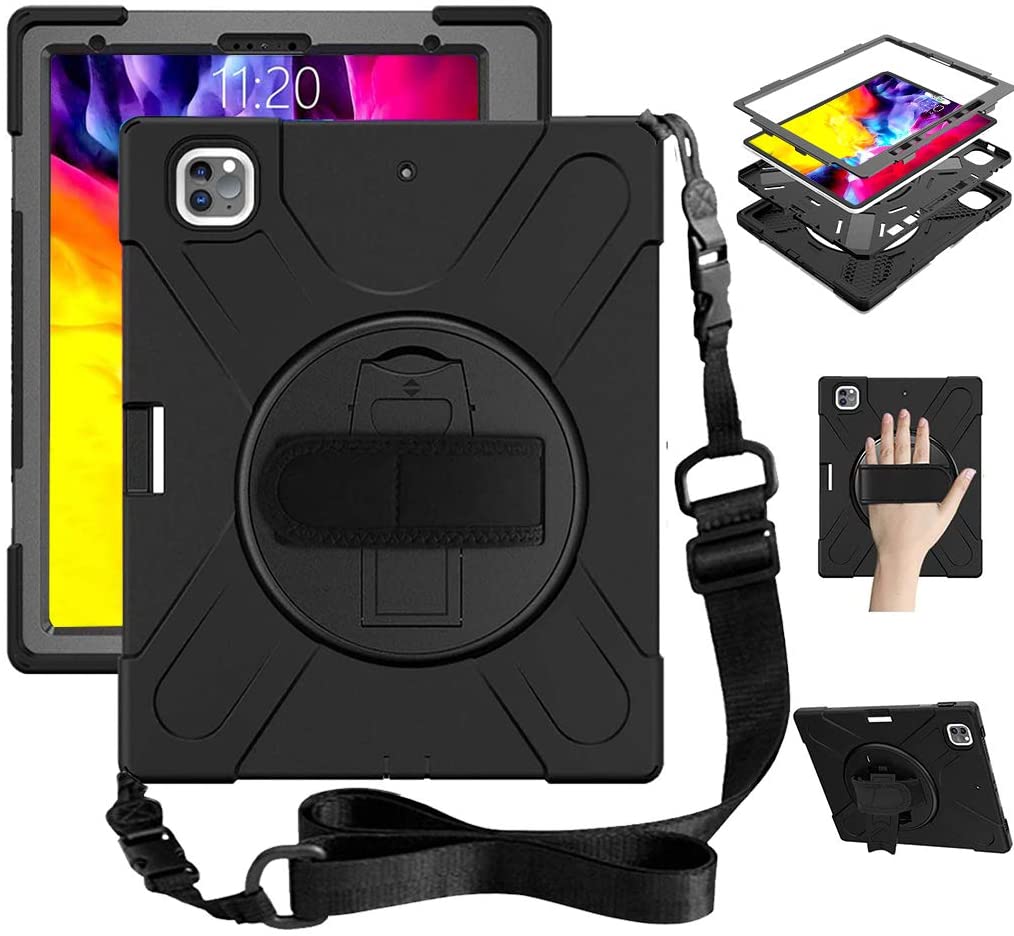 This shockproof iPad bag will stand strong against an accidental tumble, although there's still lots of functionality. There's a strap for easy carrying, a kick-out stand on the back and easy access to all the volume controls, power, charging port and everything else you need.
Why we recommend:
Multiple layers
An adjustable strap
Lightweight
PubsBag iPad Bag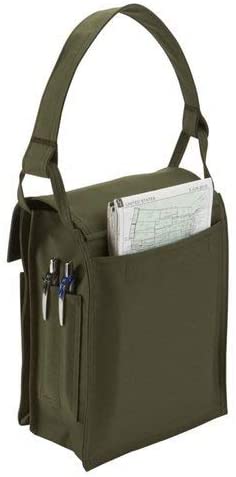 Designed with pilots in mind, the PubsBag is a no-frills case. It is also perfect for those who would like an all-in-one bag. No one wants to lug around multiple bags—the PubsBag has enough extra compartments to become your go-to carrying case.
Why we recommend:
Embroidery options available
Low-maintenance design
More than one pocket
MoKo Sleeve iPad Bag for 9-11 Inch Tablets
The MoKo Sleeve Bag is a cute bag that lets you take your iPad wherever you're going. The padded sponge interior and adjustable strap will keep your iPad safe and your hands free. The MoKo bag is available in a soft blue or pink, perfect for those who like their accessories to be fashionable.
Why we recommend:
Pastel colors
Dual zippers
An outside pocket and two inner pockets
USA GEAR Tablet and iPad Bag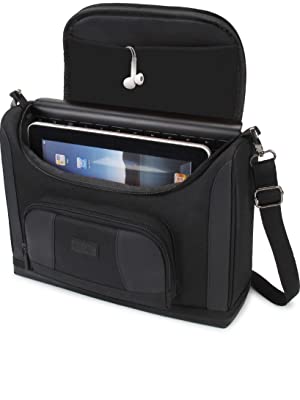 The USA GEAR Tablet bag boasts some truly impressive stats. This bag was designed for the iPad but in order to accommodate different models, there are customizable FlexWall interiors that allow you to adjust the inside of your bag as you see fit. Can't decide between needing a carrying handle or strap. Not to worry—this bag has both features covered.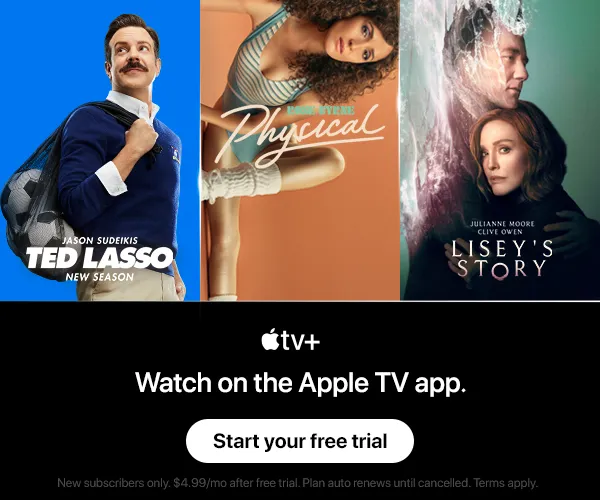 Why we recommend:
Sturdy design built for travel
3 year warranty
Weather-resistant design
iZi Way Pop It for iPad Case Mini 5
You can't get any cuter than this bag. If you or your child is a fan of fidget toys, you won't be able to put this one down. The bubbles pop right back out after you push them, making for a relaxing experience by repetition. Not only is this one fashionable, but its kickstand and strap definitely make it one of the best iPad bags..
Why we recommend:
Cute design
Able to wash with soap
Adjustable lanyard strap
tomtoc Daily Shoulder Bag for 2020 10.9-inch iPad Air
The tomtoc Shoulder Bag is a straightforward choice. Designed as a messenger bag for office workers, it comes with plenty of pockets and compartments to store more than just your iPad. Prone to spilling your coffee? Not to worry; it has a spill-resistant polyester surface. With an internal flannel lining, you wont have to worry about scratches, either.
Why we recommend:
Multiple ways to carry
Made for organization
Spacious main compartment
FINPAC 12.9-13 Inch Tablet Laptop Sleeve Case
If you own both a tablet and a laptop, then this is the case for you. The FINPAC laptop sleeve has pockets that support either a MacBook Air or an iPad, with the accessory pockets large enough for smaller items like AirPods, wallets and more. The bag is also water-repellent, helping guard against potential splashes and light rain.

Why we recommend:
Available in 7 colors
Pockets for accessories
Shock-absorbing padding
This article includes affiliate links, which may provide small compensation to Macbrane.