The iPhone can solve anything these days. Need to see inside nooks, crevices, or tight spaces of your house, appliances, car, or anywhere else? Well the iPhone can do that, courtesy of some handy endoscope attachments.
Endoscope cameras can be vastly more useful around the home than you might expect. You can use them to investigate what's happening behind appliances, pipelines, drains, couches, and other hard-to-reach parts of the house. They can be great for home-care as well, especially if you're dealing with children and you need to get more visibility in tough to reach places like ear canals.
However, when shopping online, it can be difficult selecting the best option between so many. We've compiled a list of the best endoscopes for iPhones for your convenience.
Endoscope Borescope Snake Inspection Camera System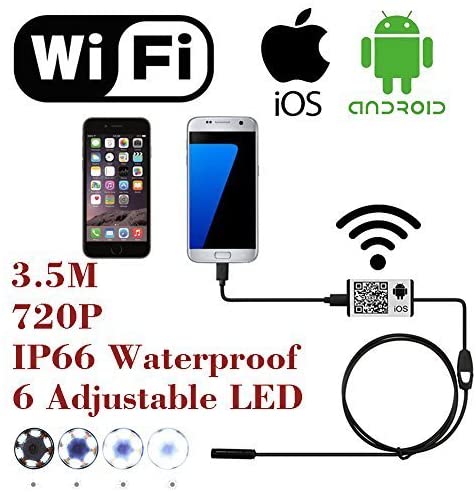 The AttoPro Endoscope syncs with the app and allows you to begin inspection from your phone or tablet immediately. The waterproof probe and 9mm diameter camera head are ideal for use on motor vehicles, sewer pipelines, search and rescue missions, construction, and so much more. With a 62 degree viewable angle and 2 Megapixel CMOS Camera, you'll be sure to capture high-quality images.
Why we recommend:
Three adjustable high-resolution options
Built-in 6 white bright LED lights
Adjustable brightness
Pancellent Wireless Snake Camera
The Pancellent Wireless Snake Camera has a turning wheel to adjust the brightness of eight LED lights, suitable for even the darkest environments. An IP68 Waterproof Camera allows you to inspect underwater areas with ease. At the same time, the 5m long semi-rigid flexible cable gives you the option to view a wider variety of places and shapes.
Why we recommend:
Super Full HD 1200P
Bonus function stick
Waterproof
TODSKOP 5.5mm WiFi Borescope 1080P
The TODSKOP Borescope boasts a wireless network connection, broad compatibility, and vivid images. Fitted with a 2-megapixel, 1080P HD camera, the wireless endoscope can capture real-time pictures and video of higher definition. At the same time, the extremely narrow outer diameter helps you explore otherwise invisible and untouchable spaces.
Why we recommend:
5.5mm micro camera for tiny spaces
Equipped with "Zoom In" and "Zoom Out" keys
PIFA Antenna with strong signal
NIDAGE Wireless Endoscope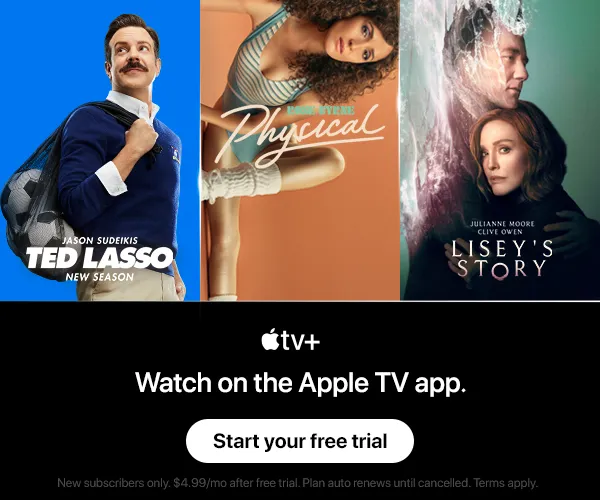 This endoscope is perfect for pipeline, air-conditioning, and wall inspection, as well as car maintenance and home appliance repair. The 5.6mm protective cap can be unscrewed if necessary for narrower applications, while the upgraded chip and 2MP camera offer 30 fps HD capture.
Why we recommend:
30fps HD camera
Superior stability
Side-view mirror
DEPSTECH Wireless Endoscope
This endoscope offers incredible image quality with a revolutionary HD 5.0MP camera and 2592×1944 resolution. The copper core semi-ridged cable is capable of snaking into hard-to-reach places with an 8.5mm diameter, while the long battery life conveniently prolongs inspection time.
Why we recommend:
HD 5.0MP with 2592 x 1944 resolution
Camtele expands the focal distance from 3 to 16 inches
2200 mAh battery
Oyrlize Inspection Camera Endoscope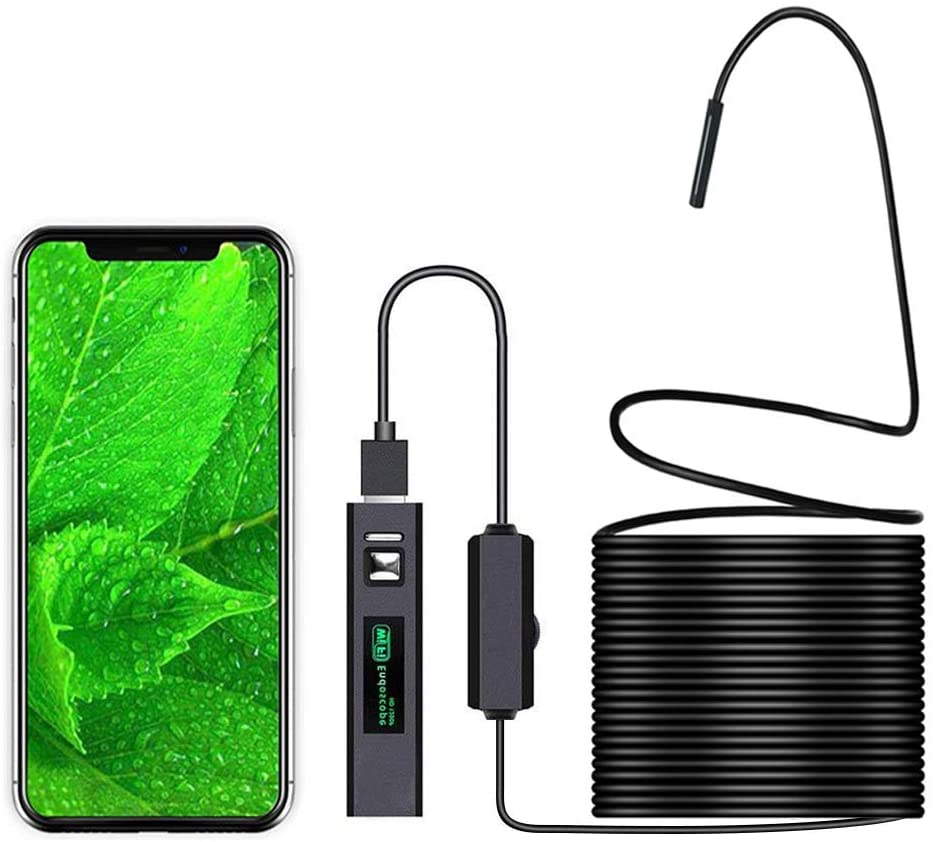 The Oyrlize Inspection Camera can capture snapshot image or video with variable resolutions. It works directly with your phone's hotspot for convenience when no network is available and can record live videos that are easily shareable.
Why we recommend:
Stable performance
Easy to use
16.4ft/5M semi-rigid cable
This article includes affiliate links, which may provide small compensation to MacBrane.