Many Apple users still worry about losing their AirPods. So if you'd like to keep using Apple's wireless beats without worrying about them falling out, then you absolutely need some AirPod straps.
Airpod straps offer a unique and neat design that provides more comfort and stability when using your AirPods. Here's the best straps that you should get for your Airpods right now.
Deasmfr Compatible for Magnetic Anti-Lost Strap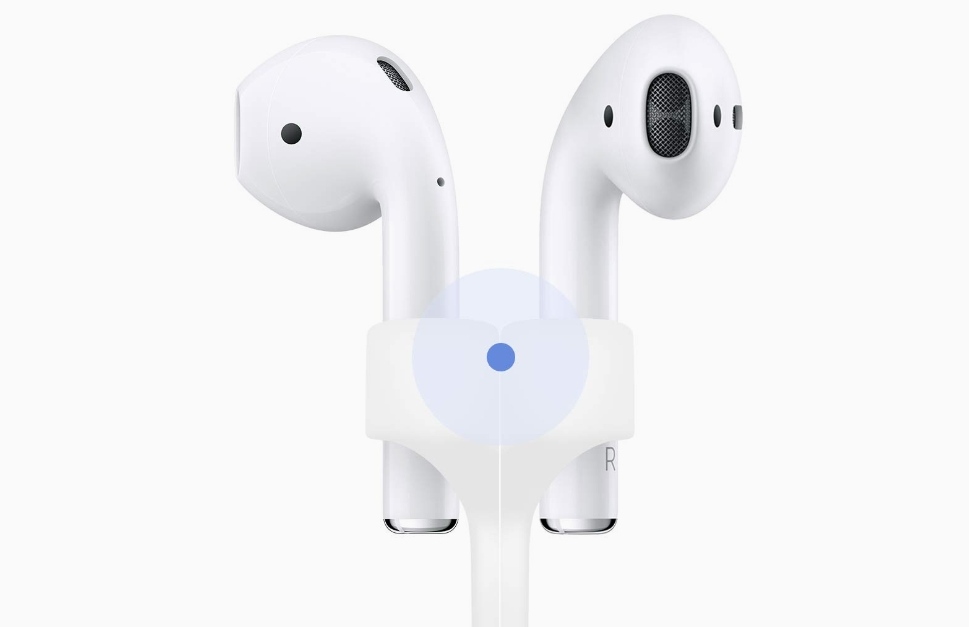 This is a fine strap that you can use to hold your AirPods in place when listening to music or exercising. If your AirPods are off your ears, there's a built-in magnet to locks the AirPods earbuds around your neck.
It is skin-friendly, super light, soft and you won't even feel a thing other than the sound of music blaring through your ears. The TPE material makes it harmless and environmental-friendly. It also has an excellent elasticity and if you accidentally pull it, the strap won't easily break.
Comes with Built-in magnet
Excellent elasticity
Skin-friendly
cobcobb Airpods Strap Magnetic Cord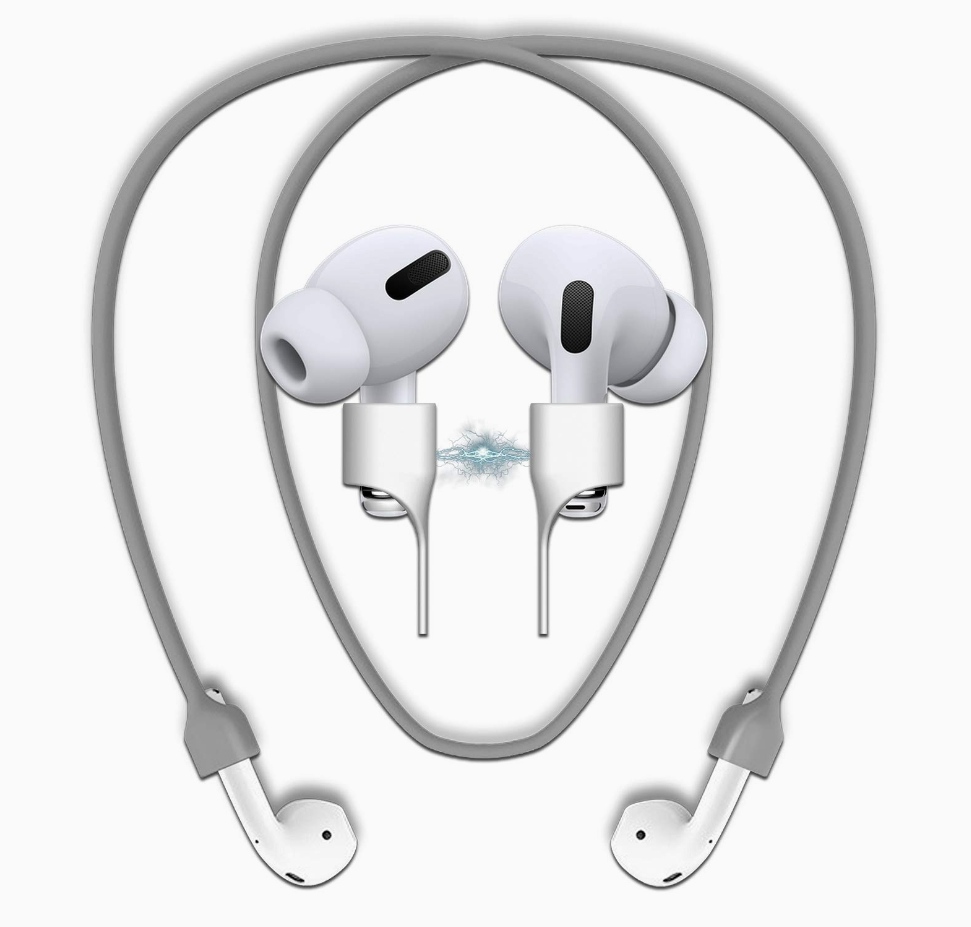 This Airpod strap has strong magnets to reduce the chance of losing, dropping or misplacing your precious AirPods. It's almost weightless at 14 grams and designed to support any kind of vigorous exercise, from running, yoga, jogging, jumping and more.
Powerful magnet attraction
Excellent durability
Highly reliable
Airpods Strap Magnetic Super Strong Cord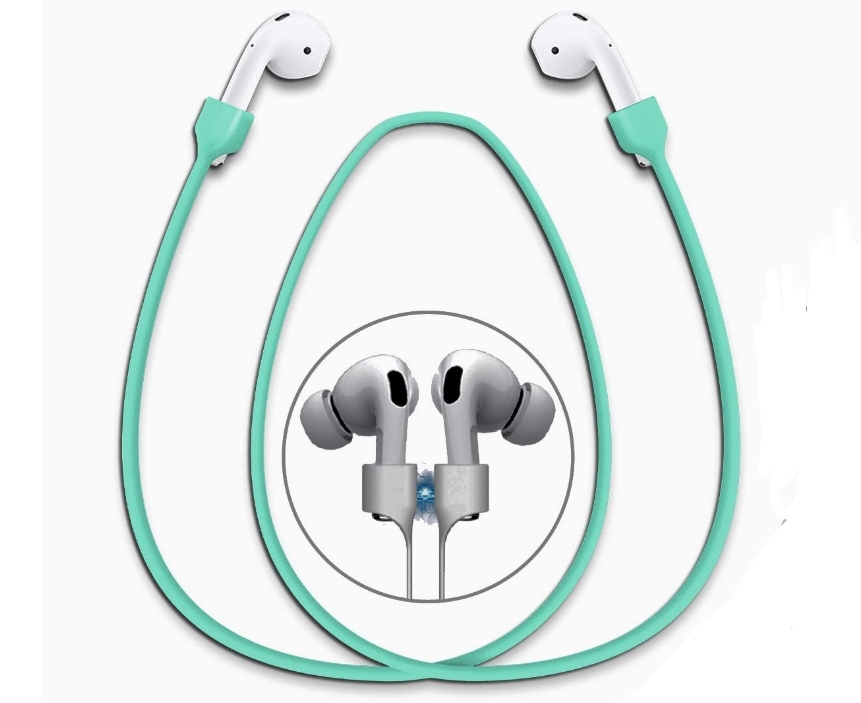 This AirPods strap also relies on a magnetic force to keep the AirPods in place, like the others above. The one key difference here is the organic silica gel material, which gives it a soft touch and some sweat resistance while exercising.
Super-strong magnet
Reliable
Premium material
LIKDAY Airpods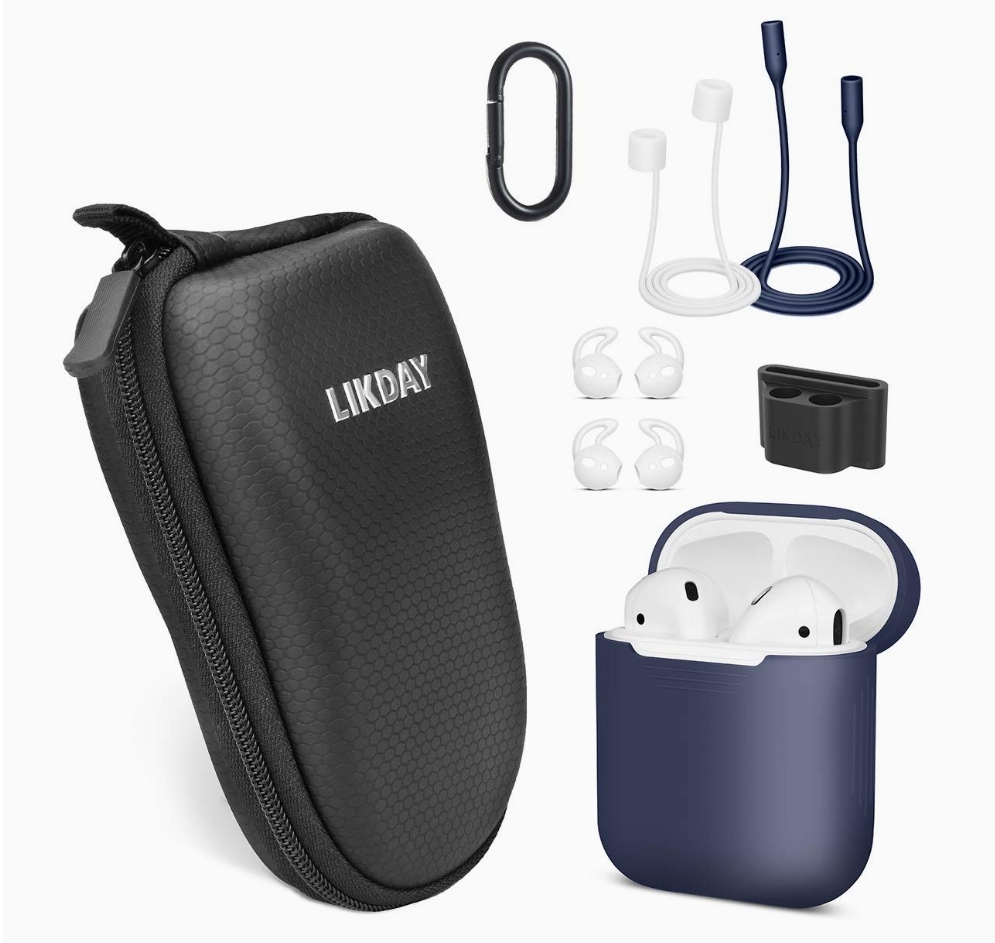 The LIKDAY Airpods strap is a fine strap for holding your AirPods around your ear tips and fastening it around your neck to avoid misplacement. It comes with ultra protection that's compatible with AirPods Case, protects your earphone against bumps, drops, scratches, and is made of premium soft silicone.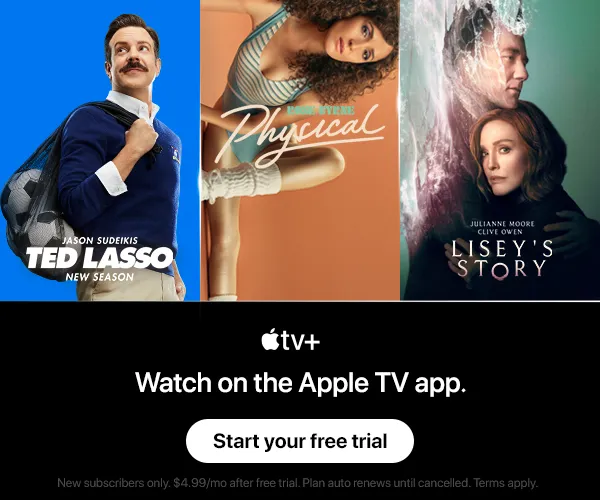 It's also compatible with AirPods Charging Case, fitting it perfectly without affecting the wireless charging and offers you the convenience of charging from the bottom without removing the case. They're also excellent for use with any type of sport activity.
Firm and solid strap
Ultra protection
Compatible with AirPods Charging Case
Ear Hooks Designed for Apple AirPods
This earhooks will keep your AirPods in your ears for as long as you want. The design means you don't have to worry about cords dangling around your neck, and there's no pesky magnets that might lose strength over time.
They're very easy to put on and take off as well. The Ear Hook is soft, durable and comes with a nice stretch that allows you to easily take them off without breaking them. It's very light as well, in such that you won't even feel it is straped on your AirPods. The Ear Hooks work perfectly with all generations of the AirPods and AirPods Pro.
Over-the-ear design is perfect for exercising
Long-lasting comfort
Weightless
elago AirPods Strap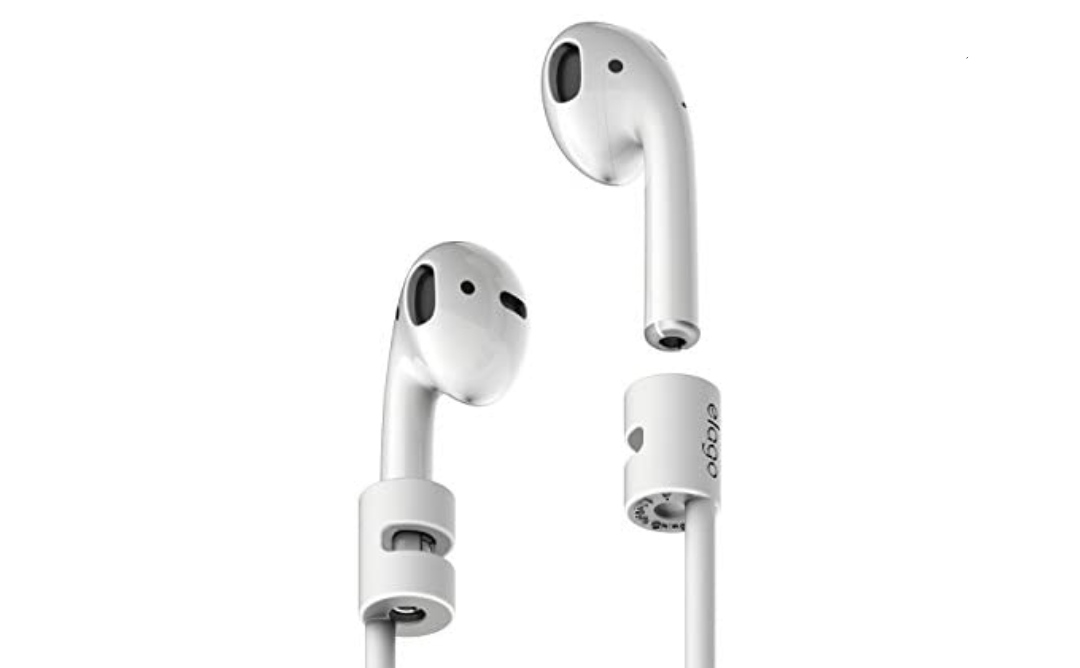 The elago AirPods strap is made fit the user's ideal movement length. It is lightweight to carry around, compact and extremely durable. With the elago AirPods strap, you can keep your AirPods close during outdoor exercises such as jogging, jumping, and sprinting without fear of losing them.
It is made of high quality silicon material that makes it very easy to install and remove as well. It's comfortable to put on and it will not in anyway damage your skin. There's also a tangle-free design that makes the cable very easy to store and you can wind it without having to worry about knots.
Lightweight
Extremely durable
Stretchable material that easily fits all ear types
This article includes affiliate links, which may provide small compensation to Macbrane.