Mac Mini is probably the smallest desktop you'll ever encounter in your professional life — but it still has enough useful features to let you do all kinds of work. There's a reason Apple calls it a "BYODKM" (Bring Your Own Desktop Keyboard Monitor) device aimed at professionals on the go.
With the powerful Mac Mini, graphic designers and other freelancers can have their desktop by their side wherever they go. The only tiny little catch is that you'll have to get your own display, keyboard, mouse, and peripherals — including speakers.
Speakers compatible with Mac Mini
Before we go speaker shopping, there's an FAQ that we need to clear. So, the million-dollar question is – Does the Mac Mini have speakers?
Yes, the Mac Mini has its own built-in speakers. However, the speakers aren't THAT impressive. You need an amazing pair of speakers to go with your amazing playlist.
Versatility and flexibility are two superpowers of the Mac Mini. With all those ports and connectivity options, you can plug in 3.5mm speakers or go wireless with Bluetooth speakers. You can even use AirPlay 2 enabled speakers or the ones with RCA inputs.
No matter what your requirement is, we have picked the best speakers for Mac Mini out of countless models on the internet.
How to Choose the Best Speakers for Mac Mini
Wired vs Wireless: As mentioned before, the Mac Mini has several connectivity options. You can go for wired 3.5mm or RCA speakers. Or you can even pick wireless variants with Bluetooth connectivity or AirPlay 2-enabled ones.
2.1 vs 2.0: We won't be talking much about the 5.1 speakers. They come with five speakers and a subwoofer, defeating the whole "portability" thing. To complement your Apple Music playlist, 2.1 will be great. However, 2.0 sets are more compact, portable, and also have a rich bass.
Stereo Speakers: If all you want is clear, crisp sound then stereo speakers will do the job. As they're USB-powered, they're easier to carry around and they produce rich, stereo sound.
Portability: If you move around a lot, you should consider getting sleek, compact speakers with Blue that you can carry around. Going wireless will also save you a lot of hassle.
Remote control: Not all sets of speakers come with remote control. But if it makes your life easier, get a set that has a remote.
And of course, you need to look out for some extra perks like cool-touch panels, LED indicators, compatible apps, wall mount-ability, and more.
KEiiD Bluetooth Computer Speakers
With a shiny aluminum exterior, KEiiD's Bluetooth speaker set will add some chic glam to your Mac Mini setup. As the speakers are sleek and compact, they'll take up less space on your desk. You can plug in an AUX cable, connect to a PC or use Bluetooth (v5.0).
The stereo speaker set comes with a touch controller which has an additional AUX connection for phones, tablets, and mp3 players. With the controller, you can control volume, mute the set, switch EQs, and do more.
Why we recommend:
Made from durable aluminum
Comes with a touch controller
3 connectivity options
Denon Home 150 Wireless Speaker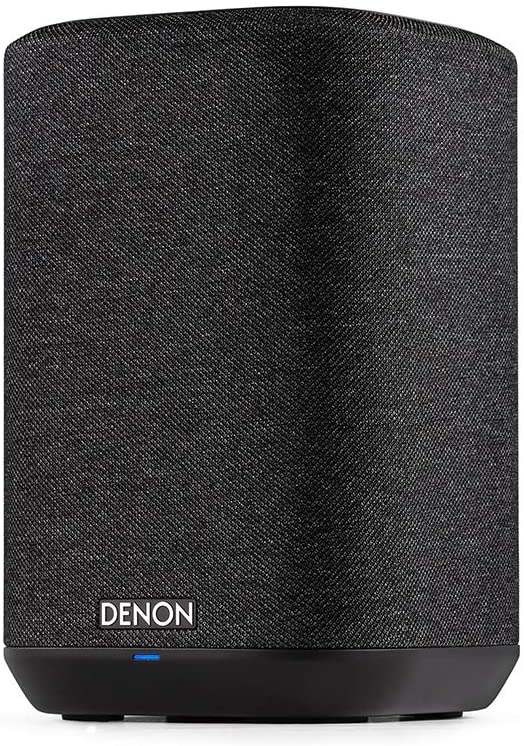 If you're looking for a smart wireless speaker, then Denon Home 150 is a potential match. It's loaded with advanced features and you can compare it with Bose Home Speaker 300. It's sleek and compact, meaning you can carry it around easily. For home use, you can even mount it on a wall.
Wrapped in acoustic fabric, the speaker produces a clear sound. The touch panel on the top can be used for controls. For better adjustment options, you can download the HEOS app. You can connect to the speakers via AUX, Bluetooth, USB, and even Ethernet. It runs smoothly with services like Spotify, iHeartRadio, Amazon Music, and more.
Why we recommend:
Mountable on wall
Easily adjustable with the HEOS app
Multiple connectivity options
Logitech Z200 2.0 Speaker System – Black
Logitech's Z200 2.0 speaker set catches the eye with its chic, urban colors and design. If you have a minimalistic setup, the speakers will adorn it well. The no-nonsense wired speakers produce balanced stereo and crisp acoustics that fill the room. It has enough bass for your favorite EDM hits.
For connectivity, the speakers offer you a 3.5mm input. You can also connect your headphones to it. The controls are provided on the right speaker and there's an LED indicator as well. You can adjust the volume via the knob.
Why we recommend:
Catchy colors and design
Sleek, compact for minimalistic setups
Balanced stereo sound with deep bass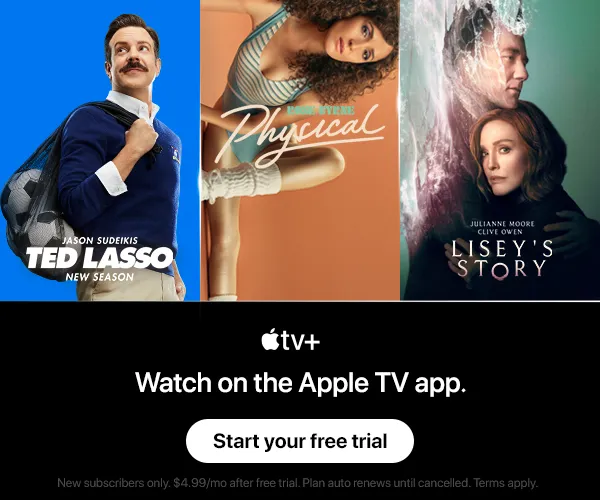 Edifier R1280T Powered Bookshelf Speakers
With a classic wood finish, Edifier's Bookshelf speaker set steals quite some spotlight. The 2.0 speaker set might demand a little extra space on your desk, but they add a nice vintage vibe to your setup. Also, note that the R1280T model is wired.
You get two AUX inputs – an easy out for any device that has a 3.5mm jack or dual RCA output. With AUX, you can connect to two different devices at the same time. With a 13mm silk dome, the speakers produce rich, natural sound. To control the speaker's volume and more, you get a remote.
Why we recommend:
Classic wooden design
Two AUX inputs
Comes with a remote
Bose Companion 2 Series III Multimedia Speakers
Bose Companion 2 Series is best known for delivering full-range performance for any and every kind of audio. And Bose Companion 2 Series III Multimedia speakers are the best auditory upgrade that you can get. The elegant, chic set produces life-like sounds at any volume.
With an AUX input, you can plug in a variety of devices apart from your Mac Mini. You can get the Bose experience from any source – all you have to do is plug and play. The speakers are easy to set up and use. On the right speaker, you have some simple controls for adjusting volumes.
Why we recommend:
High-quality, life-like audio
Easy to set up and use
Simple controls
Creative Pebble 2.0 USB-Powered Desktop Speakers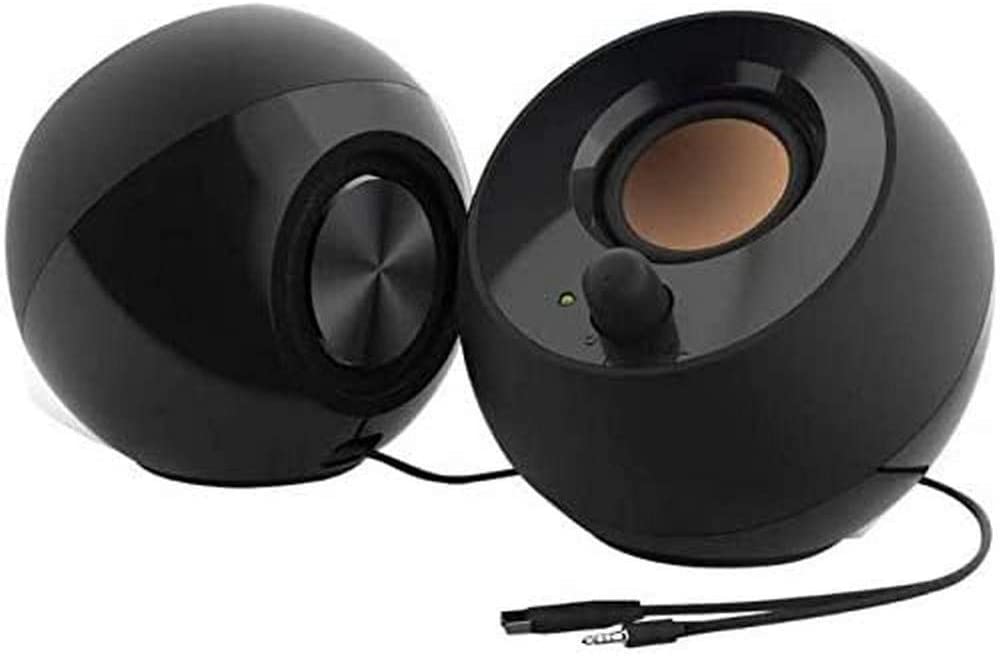 Creative Pebble's speaker set is adorably small and lightweight. The unique, urban look is a great addition to any desk. The round-ish speakers have a 45-degree upward tilt for better audio projection.
The hard-wired 2.0 speaker set has a single USB cable for easier connectivity to PCs and laptops. You can find the 3.9-feet long wire attached to the right speaker. You can adjust the volume with the dial on the speakers. An LED indicator tells you whether it's on or not.
Why we recommend:
Unique compact design
Single 3.9-feet long USB cable
High-quality sound
Consider where and how will you be using your Mac Mini speakers. For instance, you can install a smart wireless speaker like Denon Home Speaker 150 at home, since it serves multiple purposes.
At the office, where you won't be moving the speakers around much, you can consider getting wired speakers. The aforementioned Edifier R1280T and Logitech Z200 models are perfect for office settings.
Portable speakers like Creative Pebble and KEiiD are more suitable for people who are always on the move.
Looking for MacBook Pro speakers? Stop your hunt right here. We have compiled a list of the best MacBook Pro speakers that you check out!
This article includes affiliate links, which may provide small compensation to Macbrane.