Smart bulbs are now a big part of our lives. They offer us convenient controls and gives us the chance to control them using voice assistants like Siri or Google Assistance. However, if you are using Siri only, then you have to buy HomeKit light bulbs. But when it comes to buying the best Apple HomeKit light bulbs, you've probably become overwhelmed with options.
So the question is, which HomeKit bulb should I buy? To answer this question, I have handpicked some of the best HomeKit light bulbs. So let's go ahead and quickly check them out.
Best Apple Homekit Light Bulbs
---
1. LIFX Color A19 800 lumens
Up first, I have the LIFX Color A19 800 lumens. This one is one of the brightest and vibrant light bulbs that you can buy. It also offers you wider, richer range of colors so you can create the right vibe for yourself. You can schedule the lights to wake you softly in the morning or doze it off at night.
The mobile app of the bulb is also pretty easy to use. Plus, you can use your voice to control the lights while you relax. This bulb also comes with lots of integration options. As a result, your lights can blink when your Uber arrives, change when the weather does, and so on.
2. Smart Light Bulb, meross Smart WiFi LED Bulbs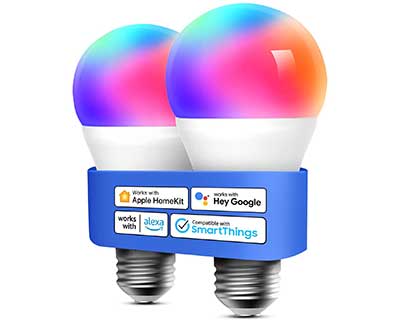 You can save up to 78.3% energy compared to similarly radiant bulbs.
The Meross smart lights work with Apple HomeKit, Apple Watch, Siri, Alexa Echo, Echo spot, Google Assistant and SmartThings. This makes them compatible with most mobile and smart devices, which is great. They work best with Android products, however.
Use your voice to control your LED bulbs in order to turn on/off or dim/brighten up your LED with ease. Without touching a thing, you can set the ideal brightness for any event (like dim lighting for a party or bright lights for a stream).
3. LIFX 1100-Lumen, 11W Dimmable A19 LED Light Bulb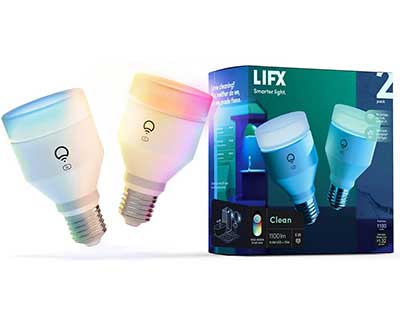 The LIFX Color A19 1100 lumens is shockingly vibrant when needed. From dazzling whites and warm ambers to dramatically dark lighting, there are 550 billion combinations of colors and lighting. All you have to do is use your voice to change it!
The LIFX Claen uses HEV lighting, which is much safer for your skin and health. You don't have to worry about UV lighting, which can strain your eyes when you're trying to work.
4. Feit Electric OM60/SW/HK 60W
Up next, there is the Feit Electric OM60/SW/HK 60W. This intelligent bulb also works with your Apple HomeKit.
Plus, it comes with smart LED technology and allows you to control the bulb using your iPhone or iPad. The iOS app allows you to create schedules, dim your lights or turn on/off effortlessly. Even you can control the lights when you are away from your home.
Also, the bulb is extremely energy saving and durable. It can easily replace a 60W equivalent incandescent and produces 800 lumens using only 10-Watt. And it lasts for about 15,000 hours.
Overall, it also comes with an affordable price tag. But it lacks RBG lighting, so there is no way to change the color of the light.
5. LEDVANCE 74979 A19 Filament LED Bulb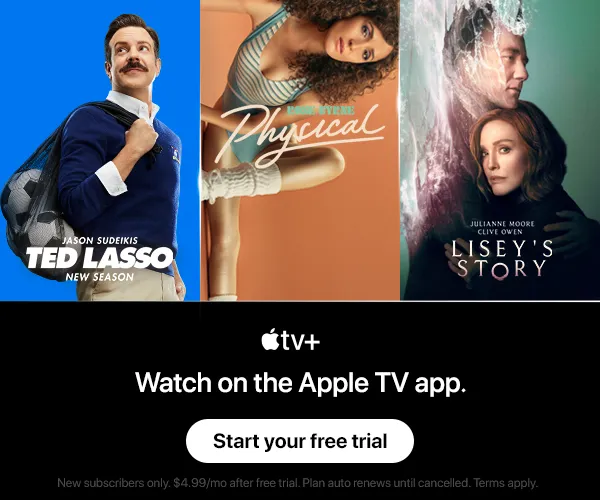 LEDVANCE 74979 A19 Filament is also one of the best Apple Homekit light bulbs that you can buy. It works amazingly with Apple HomeKit and supports millions of colors.
Also, you can adjust the white color temperature ranging from 2700K to 6500K. And it doesn't require a hub for set up. Also, check out
The light bulb can be controlled via voice commands with Siri. As a result, you can effortlessly turn on/off or brighten/dim lights. Just ask, Siri to dim your lights, set a scene, turn on or off, and more.
Also, it's unique vintage filament light bulb creates a beautiful ambient light at 650 lumens and is ideal for pendant lights, table lamps, floor lamps, and more.
6. Philips Hue White and Color Ambiance A19 LED Smart Bulb
For my next pick, I have the Philips Hue White, and Color Ambiance A19 LED Smart Bulb. This one is extremely easy to set up and comes in 16 million colors.
It offers you the option to control the smart bulb with just a touch of a button or using your favorite voice assistant.
Moreover, the light is also extremely durable and has a life of about 22 years or 25,000 lifetime hours. Plus, it allows you to style up your home decor with color accents or set up a fun light colors for your next party.
7. Refoss Smart Light Bulbs
In the end, I have the Refoss Smart Light Bulbs. This one also supports voice control and compatible with Apple HomeKit, Amazon Alexa, and Google Assistant.
Also, you can set up your Apple TV or iPad as a home hub and then you can control the HomeKit lights remotely. Plus, it doesn't require any hub.
Moreover, it also supports different color combinations. And it comes with a large color temperature range covering 2700K to 6500K.
Also, you can set a schedule to turn on and off the LED bulb based on your daily activities or to simulate occupancy when you're away from home.
Final Words:
So those were some of the best Apple Homekit light bulbs that you can check out. All of these lights have their own features, pros, and cons. So go ahead and have a deep look at them and then pick the right deal for yourself.
Also, if there is anything you wish to ask, then do feel free to let me know, and I will help you out.
This article includes affiliate links, which may provide small compensation to Macbrane.