As we look forward from the pandemic to a world where holidays and travel becomes common, so does another key question: securing your home.
For peace of mind, it's always worth installing a smart lock on your door before you leave. These devices help to control entry into your home and even tell you who's coming in and going out. It allows you unlock your door with a tap on your device or using the voice on-demand with Siri.
Yale Assure Lever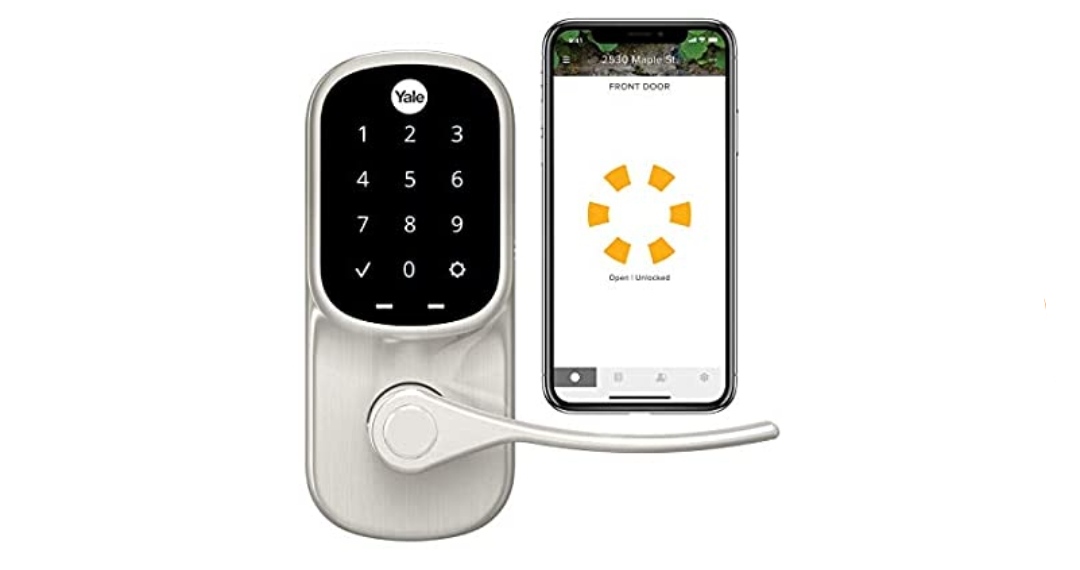 The Yale Assure HomeKit lock is a fine replacement for your door knob that comes with a single hole. You can lock and unlock your door to anyone from anywhere. And you can see who comes and goes into your house, using just the Yale Access app.
There are no separate or additional hubs required, just a Wi-Fi connection. If you've been away on vacation, your door will open automatically upon your return. And if you've lost your phone or don't have it on you, you can simply use the keypad.
With this you never have to worry about forgetting to lock your door. You can always set up enable auto-relock which will ensure the door always locks behind you. You no longer have to copy or hiding your keys under the doormat or under the flower vase.
Auto-Relock feature
Biometric locking and unlocking
No additional hub required
Yale Assure Lock SL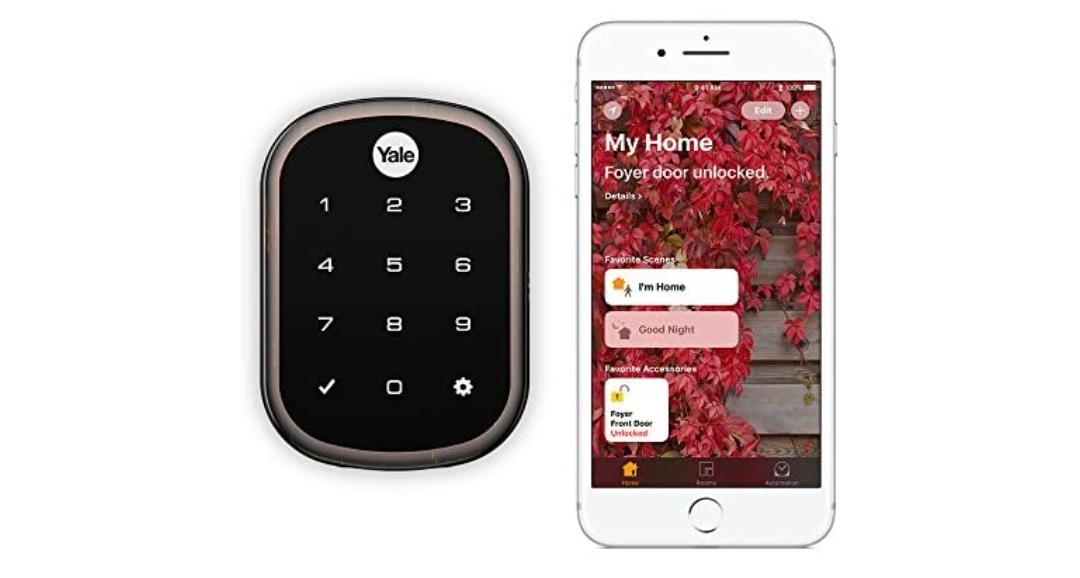 With the Assure Lock SL you can easily lock and unlock your door with the Apple home app at home. And you can unlock your door using Siri on your device when you're away from home.
You can access your door from anywhere and even create daily schedules. This will ensure your door automatically locks at a particular time each day.
You can also unlock your door using your discreet 4 or 8 digit PIN code. And if you have friends or family coming over, you can create unique codes for them using the Yale secure app.
Ease of access from anywhere
Auto-lock schedules
Keypad unlocking
August Smart Lock Pro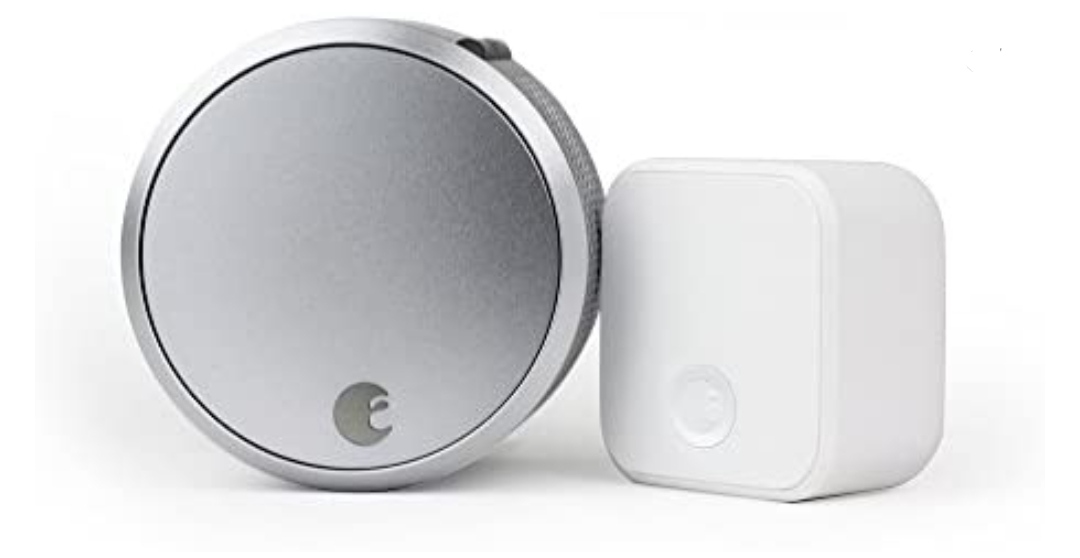 The August Smart Lock Pro will make your average deadbolt smarter by fitting perfectly inside your door. You'll get more convenience and improved security.
The August app can be used to access your home whenever you want. You can also schedule, temporary or permanent access to your home with friends and family. You'll no longer need to carry keys with you.
It is very easy to install and should take you around 10 minutes to set up. You can set it to auto-lock and unlock as well. This allows it automatically opens when you come home and locks behind you when you leave.
Easy to use and set up
Supports keypad unlocking
Offers DoorSense and Auto-unlock
SCHLAGE Sense Smart Deadbolt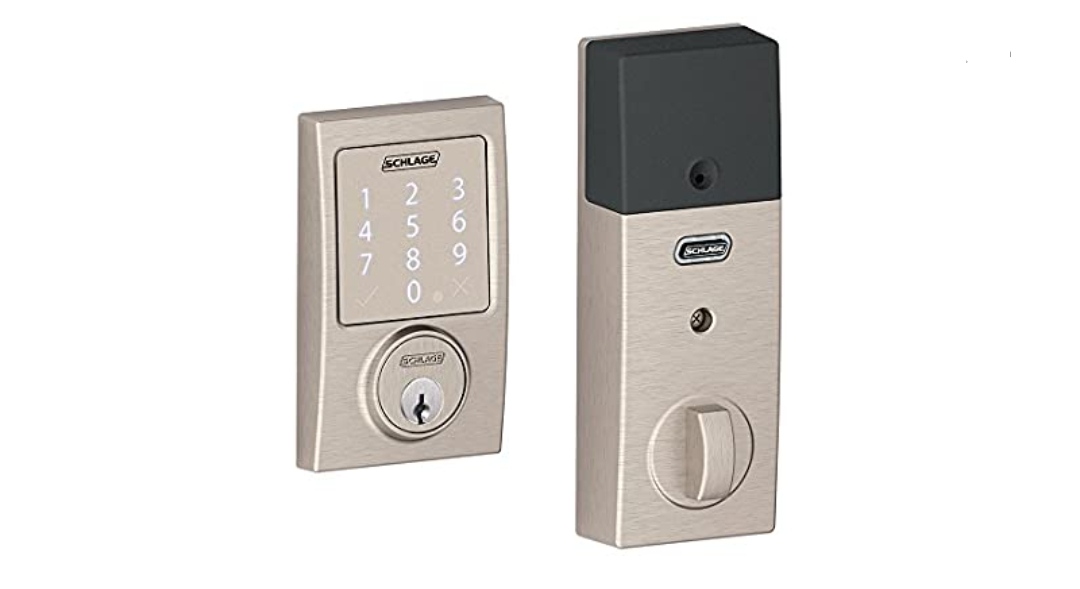 This smart deadbolt lock that offers an impressive hands-free voice control. It only requires you to have the Schlage Sense Wi-Fi adapter that's sold separately.
And with the official iOS app, you can set up auto-lock and unlock schedules and manage your codes. You can lock and unlock your door from anywhere by simply pairing with the Wi-Fi adapter.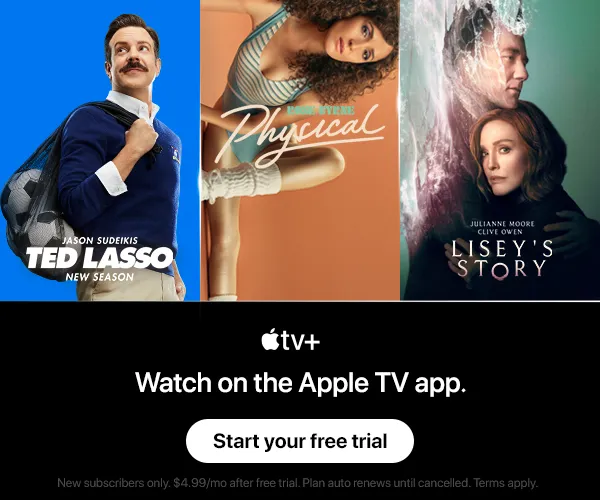 You can connect with your Apple HomeKit device and control using your iOS or Siri voice assistant. It offers an impressive security and convenience.
Hands-free voice control
Auto-lock schedules
Unlock from anywhere
August Smart Lock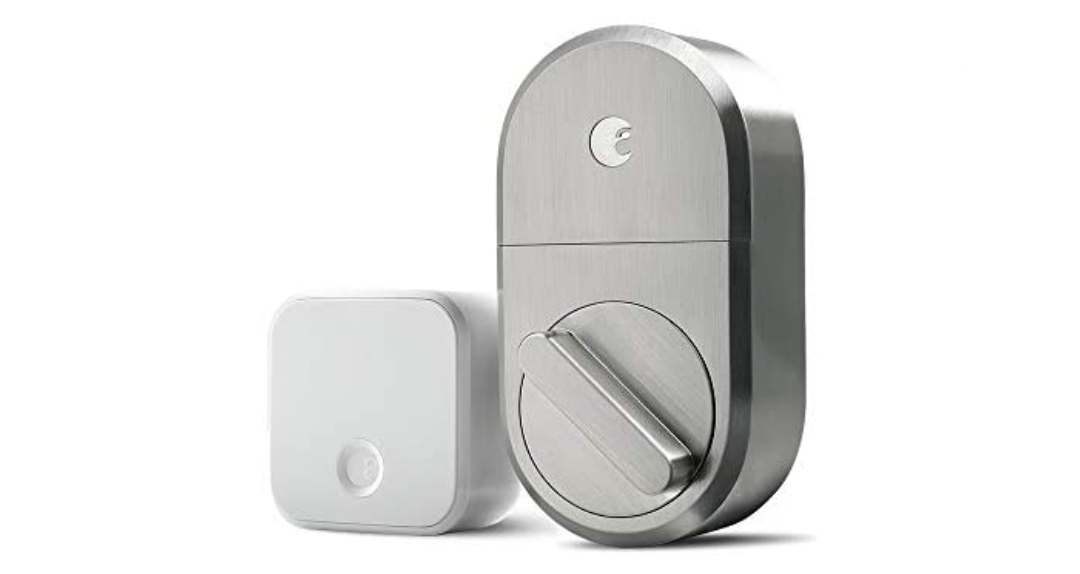 This is a smart lock that'll make your existing deadbolt more secure and more convenient. With the August Smart Lock you no longer need keys. Lock and unlock your door from anywhere using the August app on your Apple Watch or smartphone.
You no longer need to copy keys in order to have spares. You can simply share unique codes to friends, family or housekeeper that'll give them entry. And if you don't want to give out codes, you can set schedules to unlock the door when they arrive.
The app's live activity feed and real-time notifications tells you exactly who came into your house and when they came. The hands-free feature sees your door auto-unlocks as you arrive home without using your phone.
Live activity feed
Lock and unlock from anywhere
Works seamlessly
Level Lock Smart Lock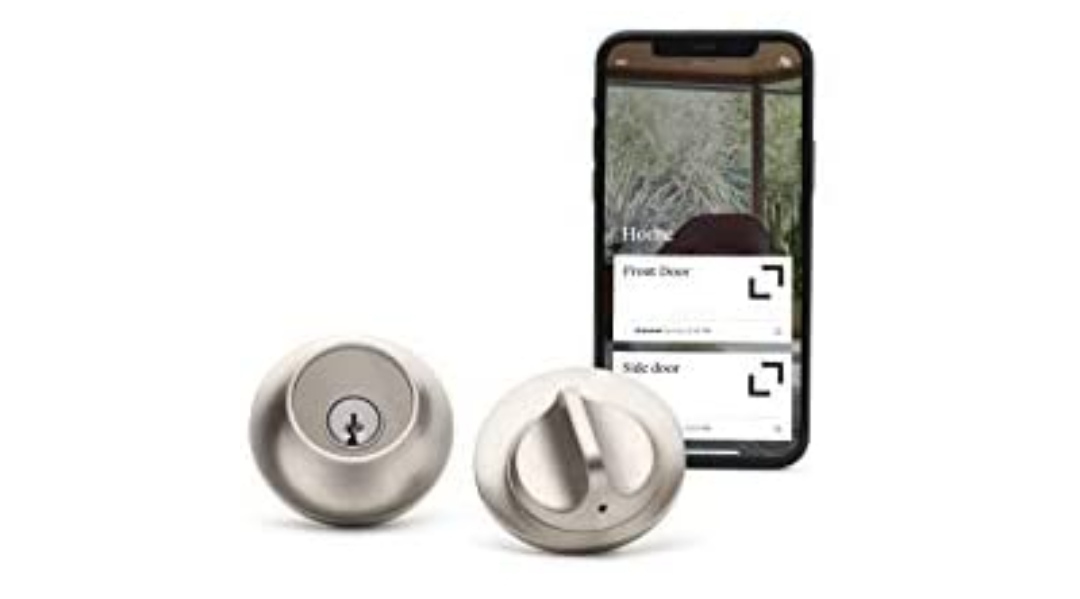 The Level Smart Lock comes with an incredibly small design that gives you an effortless access to locking and unlocking your door.
You can use the key card, level home app, finger touch or even your key to unlock your door. It is secure, reliable and powerful. It meets the highest industry standards for durability, finish and security.
You have access to your door from anywhere by staying connected with Siri. It is also very easy to install with a compact wireless design.
Stylishly small design
Multiple ways to lock and unlock
Unlock from anywhere, anytime
Level Bolt Smart Lock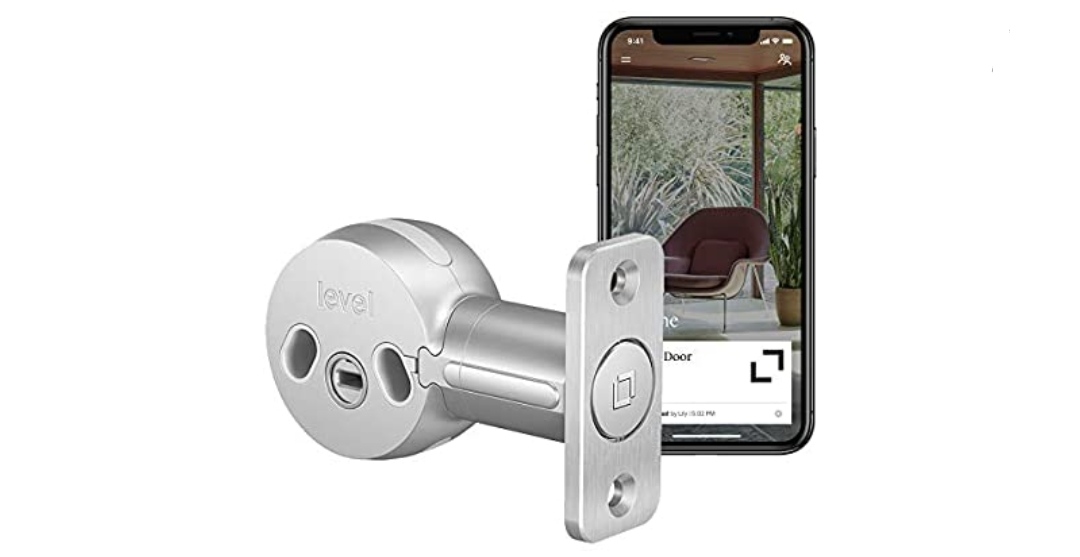 The Level Bolt Smart Lock is designed to be a fine replacement to your current deadbolt. It can transform your lock by adding convenience and security.
Friends and family can access your home even if you're away by using their phone or voice. The Level Bolt is powerful as it comes in a 6-gauge stainless steel gearbox.
It keeps you connected to your home from wherever you are. You can lock and unlock from anywhere using Siri. Comes with a simple and compact wire-free design that makes it very easy to install using only a screwdriver.
Highly secure and convenient
Easy to install
Compact wire-free design
This article includes affiliate links, which may provide small compensation to Macbrane.