Smart plugs have quickly become a staple around the world, adding a ton of functionality and automation potential to the humble power point.
Along with making your home life a little easier, smart plugs can be a great tool for accessibility, clamping down on vampire power usage, scheduling appliances remotely, optimizing charging stations and even helping with the cooking. But to make all of that possible, you'll need to have your appliances plugged into a smart plug that works with your smart home ecosystem.
Here's some of the best Apple HomeKit smart plugs available right now.
ConnectSense Smart In-Wall Outlet 
The ConnectSenses is a reliable smart plug that comes with ultra-precise energy monitoring. This helps to measure the power usage of devices and appliances plugged to it.
It also provides cost and energy data with a consistent interactive chart that helps you make smarter power usage choices.
You can easily plug in devices like lights, fans and other home appliances using only the sound of your voice. You will also need your iOS device that's paired with Amazon's Alexa or Apple's HomeKit (Siri).
The ConnectSense Smart In-Wall Outlet also gives you total control and versatility around the home or office. It's completely safe and easy to control due to its capacitive touch control.
Lastly, only a Wi-Fi connection is required to get this outlet to work. You won't a hub or subscription of any kind.
Why we recommend:
Ultra-precise power monitoring
Device Scheduling
Access Anywhere, No Subscription or Hub Required
Eve Energy
The Eve Energy is a fine way to make your home smart. With Siri or built-in button, it allows you to effortlessly create schedules that sets your home appliances on autopilot.
This can help automatically turn on and off your dehumidifier, floor lamps and several other devices using just your iPhone and a WiFi connection. It comes with a 100% privacy as well, which means no tracking or registration of any kind.
With the Eve Energy, you can access your HomePod or Apple TV on the go and control them automatically whether someone is arriving or leaving the house. It also helps track your power consumption and gives you a projected cost that's based on your electricity rate.
Why we recommend:
Outstanding ease and advanced security
Easy to set up and use
Power consumption tracker
Eve Energy Strip
The is another impressive smart plug that you can get for your home as it can independently control up to 3 spaced outlets.
You can control and easily create schedules for lights, fans and other devices using Siri on your iPhone, iPad or Apple Watch. If you're out on a trip or vacation, you can simulate in combination with any of your homehub as well.
The Eve Energy strip also tracks your overall power consumption and helps you save energy and money. It does this by learning the projected cost and turning off home appliances that take up too much power with standby mode.
It has overcurrent, surge and overvoltage protection that will protect your precious devices from short circuits, excessive current or energy spikes. It's very easy to set up and has data privacy and advanced security.
Why we recommend:
 Voltage, surge and overcurrent protection
Impressive Standby mode
Absolute data privacy and advanced security
ConnectSense Smart Outlet² Plug 
The ConnectSense Smart Outlet² is a smart plug that makes monitoring and controlling power usage in your home seem like a breeze. When connected to your Apple homeKit or Alexa, you can control fans, lamps and other home appliances with your voice.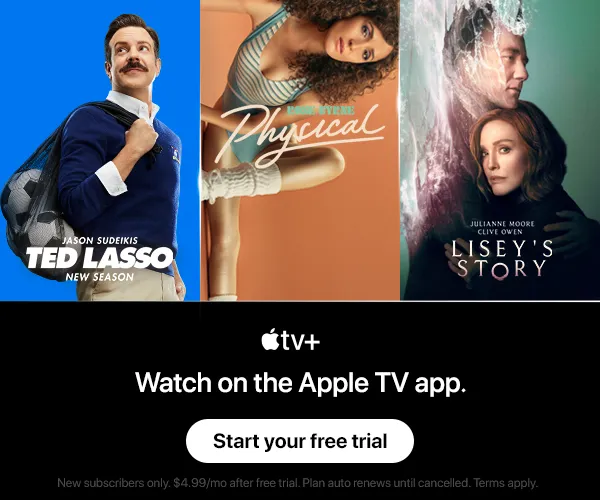 It also has an impressive energy monitoring that can help you moderate energy consumption directly from your iOS device. It gives you an analysis of how much energy your plug-in devices consume which can help you save money.
There are hubs of subscription required to control the Smart Outlet². You can control it whenever you want by simply having a standard WiFi in your home and control your appliance using only your voice.
Why we recommend:
No Hub or subscription required
2.4 amp USB charging port with rapid charging for smartphones
Power consumption tracker
iDevices IDEV0008HW Wi-Fi Smart Wall Switch
This is another smart Wall Switch that comes with an impressive voice control that responds to Siri and Alexa voice commands. You can control your home alliances such as lighting and fans from anywhere at all as long as your iOS device is connected to the app.
Like most smart plugs, this one also offers a seamless control that's doesn't require a hub or any external hardware or subscription. It works in a single pole with 3-4 ways setups and can also pair via bluetooth for short distance usage.
The iDevice also comes with a 2-year limited guarantee which means you get free repairs in case of damage. The iDevice is a fine choice for creating automations and schedules that eases your daily routine.
Why we recommend:
Seamless connectivity with WiFi and Bluetooth
Impressive voice control
2-year warranty
Philips Hue Smart Plug
The Philips Hue is a smart plug that comes with the easiest smart accessory that can connect existing lights that aren't fit for Hue Bulbs right into your Philips Hue system.
This is impressive and you can do it by simply pluggin in the Philips Hue smart plug and pair it with the Philips Hue app. It also has a fine voice control feature that lets you control the Smart plug with Apple homeKit or Alexa.
The smart fitting is designed to allow you use other available socket outlets. You can set timers and create schedules from the Hue app and control your home appliances even before getting out of bed.
Why we recommend:
100% control using the Hue app
Can be synced with games, music and movies
Impressive voice command stability
Lutron Caseta Wireless Smart Lighting Lamp Dimmer
Last on our list is the Lutron Caseta that offers peace of mind by automatically setting your lights and properly adjust with season changes. Highly recommended for families to help them turn on and off home appliances whether they're home or away.
The Lutron also works with Apple homeKit, Alexa and many more and offers an exciting usage experience than many smart lighting controllers.  It helps create schedules and change lighting at the set times and activate scenes by simply pressing a button.
The Lutron Caseta is reliably smart and gives you a super-fast smart lighting that works great without tampering with your WiFi or any other devices.
Why we recommend:
Super-fast connectivity
Doesn't require Wi-Fi connectivity
Gives you 100% control
This article includes affiliate links, which may provide small compensation to Macbrane.