As useful as the Macbook's inbuilt microphones are, they're not really sufficient out of a quick conference call. So if you want to dabble in podcasting, streaming or even just to improve your gaming experience, you'll want a proper standalone microphone.
For a good standalone microphones that works with Apple Macbooks, you'll typically want something that has a USB connection. Many also come with desk stands for versatility, as well as support for industry standard threadmounts
Blue Yeti USB
Designed with a three-capsule array, the Blue Yeti USB Mic delivers crystal-clear, powerful, broadcast-quality sound for streaming, podcasting, Zoom calls, and music. The Blue VO!CE Software adds enhanced effects, modulation, and HD audio samples. There's four pickup patterns to match every possible audio environment, and onboard giant, mute and volume controls provide real-time monitoring.
Why we recommend:
Custom three-capsule array
Comes with desk mount and industry standardised thread mount
Four pickup patterns
HyperX QuadCast S – RGB USB Condenser Microphone
The HyperX QuadCast S Microphone for MacBook allows you to personalize vibrant RGB lighting and dynamic effects for eye-catching and customizable style. The built-in anti-vibration shock mount suppresses bumps and unwanted noise, while the convenient tap-to-mute function prevents audio accidents, guided by an LED mic status indicator. Four polar patterns give you the freedom to optimize your broadcast setup and focus on the sounds you want to be heard. Easily adjust your mic sensitivity by turning the dial at the bottom of the QuadCast and rest easily knowing the versatile adapter fits 3'8-inch and 5'8-inch threaded setups, compatible with most mic stands or boom arms.
Why we recommend:
Custom lighting
Tap-to-mute function
In-built pop filter to minimise harsh sounds
Shure MV5 Digital Condenser Microphone
The Shure MV5 Digital Condenser Microphone was explicitly made for iPhone, iPod, iPad, and Mac products. It's certified for direct connection to any iOS device without the need for any additional adapters or connection kits and offers three DSP Preset Modes. The mic automatically applies gain, EQ, compression, and limiting for optimal results, with a built-in headphone output for real-time monitoring. A custom-tuned microphone capsule provides best-in-class audio, and it's available in gray with black foam or black with red foam to suit your style. This mic includes an aluminum desktop stand and integrated thread mount compatible with any standard 1/4″ camera tripod thread.
Why we recommend:
Multiple colors
Three DSP Preset Modes
Small size
FIFINE USB Desktop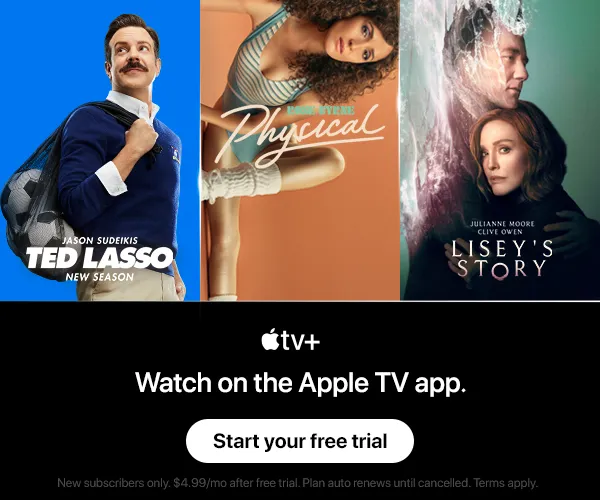 The cardioid condenser microphone for MacBook delivers clear audio with minimum background noise, and the comprehensive frequency response and large-diaphragm reproduce every detail of your voice with precision. Whether recording vocals, music, or even lectures, get great sound. The gain knob allows for quick adjustment if there is any sensitivity, lack of sound, or distortion during live broadcasting, and if you want to take a break in the middle of a podcast, the instant mute button will become your best friend. With the FIFINE USB Desktop Mic, there's no need to buy extra accessories, and the included compatible pop filter prevents the distraction of harsher sounds. The all-metal studio microphone, foldable tripod stand, pop filter, 6.56ft USB-B to USB A/C cable, and 3/8″ to 5/8″ screw adapter are included.
Why we recommend:
Quick adjustment during live broadcast
No need to buy extra accessories
Comes with external pop filter attached
Amazon Basics Desktop Mini Condenser Microphone
This desktop mini single-capsule condenser microphone with a unidirectional pickup pattern, available in black, allows you to achieve exceptional sound quality when recording vocals, instruments, podcasts, home movies, and more. It works just as well with Skype, Messages, FaceTime, Twitch, and YouTube and offers Plug-and-play USB connectivity, negating the need for drivers. The Amazon Basics Desktop Mini Condenser Microphone includes a 4.9-foot USB cable and a 3-legged adjustable desktop stand.
Why we recommend:
No need for drivers
Includes USB cable and desktop stand
Rode NT-USB Mini Microphone
The Rode NT-USB-Mini USB Microphone for MacBook is a compact, studio-quality USB microphone designed for recording directly to a computer or tablet. The easy setup features a USB output for direct recording to a computer or tablet, without the need for drivers, software, or external power to operate. It's ideal for any application, from recording vocals and instruments to podcasting and voiceovers to gaming and live streaming. The included desk stand features an easily detachable magnetic base for easy mounting on mic stands or studio arms. Thanks to the studio-grade headphone amplifier and built-in pop filter, it's easy to monitor your audio.
Why we recommend:
In-built pop filter
Detachable magnetic base and industry standard thread mount
Live audio monitoring
USB-C functionality
This article includes affiliate links, which may provide small compensation to Macbrane.