Part of the Mac Mini's attraction is its size and its ability to seamlessly blend into your environment. And if you want the most minimalist setup possible, then you'll need a Mac mini mount.
Mounts are basically tiny plates that can house the Mac Mini, elevating it from your desk or attaching it to a wall or monitor so you can neatly keep all those cables tucked away.
Here are the best Mac Mini mounts to purchase to keep your home or office life a little bit neater.
HumanCentric Mac Mini Mount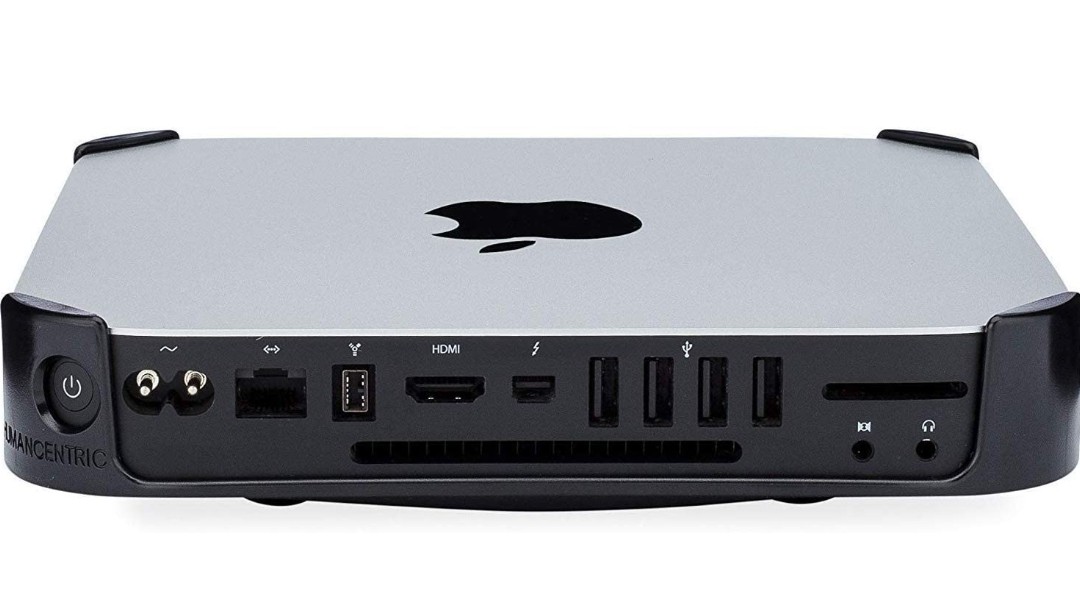 With the HumanCentric mini mount you can easily mount your Apple Mac mini to the back of your monitor. Can be firmly placed on your wall or right under your desk.
It can also be useful for decluttering your desk and protect your Mac mini from any sort of spills and damages. It comes with a sleek design that complements the shape of your Mac mini.
Easy to install using dry wall screws, VESA screws and anchors. Once it has been mounted, your Mac mini will be fitted and secure into the mount.
Easy to install
Unique sleek design
Spill and damage protection
Mini PC VESA Mount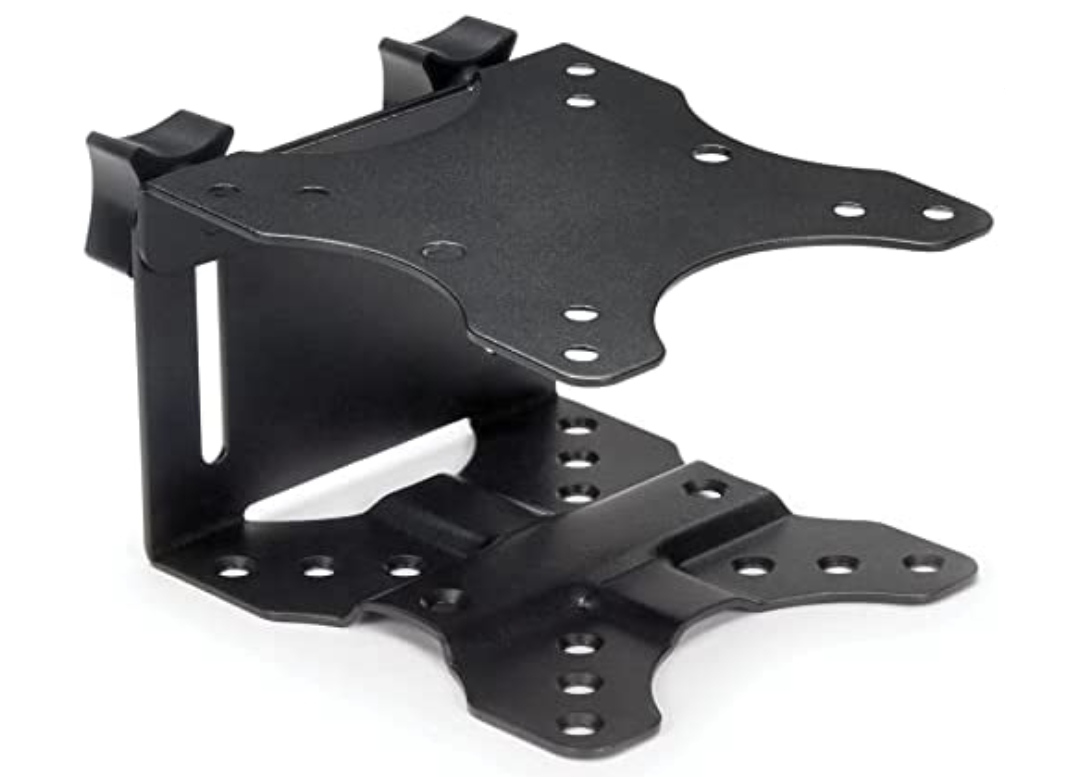 The PC VESA Mount is useful in helping you save space and reduce cable clutter in your home or office. It is easily adjustable with a width of .7″ to 2.8″.
It can firmly hold your Mac mini and features multiple installation options. There are multiple installations available as well. You can decide to set it up at the back of your monitor, underdesk or wall.
Helps save space
Multiple installations
Easily adjustable
Sabrent Mac Mini VESA Mount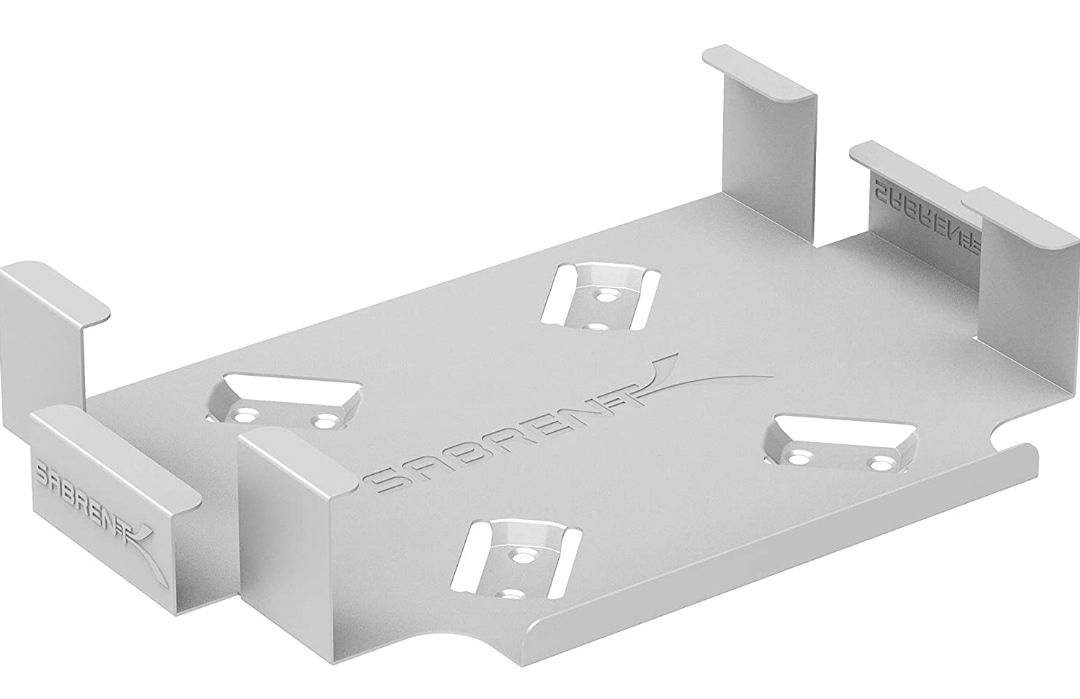 The Sabrent mount allows you mount your Mac mini easily and securely. It also gives you complete access to the power button, cables and output jacks.
Its silver powder coating helps protect your Mac mini from any sort of scratch or damage. It's compatible with Unibody Mac mini and comes with screws, drywall anchors and simple installation manuals included.
Scratch protection
Easy to install
Supports Unibody Mac mini
Hagibis Vertical Stand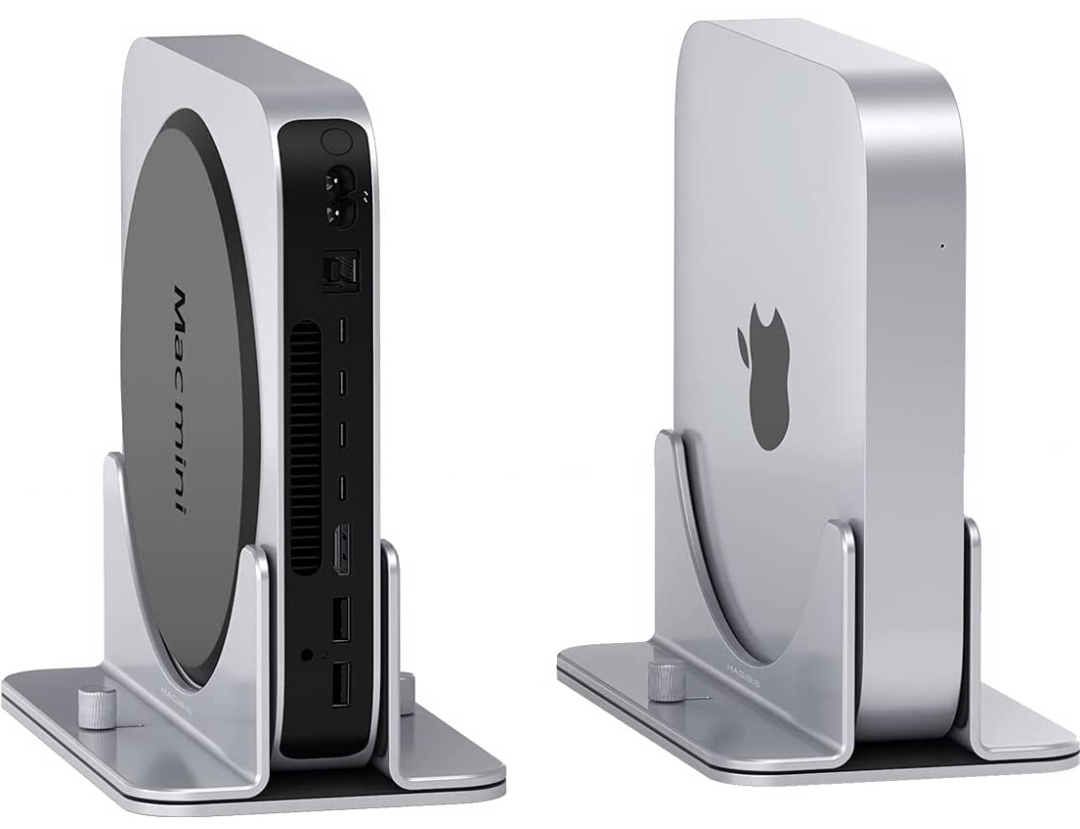 The Hagibis Vertical Stand is especially designed for the Mac mini. It comes with impressive sleek lines that perfectly fits the Mac mini.
It also features an adjustable width range of 1.26-2.24 inch. This allows you to use both the Mac mini and the Hagibis MC25 together.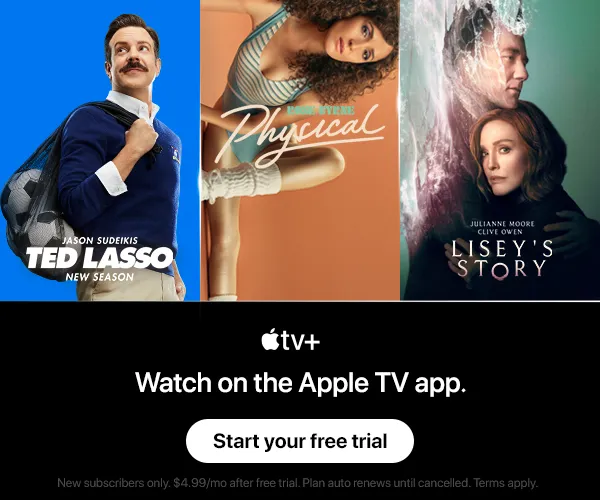 There are no external or additional tools tools required. The knurled knob design and width can also be adjusted manually. Placing your Mac mini on a vertical stand provides heat dissipation as well.
No Extra tools required
Easy to set-up
Heat dissipation
Sabrent Mac Mini VESA Mount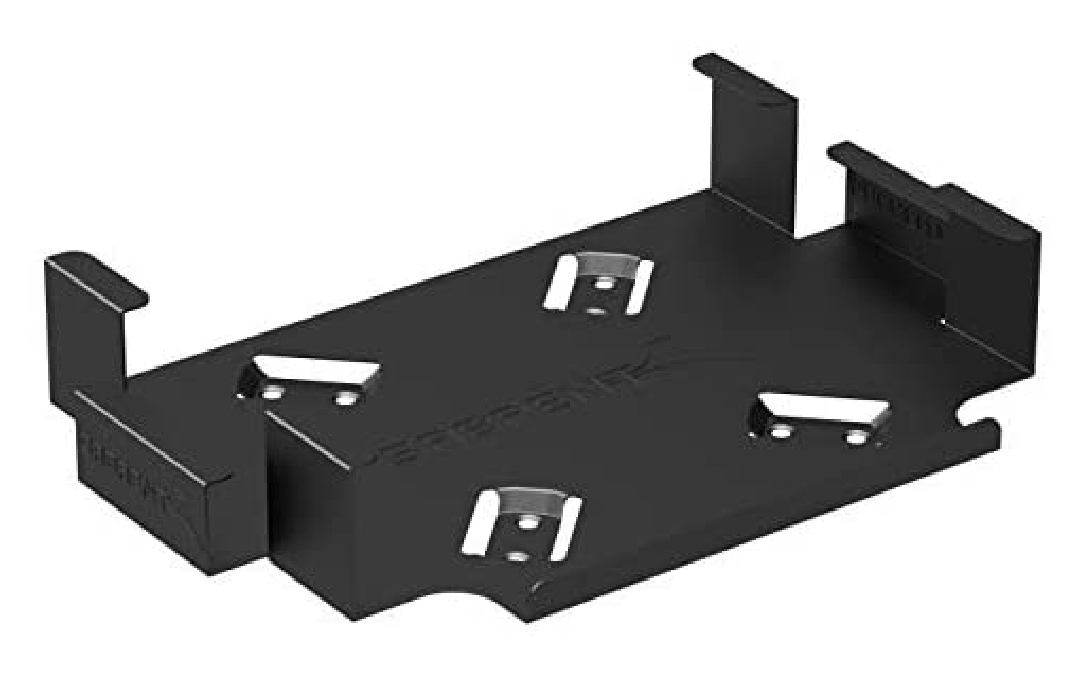 The Sabrent VESA Mount gives you full access to your Mac mini. The power button, cables and output jacks are all visible and accessible.
It also has a black powder coating that does a fine job of protecting your Mac mini from scratches and damages.
Fully compatible with Unibody Mac mini and is very easy to install. It comes with drywall anchors, screws, and the installation manual.
Scratch protection
Black powder coating design
Easy to install
Jingchengmei Mac Mini Mount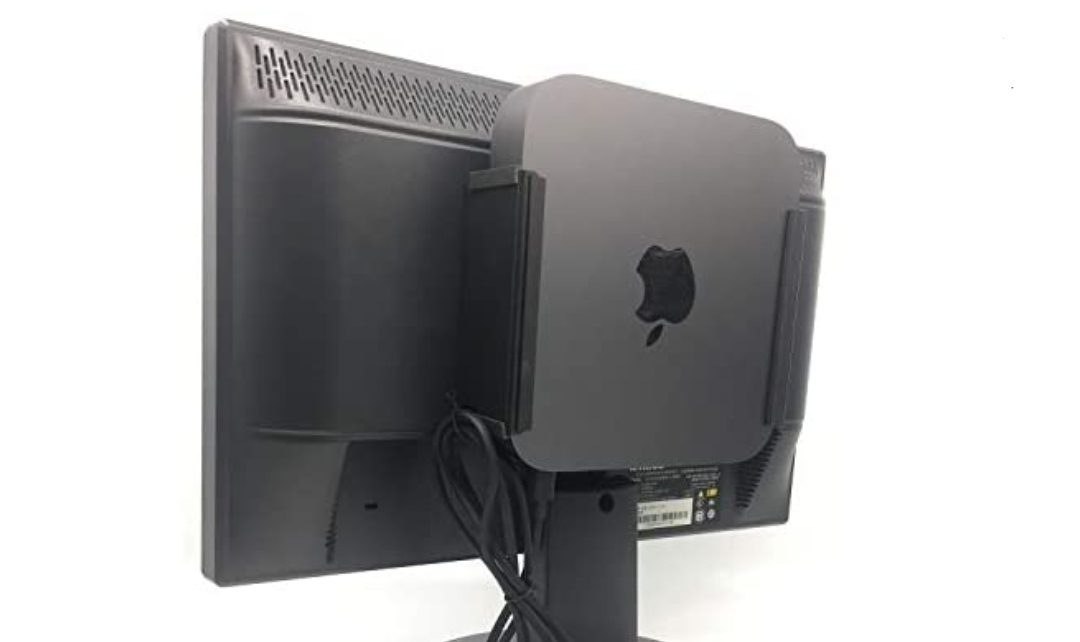 You'll get your money's worth with this as it comes with impressive rubber strips. These will protect your Mac mini from damage. It is very also durable due to its solid steel design.
There are different ways to install it, whether behind your Mac mini or installed underdesk, wall or onto VESA hole. There are no drills required during installation as well.
Damage protection
Multiple installations
Highly durable
HIDEit Mounts Mac Mini Mount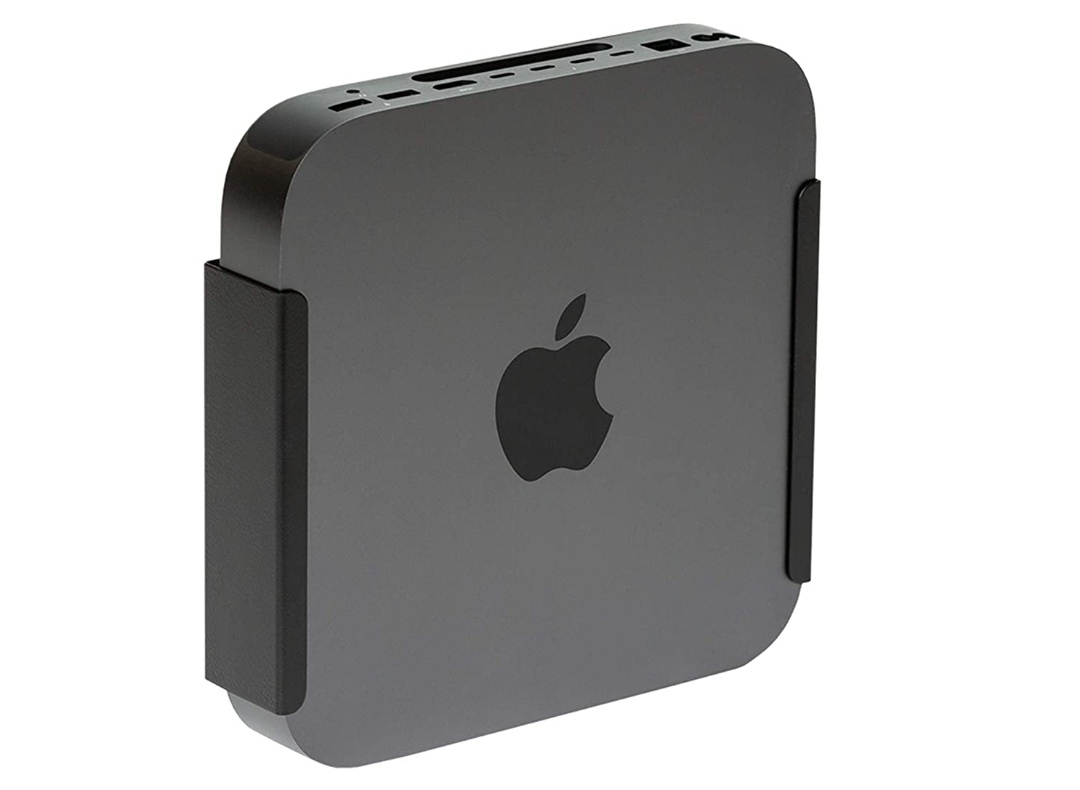 This will help you save and free up plenty of desk space by safely keeping your Mac mini hidden. Its compatibility ranges from Mac mini computers all the way to the latest Mac mini M1.
It comes in a fine patented design that ensures you have uninterrupted access to all your cables and ports. Also offering a 16-gauge ccold steel that provides ultimate strength you can trust.
Then there's the black powder-coat finish that guarantees they'll be no rust or chip. It also does a fine job of protecting your Mac mini from scratches.
Wide compatibility range
Secure protection from damage
Easy to mount
This article includes affiliate links, which may provide small compensation to Macbrane.