As powerful as the MacBook Pro is, it gets a lot better when you add one crucial piece of equipment: a second, curved monitor.
Curved monitors have become more popular over the years, with the curvature helping make large screens (usually 32 inches and above) easier to view. Along with the productivity benefits, the extra virtual real estate can also make games, movies and TV series much more immersive, especially if you invest in an ultrawide screen.
There's a range of excellent curved monitors with USB-C support available to pair with your MacBook Pro; here's a small selection to take your experience to the next level.
Dell S3222HG 32-inch FHD Curved Gaming Monitor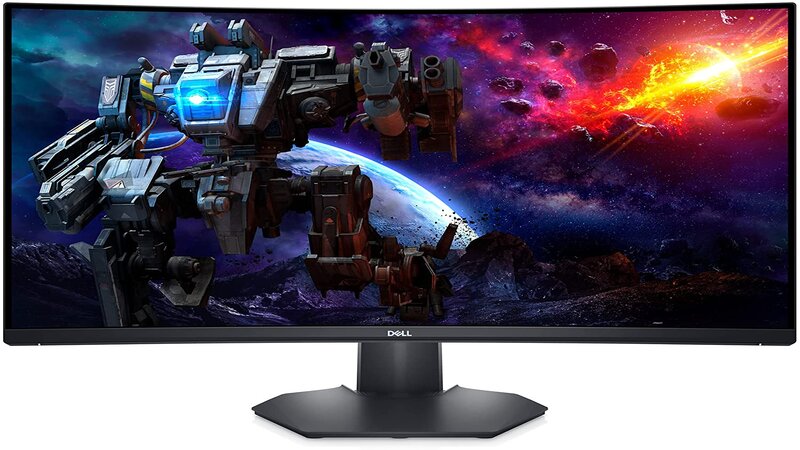 The Dell S3222HG 32-inch FHD curved gaming monitor is a highly-rated, state-of-the-art accessory with a striking design. It features a stunning 1920 x 1080 full HD display and a 165 Hz refresh rate. What's more, it comes with an impressive color accuracy function that delivers an immersive viewing experience.
The Dell S3222HG is powered by AMD's FreeSync Premium Technology, which is known for facilitating a super-smooth gaming experience. So, for gamers and creative professionals, this curved monitor is an ideal solution.
Why we recommend
Eye-catching appearance
Ultra-sharp visuals
Variable Refresh Rate support
SAMSUNG CH890 Series 34-Inch Ultra-wide QHD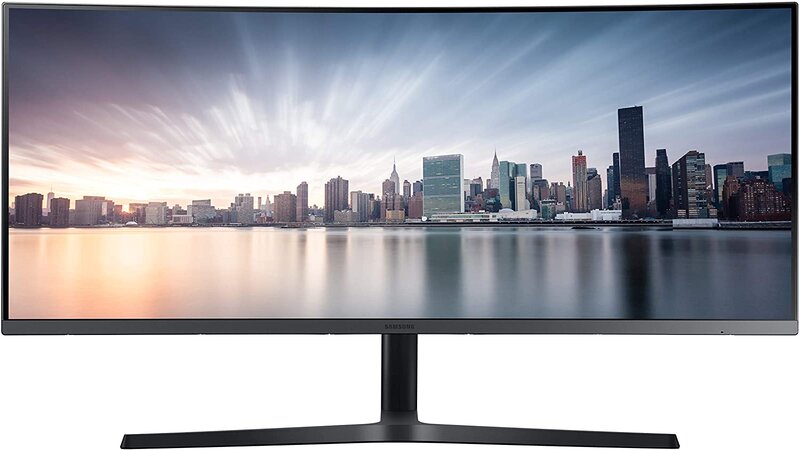 Samsung's CH890 Series ultrawide QHD curved monitor is as graceful as it is powerful. This 34-inch contraption boasts a 3440 x 1440 widescreen and a 100 Hz refresh rate. It also comes with a split-screen mode for added productivity.
Another impressive feature of this curved monitor is its highly adjustable stand. The stand adds an extra layer of comfort through its VESA mounting capabilities. So, whether the idea is business or pleasure, Samsung's CH890 Series 34-Inch QHD is definitely an option to consider.
Why we recommend
One of the most affordable ultrawide curved monitors
Split-screen mode
Adjustable Stand
SAMSUNG 34-inch S65UA Series Computer Monitor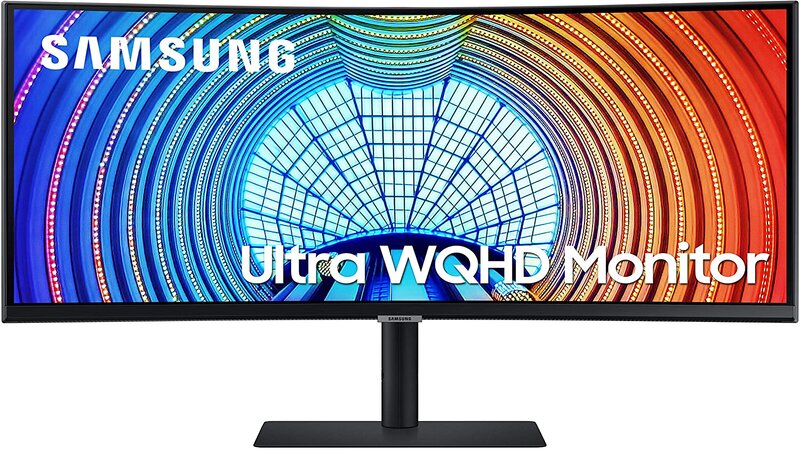 Samsung is at it again. This time, it's the SAMSUNG S65UA series, a stylish curved ultrawide monitor that offers some really exciting perks. First off, the monitor has a 34-inch ultra WQHD, HDR10 display that projects colors and shades like a pro.
By way of comfort, the monitor comes with modifiable positioning and an organized setup. Further, it's fitted with a USB Type-C port that can power up your MacBook Pro if it runs out of juice. Let's just say the SAMSUNG S65UA Series curved monitor is worth a buy.
Why we recommend
Immersive ultra-wide curved display
HDR10 support
USB Type-C charging port
BenQ EX3501R Ultrawide Curved Gaming Monitor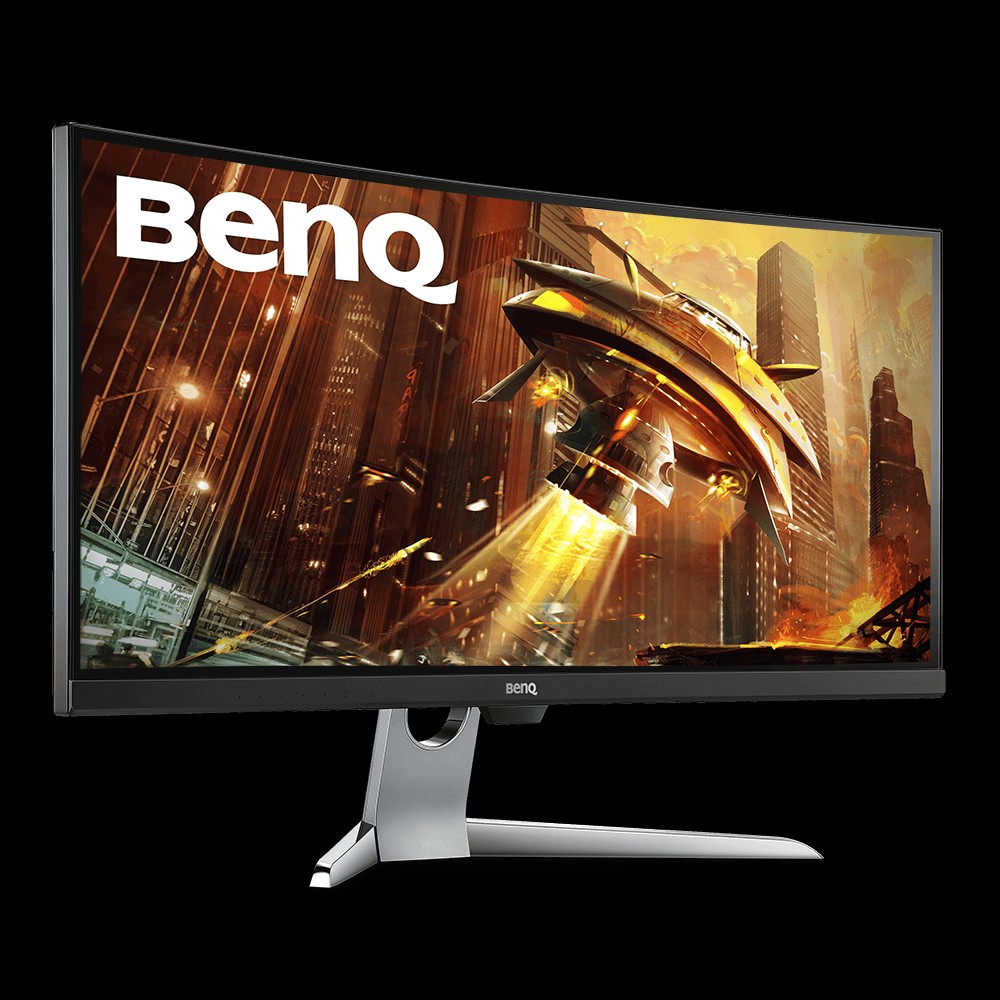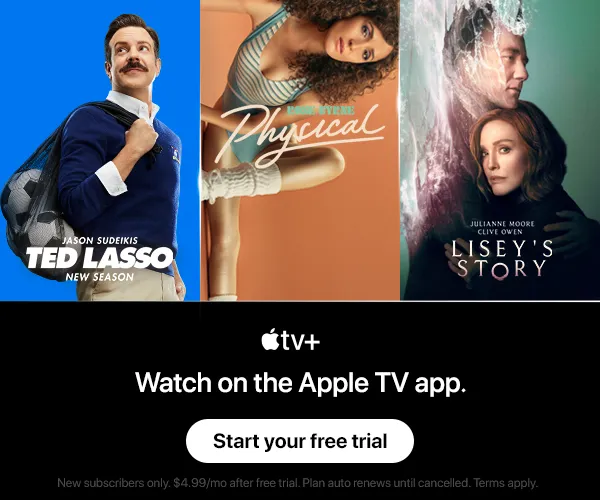 The BenQ EX3501R Curved Gaming Monitor is a 35-inch, 3440 x 1440-sized screen with an imposing design. This monitor's claim to fame is its USB-C-powered super-speed connectivity.
But that's not all. It also has a witty eye-care function that automatically keeps screen brightness at acceptable levels. Quite user-centric, isn't it?
Additionally, like many of its counterparts, the BenQ EX3501R curved gaming monitor sits on the AMD FreeSync Premium Technology. Meaning it provides a heightened gaming experience for users. Pair this curved monitor with your MacBook Pro and have yourself a field day.
Why we recommend
100Hz refresh rate for smoother scrolling, games and content creation
Super-speed connectivity
Eye-care function
ViewSonic VP3881 38-Inch Premium IPS WQHD+ Curved Ultrawide Monitor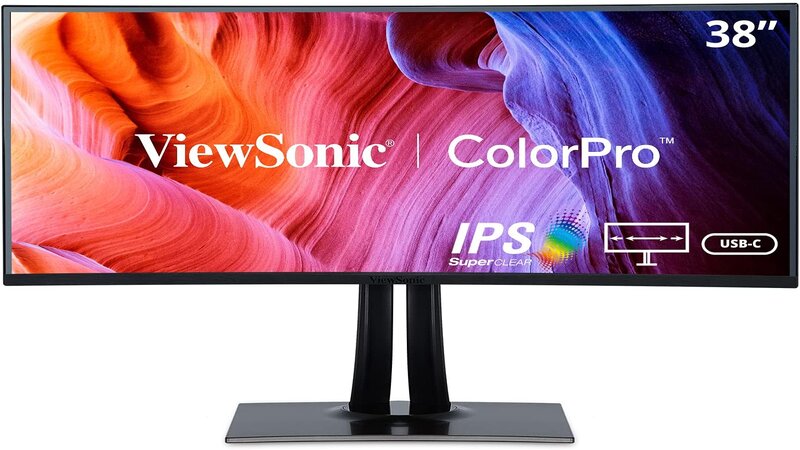 There's performance. And there's design. But if you want the best of both worlds, the ViewSonic VP3881 38-Inch Curved Monitor is a safe bet.
This methodically-designed monitor comes with a majestic 2300R display, delivering 60 Hz of ultra-realistic images. It also has a firm grip on color accuracy and a decent connectivity speed.
Besides that, it comes with an uncluttered setup and a basic calibration process. You can think of the ViewSonic VP3881 curved monitor as the better half of your MacBook Pro.
Why we recommend
38-inch screen is excellent for productivity
Color accuracy
Basic calibration process
LG 34WN80C-B UltraWide Monitor 34-Inch Curved Ultrawide Monitor
By virtue of its superior performance, the LG 34WN80C-B ultra-wide monitor has earned a spot on this list. By way of design, the monitor features an anti-glare, hard-coated screen surface with thin borders. And regarding performance, the monitor's connectivity is on point, the display is spot on, and the color accuracy merits a thumbs up.
Moreover, the monitor is fitted with an adjustable stand. So, you can tilt, lift and drop it at will. Overall, the LG 34WN80C-B curved monitor is an absolute unit that delivers a modern, high-quality display experience. You should pair it with your MacBook Pro.
Why we recommend
HDR-10 and USB-C support
Excellent sRGB coverage for content creation
Adjustable stand
We hope you found on our curated list of the best curved monitors for MacBook Pro something to purchase that will give you an immersive experience as you play games or just search online.
This article includes affiliate links, which may provide small compensation to Macbrane.