A rechargeable Bluetooth mouse may not be the first accessory you think of, but once you have one you won't want to go back to a regular old mouse. Gone are the annoying wires that get in the way as well as the frustration of switching out batteries mid-game.
A rechargeable Bluetooth mouse is the way to go whether you're working, gaming, or generating content. We've compiled a list of rechargeable Bluetooth mouse options you should consider buying.
Logitech MX Master 3 Advanced Wireless Mouse for Mac
The Logitech MX Master 3 combines an ergonomic design with a lightning-fast magSpeed wheel that enables you to navitage your Mac smoothly and intuitively. It features a darkfield 4000 DPI sensor that provides high-precision control on virtually any surface.
It also comes with predefined macOS profiles so you can customize the mouse how you want. There's even an integrated, ultra-fast Bluetooth connectivity feature that zests up your workflows.
Why we recommend
Bluetooth capable mouse
Ergonomic design
predefined macOS
LEKVEY Vertical Wireless Mouse
The LEKVEY vertical wireless mouse is special for four reasons. First off, it comes with a sleek and silky design that makes movement fluid and smooth. Secondly, it features a long-lasting, high-capacity built-in rechargeable battery that provides an uninterrupted control experience.
Thirdly, it allows users to tweak its sensitivity easily. And finally, it is compatible with both the Windows and Linux operating systems. There is really no reason to NOT buy this mouse.
Why we recommend
Sleek design
"Tweakable" sensitivity
Long-lasting battery
Rii RM200 Wireless Mouse,2.4G Wireless Mouse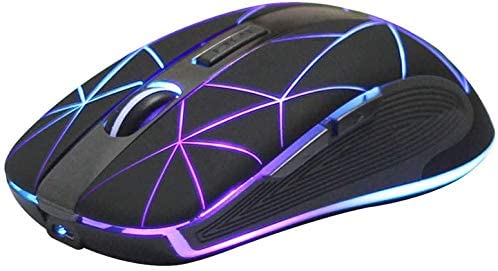 The Rii RM200 Wireless Mouse 2.4G is custom-built for those with a taste for style. It's clad in a skin of colorful LED lights that not only adds a cyberpunk aesthetic but also helps you keep track of charging progress.
It also has a pleasant palm-feel that provides the "level-of-service A" kind of comfort and productivity. Users will also love the device's five-button configuration, which makes navigating even more enjoyable.
Why we recommend
5 buttons offer more control options
Neat design with cool light effects
1 Year Warranty
Logitech MX Anywhere 2S Mouse
Wondering why this mouse is named "Anywhere?" It's because it provides a seamless input and navigation experience for practically any use case. Anywhere comes with a hyper-fast scroll that optimizes your workflows. It also has the 4000-dpi Darkfield sensor that produces the kind of precision input you need.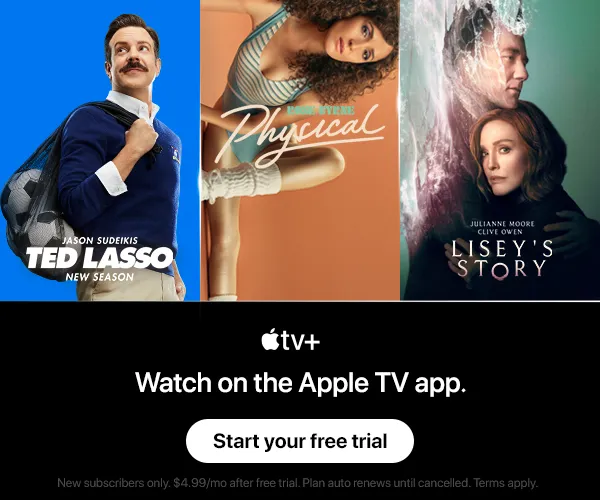 Other cool features include a compact design and Bluetooth-enabled connectivity.
Why we recommend
4000-dpi Darkfield™ sensor for precision
Quick charging
Compact design
Razer Viper Ultimate Hyperspeed Lightweight Wireless Gaming Mouse
Leaving the Razer Viper Hyperspeed Gaming Mouse off this list would be a huge mistake. Here's why: The Razer Viper has a 20K DPI optical sensor, allowing for seamless copy-pasting, hovering, and program execution. It is also equipped with the HyperSpeed wireless technology, which ensures zero interference and a silky-smooth control experience.
And if you prefer to customize it, the Razer Viper adds all the programmability you want.
Why we recommend
20K DPI Optical Sensor
HyperSpeed wireless technology
Lightweight
Logitech MX Ergo Wireless Trackball Mouse
The Logitech MX Ergo Wireless Trackball Mouse is a posh-looking handheld device that makes you rethink "unconventional." It comes with a unique adjustable hinge that almost feels like a "Joystick addon." So, as far as precision goes, almost nothing can go wrong.
There's also an integrated unifying receiver function that allows you to navigate up to three PCs all at once – and without incident. The Logitech MX Ergo mouse also nails battery capacity with an offer of up to 70 days of uptime after a single charge.
Why we recommend
Unconventional design
Phenomenal battery capacity
Precision scroll-wheel
If you don't want interference, slow connectivity, or cumbersome controls to get in the way of your work, get a rechargeable Bluetooth mouse. We have some of the most dynamic and advanced options available right here. Now it's just a matter of personal preference!
This article includes affiliate links, which may provide small compensation to Macbrane.