Those who chose a MacBook over an ordinary laptop must be short on storage space, right? Well, upgrading storage space through Apple can be as costly as purchasing a new laptop. Considering that fact, an external hard drive is less expensive and beneficial for storage requirements.
You can switch your external hard drive from a Mac to a PC which makes data transfer for two different OS easier. Furthermore, external hard disks are less likely to get corrupted and are portable in nature.
MacBooks generally have SSDs which are capable of loading a program quickly but more likely to be low on storage.
Furthermore, SSDs are quite costly and upgrading an SSD on a MacBook might bemore costly than you'd imagine. An external hard drive is best for storing data such as photos, videos, movies, rendered projects and more.
Best External Hard Drives for Macbook in 2022
Choosing an external hard drive can be a complicated process, but we've made things easier for you with this list of the 10 best external hard drives for Mac. You should definitely consider these before making your final decision. We're also including SSDs for those who want higher data transfer speed.
Without further ado, we present to you the best external hard drives for MacBook Pro.
1. Samsung Portable SSD T5 (2TB)
Starting off Samsung Portable SSD T5 which is an outstanding storage device, it can reach up to a speed of 550 MB per second for data transfer which is amazing. You can directly plug it into a USB-C port or USB-A port.
It contains no moving parts – therefore, the chances of getting damaged due to mishandling are less. Even though SSD is costlier than a hard drive, the speed it offers is commendable. You will notice a significant boost in the overall performance while doing stuff that requires you to load large files and programs.
Overall, the SSD is fantastic but only if you can spare a few more bucks than your actual budget. You can get an SSD ranging from 250 GB to 2 TB from Amazon with some additional discounts.
Upto 540 Mbps transfer speed
Compact & highly portable
Seamless connectivity
Includes USB Type-C and Type-A cables
2. Western Digital My Passport 4TB external hard drive
Western Digital My Passport 4TB external hard drive is the newest generation of external hard disks and is available in capacities from 1 TB to up to 4 TB. It offers cloud storage and 256-AES encryption alongside WD's software for backups.
It also comes with an Auto backup feature and the WD Backup software which automatically backup your Mac's important files to the WD My Passport Hard Drive. Additionally, it also includes USB-C Type and USB-A Type cables for better connectivity.
The data transfer speeds won't disappoint you and the drive offers speed similar to what an SSD provides. If you are looking for a drive with good data transfer rate and maximum storage, consider Western Digital My Passport 4TB as a choice.
Auto backup feature
Durable and sleek design
Cable quality is good enough
Design won't appeal to everyone
3.

Seagate Portable 1TB External Hard Drive HDD
If you are looking for a reliable, portable, and affordable hard disk, the Seagate Portable is the thing you should have a look at. It supports Windows and Mac and is perfect for storing your essential data right away.
The Seagate Portable is ready to work right out of the box. You don't have to be concerend about downloading any extra software in order for it to work. Simply plug it into your MacBook or PC, and the Seagate Portable will automatically be recognized.
You won't have to worry about losing important files anymore. Although 1TB is probably enough to suit most needs, the Portable also comes in capacities of up to 5TB. Just be sure to reformat the hard drive (a simple plug and play process) to have it ready to work with your Macbook.
Affordable price
Metal body
Supports USB 3.0
5TB max capacity
Doesn't support USB-C cables
4. Western Digital My Book (8 TB)
This hard disk is probably for creators and organizations that require a lot of storage for various purposes. A faster data transmission rate will let you transfer data in the meantime, all thanks to USB 3.0 support.
It also offers 256 AES encryption for securing your data and making sure your personal data is secured in the storage device. Even though it meets the requirements of a regular user, the only thing where Western Digital My Book (8 TB) lacks is portability.
Therefore, if you are looking for a hard disk for work purposes and if portability is not an issue, Western Digital My Book (8 TB) is definitely the right choice.
High storage
Data encryption
Compatible with the time machine
Requires power source to work
Not portable
5. Buffalo MiniStation Thunderbolt
Buffalo MiniStation thunderbolt offers data transmission at a speed of twice of what USB 3.0 offers. You can enjoy this feature if your device has a thunderbolt port. Another good thing about Buffalo MiniStation thunderbolt is its price. It is affordable and portable.
However, it is a hard drive, not a solid-state, therefore, the data transmission will definitely be high but the overall performance of your pc will remain unchanged. Lastly, if you don't have a thunderbolt port in your pc, you can use the traditional USB 3.0 port.
USB 3.0 port
Affordable
Formatted for Mac
6. SanDisk Professional 12TB G-DRIVE
With the introduction of USB-C, products are charging and transferring faster than ever, and it's no different for the SanDisk G-DRIVE. This powerful silver product offers lightning-fast transfer speeds of up to 260 MB/s with the USB-C (5Gbps) port. No more waiting around for hours to offload music or your photo library. The G-DRIVE will have them switched over in the blink of an eye.
The body of the HDD is made up of anodized aluminum which makes it durable and strong against accidents such as dropping off the drive on the floor or whatnot. It runs at a speed of 7200 RPM and can transfer data at a rate of 195 MB/s which is efficient for transferring music, videos, and software.
Metallic body for durability
High data transmission rate
USB-C
Should be reformatted for Windows OS
7. Adata SD700 External SSD
Adata SD700 is an affordable External SSD which is IP68 rated which certainly makes it a water-resistant storage device. The overall performance of this SSD is commendable and as per our research, Adata SD700 External SSD is the only SSD with an IP68 rating.
You can expect faster transfer rates and better booting speed if you are planning to install an OS on the SSD. Don't worry about the storage space as it is available in 1 TB capacity also. The maximum read and write speed is up to 440 MB/S, all thanks to the USB 3.1 Gen 1 interface.
Lightweight and portable
Shock resistant
Supports Android, Mac, and Windows
3 years of Warranty
Mac users must format it to FAT32 to use this product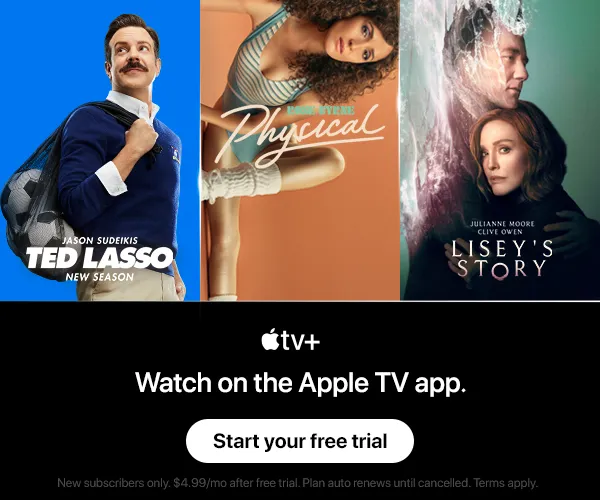 8. LaCie Rugged USB-C
Lacie rugged USB-C hard disk can be distinguished easily because of its unique rubber casing that makes sure your hard drive doesn't get damaged when it drops from up to 1.3 m height. It can withstand rain, and dust – and can even survive 1-ton pressure. This is certainly the best choice for content creators.
Alongside hard disk, you will also get access to a one-month subscription to Adobe creative cloud all apps plan. The company also provides three years of warranty for the device and will also help you to restore the data if lost.
Also Check:
In terms of speed, Lacie rugged USB-C hard disk is not very fast as it provides only 120 MB/s which is comparatively lesser than the HDDs mentioned in this listicle. However, there are various variants available for this hard disk on Amazon.
Durability
Affordable
Resistant to water
Lesser data transmission speed
9. SanDisk 1TB Extreme PRO Portable
SanDisk never disappoints with its amazing hardware capabilities. With the Extreme PRO Portable, you can transfer data at a rate of 2000 MB/s which is among the fastest speed an SSD can provide you. The build quality is super amazing as it is made up of a combination of aluminum chassis and silicon shell combo metal, making it stronger than storage disks that are made up of plastic bodies.
The shock-resistant capability can save your drive from a fall of up to 2 meters. Alongside this, password protection is included via its 256-bit AES hardware encryption that is ideal for keeping all precious data safe from those not meant to have it.
High data transmission rate
Heatsink material
Shock-resistant up to 2 meters
Software download required for Mac password protection
10. Buffalo MiniStation Extreme NFC external hard drive
In terms of flexibility, Buffalo MiniStation Extreme NFC external hard drive is really good as it supports both Mac and windows out of the box. The disk doesn't get damaged due to dust and water which is again a positive point.
It encrypts the user data at 256 bit AES security which additionally makes everything on the drive, secure. Overall, it is a great drive for Mac owners as well as windows owners too.
Secure for handling user data
Protects from water and dust
What things to consider while buying External Hard Drive For Mac?
So those were some of the best external hard disk drive solutions for Mac. However, you must be confused about which external HDD to choose. But not to worry, let me just point some of the key factors that you need to consider while buying an external hard drive:
1. Storage
One of the first and the most important thing that you need to consider is the storage space of your external HDD. As you already know that Macbook does not come with a huge space. Hence, you better choose something which offers you enough space to store all your files.
For many users, 1 TB of space should be good enough. But if you need to store a huge number of files and save them for a longer period of time, then getting 2TB of HDD would be an ideal choice.
Apart from 1TB and 2TB of storage options, you can also consider getting huge storage options like 4TB. But for a day to day work, 4TB of HDD does not help much. Also, they are quite expensive.
2. Transfer speed
After the storing capacity, transfer speed is the second most important thing that you have to consider. You don't want to get an external hard disk drive for Mac, which takes too long to copy files. Instead, you need something that can get the job done as quickly as possible.
So the first thing that you must do is avoid USB 2.0 powered external HDD. As they are outdated and not fast enough. Instead, you should get an external HDD with USB 3.0, 3.1 Gen 1 or USB 3.2 Gen 1. All of these are capable of offering an exceptional transfer speed. On the other hand, I would like to recoomend you to buy the best external SSD for Mac that offers good transfer speed.
3. Compatibility
The next thing you need to check its compatibility. External HDD formatted for Windows 10 may have connectivity issues with Mac OS and vise versa. So since you are using a Mac powered machine, I would recommend you to get an external HDD with Mac OS compatibility.
Although there is no need to focus on the compatibility part way too much. Since you can always format your external HDD using a Windows Computer with exFat Format. So you can easily use the HDD with your Macbook. But yes, if you get a pre compatible external hard disk drive then it saves you from extra work and headaches that you have to face.
4. Security
If you are someone who takes security really seriously, then you must look for security features. Most of the manufacturers do ship security software and backup software. So you can easily encrypt your drive or take a backup of it. Even, if you don't consider the encryption feature, the backup feature is something that you must and should consider.
Even to make sure your HDD stays safe, they use strong casing from physical damage. So you can consider getting such external hard disk drives that save you from every side.
External Hard Drive Vs SSD: Which one is good for Macbook Pro?
Whenever it comes to a primary storage solution for computers, HDD and SSD's are the only solutions we have. However, in the last couple of years, the usage of HDD has dropped drastically, and people are not moving to SSD's for better performance.
But there are quite a lot of users who are still unaware of the difference between a hard disk drive and a solid state drive or SSD.
However, not to worry, let me just draw a quick difference between both and help you to understand better.
1. Storage Capacity
HDD's are a great option if you want something for storage. HDD's are available in a wide range of storage capacities from 500GB to 12 TB. Even, for enterprise uses, you will find a large capacity of HDDs.
SSDs are also available with large capacities. However, when it comes to the costs of an SSD and an HDD, SSDs are quite expensive. Hence, if your main goal is to store a huge amount of data, HDD is an ideal choice.
2. Speed
Whenever it comes to speed, SSDs are a better option. Since a hard disk drive uses a round plate with a layer of magnetic material. And the data is stored on this magnetic layer only. So the disk spins and the magnetic head is used for reading and writing data.
Also, the speed that the disk spins is measured in RPM. And on average, an HDD has about 5,400 RPM, and it will have a read/write speeds of around 100 MB/s.
However, when it comes to SSD's, there are no moving parts. As a result, it offers you a much faster data transfer rate. On average, it offers you around 550 MB/s and 520 MB/s of data transfer rate.
3. Reliability & Durability
There are quite a lot of factors that determine the lifespan of drivers. However, you should know that an SSD can sustain a limited number of write cycles compared to HDD which has no read/write limits.
But you should know that SSD has a write cycle limit between 3000 and 10,000 which is a high number. So it would not be a problem for you.
Also, SSD's are lesser affected by any sort of damages compared to HDD. Since there are no moving parts in SSD, they tend to survive more. While HDD's might stop working if it encounters any physical damage.
3. Cost
Finally, let's talk about pricing. Well, if you look at the cost of both HDD and SSD, you would happily pick up an HDD. Why? Because SSD's are expensive. When you choose an HDD, you will get a large amount of capacity for a lesser price. But on the other hand, if you choose an SSD, it would cost you 3-5x of an HDD price.
In the end, the conclusion is HDD's are a better option when it comes to storing data. Of course, SSD's are faster and more reliable. But they do come with a high price. But on the other hand, if you take care of your HDD in a good manner, it will offer you great performance for years.
Wrapping it up:
So, these were the 10 best external hard drives for Macbook Air and Pro of 2022. Every disk mentioned in this article has its own pros and cons, and we have tried our best to list out the good and bad in every product. For Mac users, external SSD can be really helpful for storing content and transferring it to a different place.
This article includes affiliate links, which may provide small compensation to Macbrane.