Are you facing iPhone 12 Mini battery drain fast error? If yes, then read on. It is one of the common errors that a lot of iPhone 12 mini users have talked about in recent times. And there can be a wide range of reasons why you are facing this issue.
However, fixing this issue is not as complicated as it might seem. There are a couple of fixes that you can try out to fix the issue. And in this article, I will be talking about such methods only.
So here we go.
How To Fix iPhone 12 Mini Battery Drain Fast Error?
---
Turn on the recommended settings:
There are a few recommended settings that you can apply to save your iPhone 12's battery life. And these settings are the:
At first, go to Settings on your iPhone 12 Pro.
Then go to battery.
Over here, select battery health, and now your iPhone will suggest changes to settings that will improve battery life.
Next, you can tap on each suggestion and make the changes.
However, if you don't wish to make any changes, then you will pretty much get an idea of what's causing you a poor battery life issue on your device.
Also, you might not get to see any suggestions under the battery health section. In that case, you can follow the below methods to fix iPhone 12 Mini battery drains fast issue. Also, check out iPad Pro 10.5 Battery Drain Fast? Here's How to Fix
Turn on iPhone 12 Pro Auto-Brightness
Auto brightness is a useful feature that will automatically adjust the screen light based on the light levels. Since your iPhone display consumes the most battery and your screen is too bright, you are more likely to face battery drain issues. Hence, you can turn the auto-brightness setting and you give your iPhone device the right brightness.
To turn the feature on, you have to follow these steps:
At first, go to the settings on your iPhone 12 Mini.
Then tap on Display & Text Size.
Over here, turn on the toggle next to Auto-Brightness.
Turn Off Raise to Wake on Your iPhone 12 Mini
As you already know that, iPhone comes with a raise to wake feature enabled by default. And it can cause serious battery drain issues on your iPhone. Especially if you pick your iPhone way too frequently. Or while you walk, having your iPhone swinging in your hand.
As a result, the feature turns on the display of your iPhone too frequently, resulting in battery drain issues. Hence, you can consider turning off the feature. And to do so, follow these steps:
Go to the Settings app on your iPhone 12 Mini.
Then tap on Display & Brightness.
Over here, turn off the toggle next to the raise to wake option.
Turn Off 5G
As you already know that, iPhone 12 series supports 5G connectivity. As a result, it could drain your iPhone's battery much faster than LTE.
So if you don't use 5G or don't need to use it all the time, then you can turn off it by going to the settings.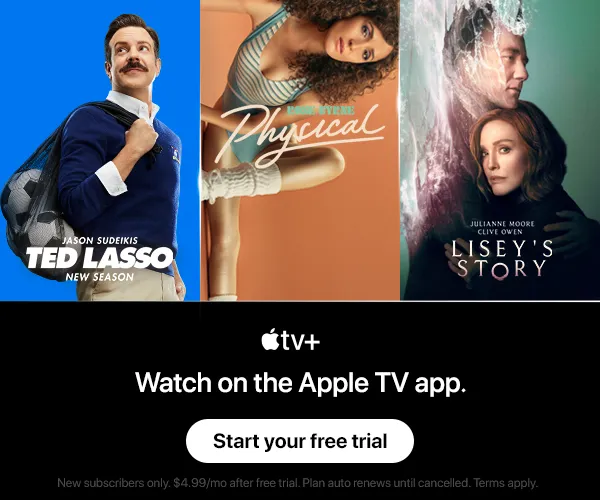 To turn off the feature, you will need to go to Settings > Cellular > Cellular Data options > Voice & Data. Finally, over here, you will find these three options:
Over here, 5G ON means your iPhone will use 5G whenever possible or available, even if it kills your device's battery life.
However, the 5G auto option will only use 5G, but it will not significantly drain your iPhone's battery. Also, it is the default option.  Finally, there is the LTE. If you don't need or use 5G connectivity, select this option.
Stop Background Refresh
You can also disable background refresh. This feature refreshes apps in the background to show you the latest data when you open them.
While this is a useful feature but it eats up your battery. As a result, you may consider turning it off by following the below steps:
Go to settings.
Tap on General > Background App Refresh.
Turn it off for any application you don't use. Or you can use it for social media apps like Facebook, Instagram which don't need to be updated all the time.
Also, you can turn it completely off if you don't want to select apps individually. But it is not really recommended. Also, check out iPhone 12 Battery Drain Fast? How to Improve Battery Life 
Use Low Power Mode
In the end, you can consider using low-power mode. This allows you to save your battery life by shutting off different services. Such as hey Siri, automatic downloads, and mail fetch.
Also, you can turn low power mode on and off any time you want. Or your iPhone will automatically ask you to turn it on whenever your battery reaches to 20%. However, to enjoy this feature, you have to add to the control panel and for this, follow the below steps:
Go to settings.
Then go to control center > customize controls.
Then tap on the green plus icon next to low power mode.
Now the next time you open Control center, you will see a battery icon. Simply tap on it to enable or disable low power mode on your device.
Final Words:
So those were a few hacks that you can use to fix iPhone 12 mini battery drain issues. Now go ahead and check the steps out and see if they are working for you. Also, even after doing everything, if you still face the same issue then I would recommend you to visit Apple's authorized service center for further help.