Is your iPhone 12 Battery Drain Fast, and are you looking for ways to improve it? If yes, then read on.
As you probably already know, with every new iOS update, the iPhone's battery life starts decreasing. And if you have updated your iOS version to iOS 14, you will definitely see issues like battery draining.
Since the time iOS 14 was released, we have seen many users complaining about the battery life. But the good part is that there are certain steps that you can take to improve the battery life of your iPhone 12.
So let's just go ahead and check them out.
iPhone 12 Battery Drain Fast? Fix
---
1. Install Latest iOS Update
The battery draining issue might be occurring because of a bug in the latest release. And Apple has already fixed the issue for you with an update.
So in case, if there is an update available for your iPhone 12, then update your phone and see if it has solved the issue for you. To update the iOS version, go to Settings > General > Software Update.
2. Figure Out Which Apps Draining The Battery
iOS makes it extremely easy for us to know which apps are draining iPhone's 12 battery. And for this, you go to Settings > Battery. And over here you will find 24 hours and 10 days.
Now look for the apps that are using the most battery. And if you don't use the App frequently, or it can be used via a web browser. Then you may consider deleting the App.
Also, you may want to close apps like VoIP, navigation, and streaming audio apps. However, the only thing that you need to do is uninstall the apps that you don't use. Also, do prevent yourself from installing unwanted apps. Also, check out How to Unlock iPhone with Apple Watch in iOS 14.5?
3. Disable Location Services
Whenever we install an app, it asks for a number of permissions. Such as location, camera, contacts, and more. And we often say yes to all the permissions.
However, apps which are using location service can have a major impact on the battery life of your iPhone 12. As a result, you may consider disabling location service to apps that don't even need it.
To find out which App using the location service, go to Settings > Privacy > Location services. Over here, you can completely disable location service.
Or you can set While using the App so that an app will only use your device location when you open the App. This feature would be highly useful for apps that don't require location service all the time.
Furthermore, you can also consider disabling the precise location option that some apps might ask for. In case if you have disabled location services for an app that requires it. Then it will ask you to give access to Location Services when you launch the App.
4. Use Dark Mode
You can also use dark mode to get rid of the iPhone 12 battery drain fast issue. Apple introduced the system wide dark mode with iOS 13 update, and it is highly useful in saving battery with iPhones having OLED display.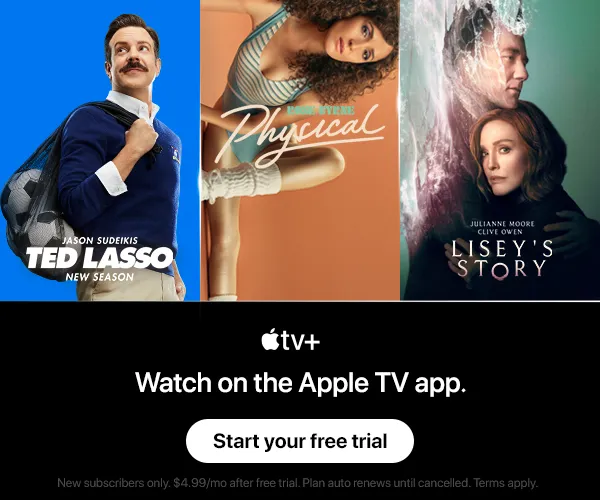 To enable it, go to the control center and then press on the brightness slider. Now tap on the Appearance button and from here switch between the Light and the Dark mode.
Even, you can also set dark mode on a schedule as well. For this, go to Settings > Display and Brightness and turn on the Automatic button. Also, check out iPhone Flashlight Not Working? Here's How to Fix
Then go to Settings to switch to a custom schedule. However, by default, the dark mode will get automatically turned on after sunset.
5. Use Low Power Mode
You can also use Low Power Mode if your iPhone is running low on battery. This will offer you some extra time before the battery completely runs out.
To enable it, go to Settings > Battery and then enable the Lowe Power Mode. By doing so, your iPhone will reduce power consumption by turning off different activities. Such as it will reduce mail fetch, background app refresh, automatic downloads, and so on.
Also, if you go by Apple's words, you can enjoy additional 3 hours of battery life by enabling low power mode.
6. Turn Off Raise to Wake
As you already know about the raise to wake feature that automatically turns your iPhone 12 screen whenever you pick it up, and it's facing towards you. This feature is extremely helpful for quickly checking out the notifications. But it drains some battery, and that's the reason why you might want to disable it.
Instead, you can pick up your phone and use the home button to turn on the display. To disable the feature go to, Settings > Display & Brightness > Raise to Wake > Toggle Off.
7. Disable Background App Refresh
In the end, you can also disable background app refresh. iOS comes with a smart multitasking feature that lets apps fetch content in the background. Although, Apple has highly optimized the feature so it can use a minimal battery.
But if you have installed poorly developed apps, then it could be the reason behind iPhone 12 Battery drain fast issue. Hence, you might want to disable it.
To disable the feature, go to Settings > General > Background App Refresh and turn it off for apps like Facebook or other apps.
However, you should not disable the feature for apps like Google Drive, OneDrive or other ones which allow you to upload media files in the background. Instead, use it for apps that don't need to be updated all the time.
Final Words:
So those were a couple of ways to help you get rid of the iPhone 12 battery drain fast issue. Now go ahead and try applying these methods and see if they have helped you improve your iPhone's battery life.
In case, even after doing everything, you are still facing battery draining issues. Then you may consider visiting Apple's service center for further help.