For influences and aspiring TikTok creators, every minor detail is crucial for success. These can be ironed out through skill and experience, but having the right tools — like a selfie stick — can really help pull a scene or shot together.
A selfie stick or stand can act be for recording you relaxing with your favorite shows, or recording the family during a vacation. Where skill and experience just isn't enough, these products are there to aid any aspiring influencer.
Kaforise Retractable Adjustable Cell Phone Tripod
Kaforise's retractable Cell Phone Tripod represents a good middle ground between selfie taking or recording and casual use for streaming shows or watching videos. Its gooseneck design means that a smartphone attached to its clamp will be ready to rotate and change angles at a whim with no difficult installation process or convoluted maintenance. When recording videos for TikTok, or any other social media platform, having a steady, hands free shot is key to keeping an audience engaged.
Why we recommend:
Gooseneck design
Extra complimentary clamp
Easy to use
Fotopro Flexible Tripod
For TikTokers with a more unique flair to their style, Fotopro's flexible tripod is an obvious choice. Its three-grip design is far and away one of the more unique aesthetic design choices one can find on a handheld tripod. The three rubber handles are flexible enough to act as ties to railings, poles, or any other convenient objects for natural recording angles. Together, the three handles are strong enough to act as a grip for traditional selfie taking and recording.
Why we recommend:
Unique aesthetic
Flexible rubber handles
High quality construction
Auto Face Tracking Tripod
The Auto Face Tracking Tripod by Jesban doesn't feature any outlandish or unique aesthetics, but what it does have is smart technology that does exactly what its name suggests: tracks facial movements.
The smart nature of this tripod is perfect for the solo artist running their own show who likes to change landscapes or backgrounds mid-shot. This tripod features 6 to 8 hour battery life, and will recharge easily via USB connectivity. No extra batteries or niche hardware needed to run this tripod. When it comes to capturing hands free shots for TikTok and similar platforms, these facial tracking devices are invaluable in movement-heavy scenes.
Why we recommend:
Facial Tracking
USB connectivity
6 Hour minimum battery life
UBeesize Phone Tripod
With a durable plastic base coated in foam, the UBeesize Tripod for smartphones, iPads, and, GoPros is a traditional looking handheld tripod that functions as a straightforward option at a budget-friendly price.
This tripod's legs offer some reasonable flexibility to adapt it to a multitude of surfaces, and feature slip-resistant feet to make uncommon surfaces more reliable. Additionally, it comes with a wireless remote to keep full control of your hardware from a distance.
Why we recommend:
Flexible Legs
Slip resistant feet
Remote Control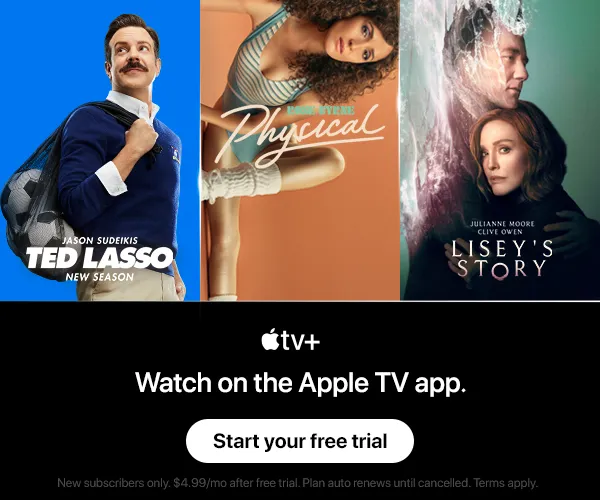 DJI OM 5 Smartphone Gimbal Stabilizer
The OM 5 by DJI is certainly the most high-end option on the list, and its price point is justified in a number of ways that set it apart from the other tripods recommended here. Like most tripods, the OM 5 can be handheld via rubber handle or attached to agile legs for a hands-free experience with most surfaces.
On top of this, the OM 5 also features its own "Active track 4.0" AI to track subjects in a shot on its own. Combined with its 3 axis adjustment design, the AI technology means that all shots, even from handheld positions, will be smoother than a standard tripod's output.
Why we recommend:
AI facial tracking: "Active Track 4.0"
3 Axis Adjustment Design
High-End
Selfie Stick Gimbal stabilizer
With auto-balance and an anti-shake system, the Selfie Stick by Hohem is a state of the art version of what videographers and influencers have some to expect. This TikTok selfie stick features AI face tracking, adjustable angles via remote system on the stick itself, and an optional leg attachment for when you'd rather record at a stationary angle.
The AI for this stick is complimented by a 360 degree swivel capability, so this selfie stick marks a good middle ground for those on a budget who also want high-end bells and whistles.
Why we recommend:
360 Swivel
Mid-ranged budget
Facial tracking selfie stick
Viozon Extendable Selfie Stand 360° Rotation
Another mid-ranged option for the aspiring influencer of today is the Viozon Extendable Selfie Stand. Much like the Hohem Selfie Stick, this product features a 360 degree swivel for center-based scenes. It comes with its own LED light for on-the-go lighting where having other lighting solutions may be an inconvenience.
While this Selfie Stand doesn't have the same reliability for recording while on the move from various locations, it acts as a very strong option for those who like to record in one location often, and can be tilted for intricate detail in horizontal and vertical shot angles. This stand has a 4 to 12 hour battery life span, depending on product age, and can be recharged via any USB port.
Why we recommend:
12 hour battery life
360 degree swivel
High angular customization
This article includes affiliate links, which may provide small compensation to Macbrane.