Streaming on Apple TV is easily one of life's most gratifying pleasures – especially if you have an efficient remote control to go with it.
An Apple TV remote control allows you to conveniently change settings and navigate the various streaming services on the platform. It essentially optimizes your home entertainment experience by putting you at the helm of affairs.
Currently, there are a number of Apple TV remote controls with a good grasp on simplicity, convenience, and precision. Take a look at a few of them.
Apple TV Siri Remote (2nd Generation)
The first item on the list is none other than Apple's own Siri 2nd Generation remote. It supports Bluetooth 5, comes with an improved trackpad and has a solid aluminum chassis that's cool to the touch. There's also built-in voice functionality, making it infinitely easier to search for that new TV series or movie in apps that support it.
With the 2nd Gen Siri, you can control any Apple TV 4K or Apple TV HD within a 10-meter radius. You could even use it to change the volume on your TV set or soundbar.
Why we recommend:
Rechargeable battery
Bluetooth 5.0 and WI-FI capabilities
Siri-enabled for voice searching
Logitech Harmony Smart Control
If you're looking for an ideal alternative to the Siri remote, Logitech's Harmony Smart Control is a good place to start. The Harmony "Companion" is a universal remote that can regulate a whopping 270,000 different gadgets – including the Apple TV.
At first glance, the remote's most distinctive feature is its meticulous button layout, one that replicates the classic TV remotes of old. It's also equipped with a Harmony Hub feature for connecting to obstructed devices. You can even turn your smartphone into a one-touch remote with the Harmony Companion app.
Why we recommend:
Single touch control
Harmony Companion app
Strong CR2 battery
Inteset 4-in-1 Universal Backlit IR Learning Remote

The Inteset 4-in-1 Universal remote is a sleek panel of buttons, pre-programmed for Apple TV and other popular streaming services. It also comes with macro-programming functionality, strong infrared connectivity, support for up to 4 devices, and an impressive 30 feet range.
Users will also get access to a device code database with the best key combos for any TV, making it a perfect fit for those with older TVs or TVs from lesser known brands.
Why we recommend:
Backlit buttons
Macro programming function
Extensive device code database for older TVs
GE Universal Remote Control
If you're on the market for an affordable, yet high-grade Apple TV remote, the GE Universal might just be what you need. The remote can regulate multiple home entertainment gadgets seamlessly.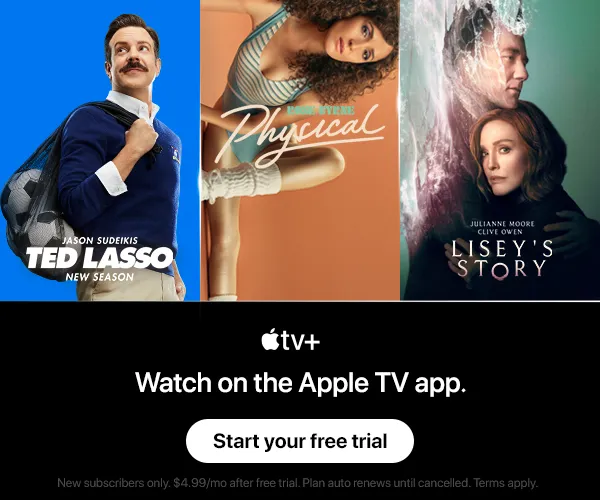 Again, like other devices in its category, the infrared GE Universal comes pre-programmed with Apple TV codes and those of other audio and video gadgets. It also has a 30-foot reach, suitable for most living rooms.
Why we recommend:
Affordable remote
Pre-programmed with Apple TV
Multi-device control
Channel Master Simple Remote
Is the Channel Master Simple remote worth your investment? We think so – considering it gets along perfectly with the Apple TV and Apple TV 4K. The remote is a programmable, infrared smart remote with user-friendly controls.
It also features a built-in code search tool for easy pairing with home entertainment gadgets. Again, it's well-suited for your TV set and soundbar as it can regulate the power and volume on them.
Why we recommend:
User-friendly controls
Programmable remote
Durable design
SofaBaton U1 Universal Remote with OLED Display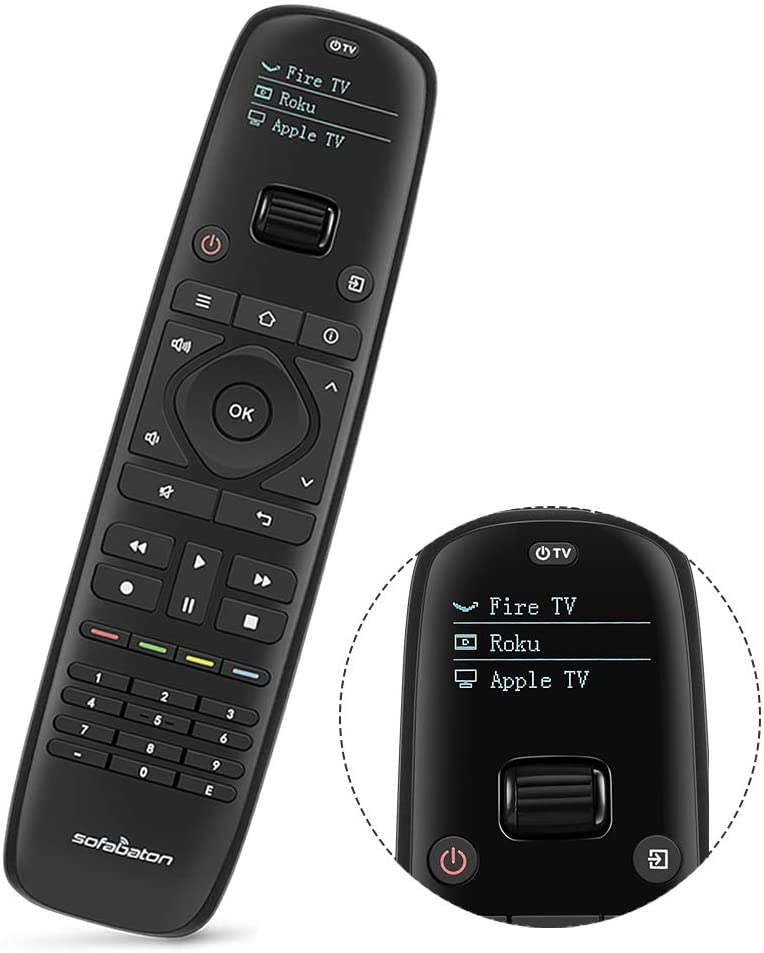 If you were describing the SofaBaton Universal remote in one word, it would be "amazing."
The remote has a staggering 20 meter range – one of the highest of any remote. Plus, it has both infrared and Bluetooth support. There's a macro button that lets you send multiple instructions to your Apple TV with a simple nudge.
And like the Harmony Companion, the SofaBaton U1 comes with an app that makes a remote out of your smartphone. Very innovative.
Why we recommend:
20-meter max range
Infrared and Bluetooth support features
OLED display and motion-activated function
There you have it folks – our list of best Apple TV remote controls to spice up your home entertainment experience. We hope you found it helpful. Happy streaming.
This article includes affiliate links, which may provide small compensation to Macbrane.